Starten met gitaarles
Wil je de bluesy solo's van Eric Clapton kunnen spelen? Of de vette gitaarriffs van Metallica? Wil je zwoele licks van John Mayer laten horen? Of gewoon jezelf kunnen begeleiden terwijl je eigen liedjes erbij zingt? Onze gitaardocenten helpen je hier graag bij! Je kunt bij ons terecht voor gitaarles als beginner of gevorderde.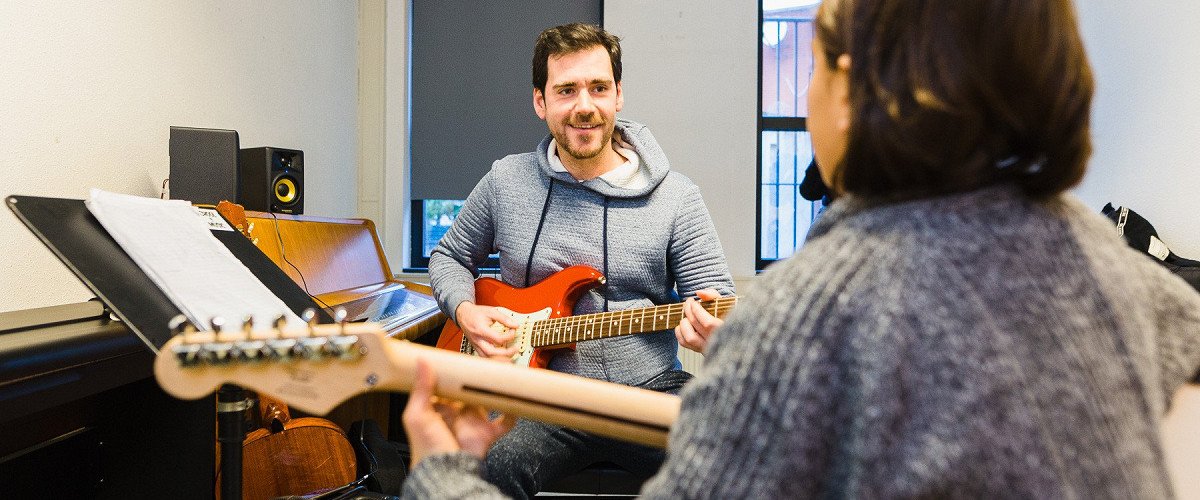 Gitaarles in jouw buurt?
Vul je postcode in en bekijk alle gitaardocenten

Bekijk de docenten
Wij werken met deskundige docenten die je kunnen helpen met de beginselen van het gitaarspelen of juist met het aanscherpen van je vaardigheden. Hierbij gebruiken onze gitaardocenten lesmateriaal dat aansluit op jouw specifieke situatie.
Waar kun je gitaarles volgen?
Bekijk alle gitaardocenten
Op zoek naar gitaarles voor je kind? Wij geven les aan kinderen vanaf 6 jaar. In ons lesprogramma maken we gebruik van lesmateriaal dat speciaal op kinderen is gericht. Tijdens de eerste les kunnen onze docenten je adviseren over de aanschaf van een akoestische of elektrische gitaar. Lees verder op onze muziekblog met meer informatie over de gitaar.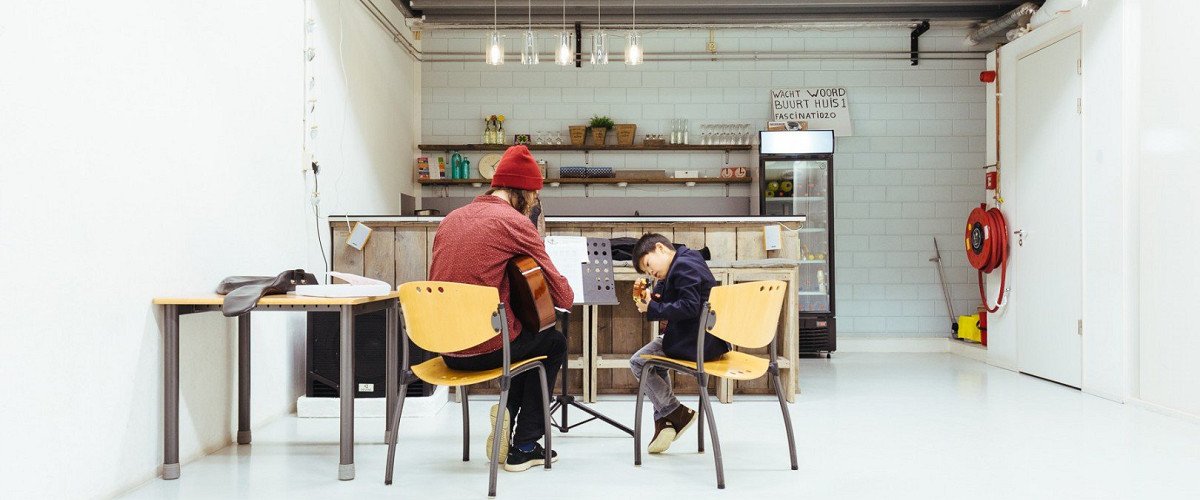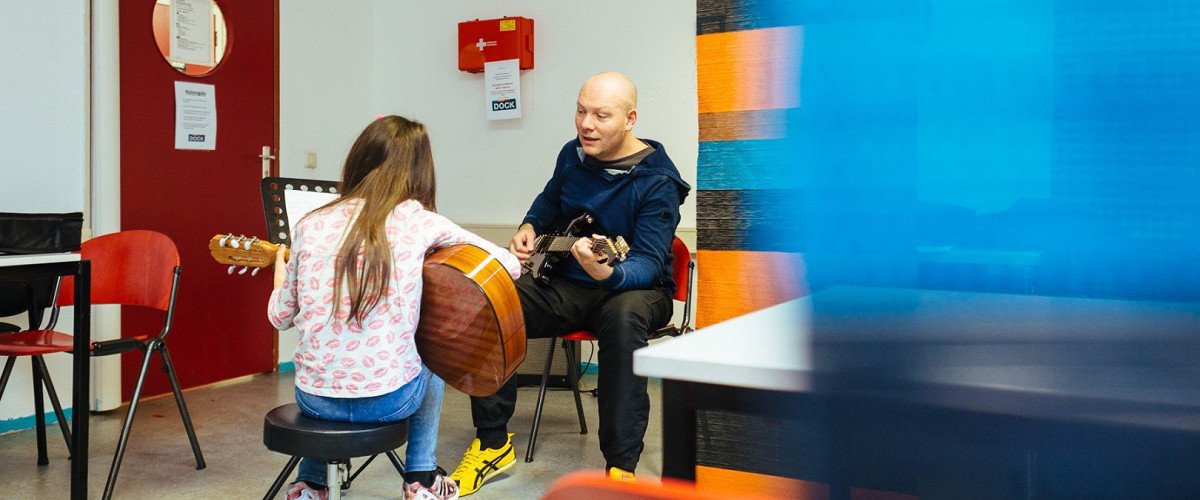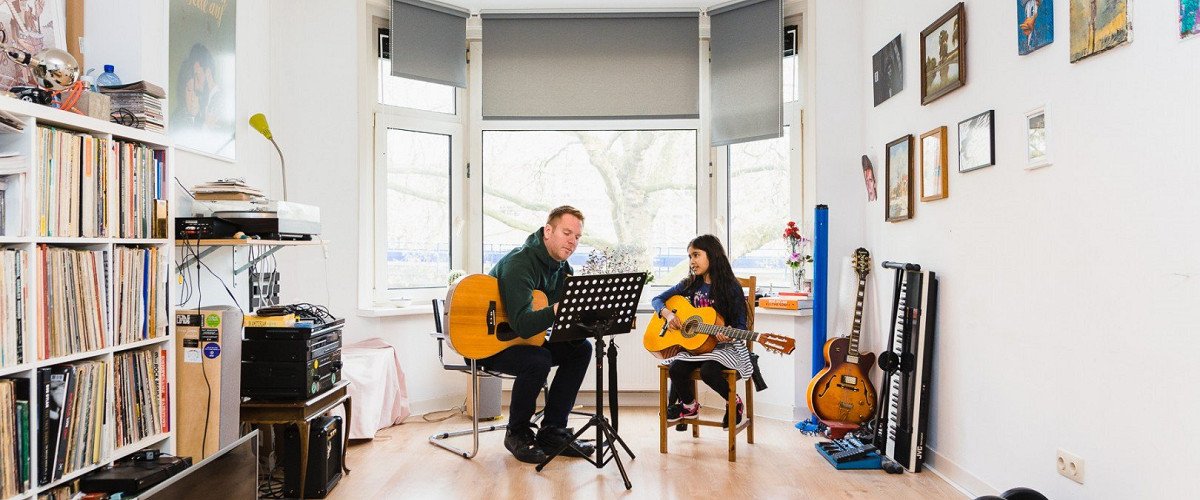 Alle gitaarlessen bij School of Music