Introductie
Hi!
I'm James, and I am a Greek / Scottish guitarist, composer and music teacher based in The Hague. 
As a teacher I have always made it my priority to take my lessons in the direction that is interesting for the student, while suggesting also lesson material that will best help the needs of each individual student. I've also always enjoyed listening to the music my students enjoy, and I've enjoyed learning some of my students' favourite songs and genres to use as lesson material and to teach to my students, in order to best match what they are looking for. 
I have wide reaching experiences in many genres ranging from Punk and Indie Rock (as a guitarist, songwritter and vocalist) to Contemporary Classical Music (as a composer and performer), to Electronic Music, to jazz-funk. This wide reaching experience also allows me a breadth of knowledge to help students explore the music they want to dive into. In the past I've taught students everything from their favourite K-pop songs, to contemporary Metal Music, to singer-songwritter acoustic songs, to creating experimental electronic music.  
I am a curious musician and music lover, open to a large range of genres, and I teach students of any age and any level: I teach students who haven't yet played a signle note or ever written any music, to more advanced players and/or composers and singer-song writers looking for new challenges and new perspectives.
Depending on the student's interests, lessons can touch on various topics including:
- guitar technique (playing the guitar and developing the technical skills required to play the music you are interested in)
- music theory (understanding notes, scales, chords and how they can be used to understand the music we play, or use this information to improvise or compose), improvisation (using a mix of practical skills and some music theory combined)
- composition and song writing (we can look at writting music together, and if a student is interested that can also be with written out scored music)
- recording home demos (recording a demo is now easier than even, and we can explore how to do this together), and use of the software Ableton Live (if you happen to be starting to explore this software we can dive into it together in more depth).
Lessons can be taught in English, or in Greek (if you happen to be a Greek-speaker)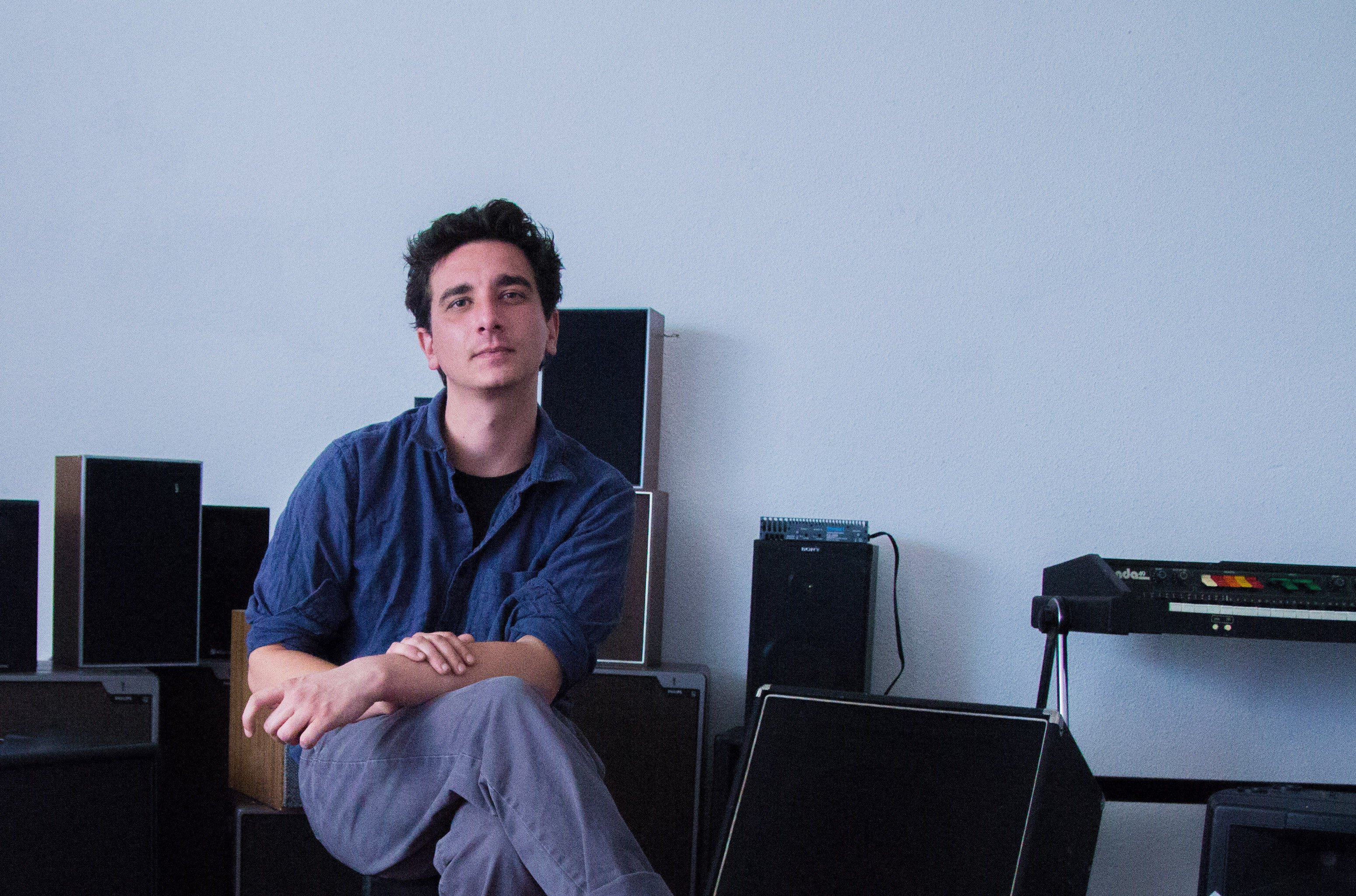 Gitaarles
I teach both the electric and acoustic guitar, in a wide range of genres. 
I have taught a wide range of genres, and have taught beginners who learn their very first notes with me, and also more advanced players looking for new challanges. 
My lessons focus on the music you want to learn, and I have taught a large range of genres including rock, punk, metal, blues, pop, and even experimental guitar techniques. I've also taught some basic jazz and improvisation in various situations. 
The studio where I teach has some recording capabilities, which is often useful in the lessons and has been used to aid practise and songwritting. 
For teaching electric guitar my studio has two large guitar amps used for the lessons, and I also have various guitar pedals that can be used too.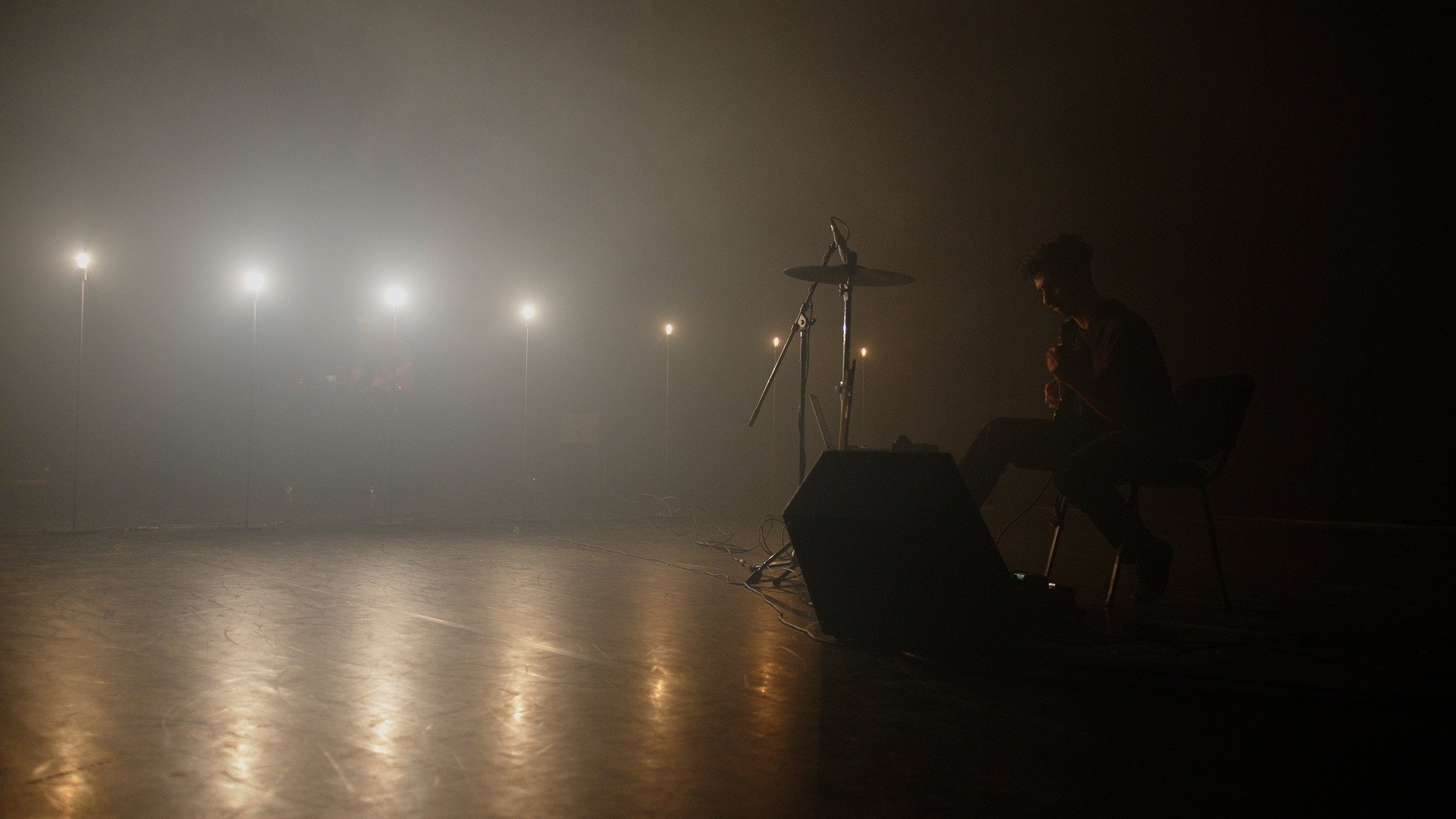 Enthousiast geworden?
Boek dan nu je proefles
Boek nu
Compositieles
I am trained as a composer in the world of contemporary classical music, but I also have a lot of experience as a singer - songwriter and in bands and projects of various genres. 
I have composed works for acoustic instruments, I have created electronic works and electro-acoustic works, audio-visual works for installation-like setups, and written songs in indie projects, rock contexts and work that explores aspects of electronic dance music.
With one foot in the world of contemporary classical music and experimental music, and another foot in rock and electronic music, I have a large range of experiences and intersts to guide anyone looking to further their compositional voice, or even start creating their first compositions in a variety of genres. 
Songwriting
I have been a songwritter in various genres and settings. I have created electronic "pop" songs, performed as a solo singer songwritter with just an acoustic guitar and my voice, and written music in various bands. 
Together we can dive deeper into writting songs, and I can offer you guidance and perspective on everything from structuring a song, arranging it, working on it with a band, or even guiding you to write your first ever song.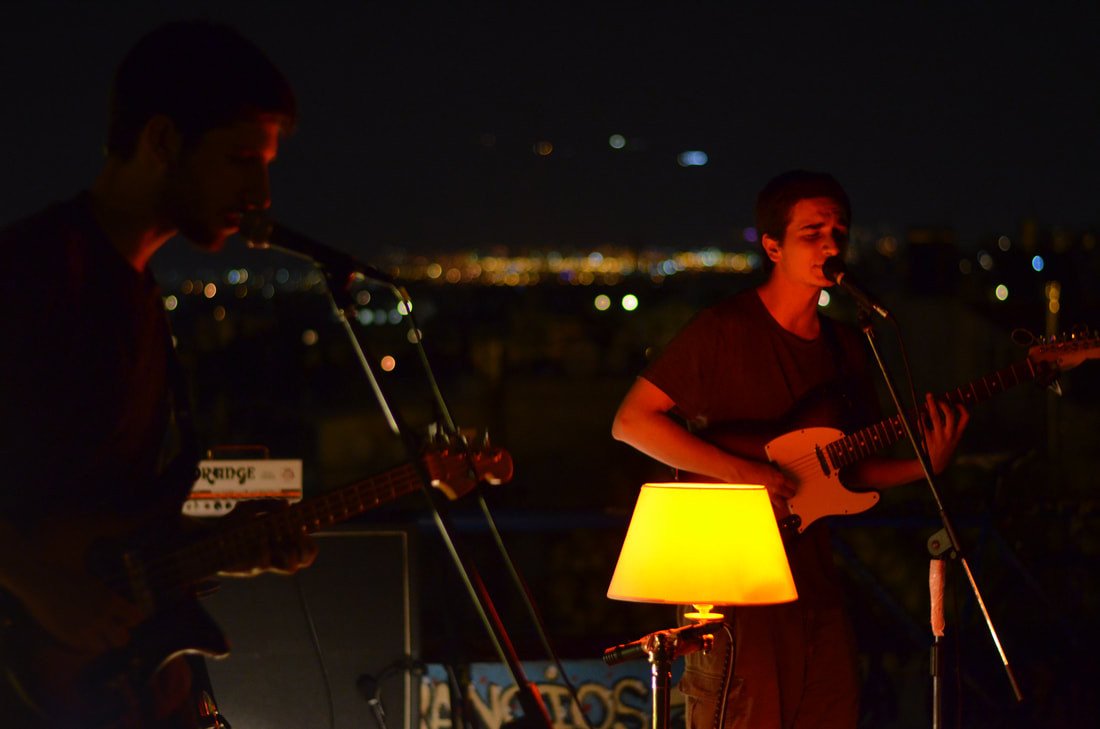 Muziekproductie
I offer lessons in the use of Ableton Live and how it can be used to create music, to record music, and also how it can be used as part of live performances. I teach creating beats, exploring electronic sounds, creating experimental sound scapes, using ableton as a way of creating electronic effects on vocals and live instruments and more. 
Together we can explore the first steps in using the software, or for the experienced ableton live user we can dive deeper into its more hidden possibilities.