Zangles Poortugaal
Zangles Poortugaal bij School of Music. Zingen is geweldig en met de juiste techniek wordt het nog leuker! Onze zanglessen worden geleid door een team van enthousiaste docenten. Boek je proefles nu!
Zangles in jouw buurt?
Vul je postcode in en bekijk alle zangdocenten
in de omgeving van Poortugaal
Bekijk de docenten
Beter leren zingen
Onze zanglessen zijn geschikt voor beginners en gevorderden van alle leeftijden. We hanteren geen wachttijden en werken met enthousiaste docenten. Hierbij gebruiken onze zangdocenten lesmateriaal dat aansluit jouw specifieke situatie.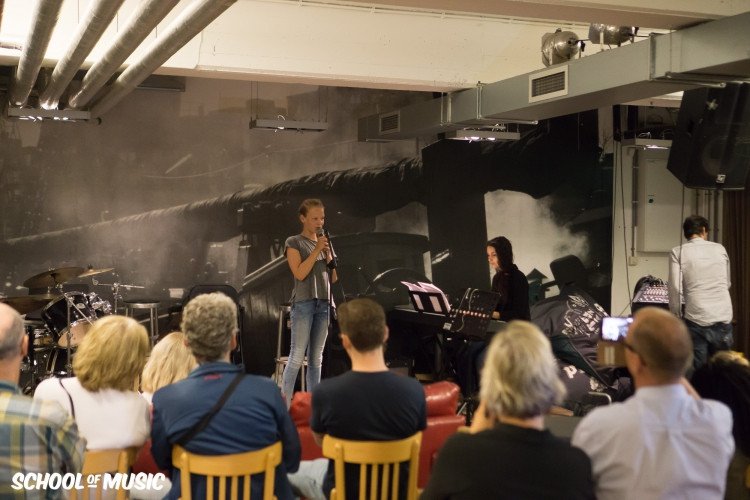 Instromen is bij ons het hele jaar door mogelijk. Voor al onze lessen geldt één maand opzegtermijn. Heb je nummers die je graag zou willen spelen bij zangles? Neem het mee naar je eerste proefles, de docent kan dan samen met jou een plan opstellen om de muziek te spelen die jij leuk vindt.
Zangdocenten in Poortugaal
In het onderstaande overzicht vind je de beschikbare docenten gesorteerd op afstand vanaf Poortugaal. De afstand zie je aan de rechterkant weergegeven in kilometers. Door gebruikt te maken van de filters kun je verder filteren op bijvoorbeeld de gewenste lesdag of taal.
Als je klikt op de docent kun je meer lezen over de betreffende docent en zijn/haar werkwijze. Zou je een proefles willen? Maak je afspraak nu online en kom vrijblijvend kennismaken met één van onze zangdocenten. Je kunt boeken door op "Boek nu je proefles" en de gewenste datum en tijd te selecteren.