Introduction
My name is Katrina, and I am an actively performing vocalist and a composer. I found my passion for music at a very young age, and since then I have worked very hard to become a professional singer. I have studied with many teachers and experienced different approaches to teaching and practicing throughout the years. The most important thing has always been my love for music and the enjoyment I get when being on stage. Being a teacher gives me the chance to be on the other side of this – I love seeing people doing something they really like, going after their dreams, and it brings me great joy to be a part of that process. Voice is a unique instrument, because it is part of us. That makes singing a very intimate process, but it also gives us the chance to explore ourselves. I am there to help you find a healthy way to express yourself through your voice.
When I first started out, I was focused on singing pop and pop/rock music, but later on I found my love for the jazz music and started studying jazz vocals. At this moment I can say that all of my previous musical experiences has inspired me – Latvian folk music, classical music, jazz tradition and pop music are blended in my style of composing and singing, and I am trying to explore that as much as possible. As a teacher I can work in the styles of pop, jazz, funk, soul, musical, R&B.
I have obtained a Bachelors degree in jazz vocals at the Royal Conservatoire of The Hague (Koninklijk Conservatorium) and this degree combined with training and years of experience as a singer has provided me with a great foundation of knowledge and skills. During my studies I have not only learned performance skills, but also pedagogy and music theory amongst other things. I have worked as a teacher in a music school and completed an internship, as well as taught some private lessons during my studies. With my extensive knowledge about voice, different vocal techniques and training methods, stage performance, songwriting, arranging, music theory, I can work with singers from different perspectives.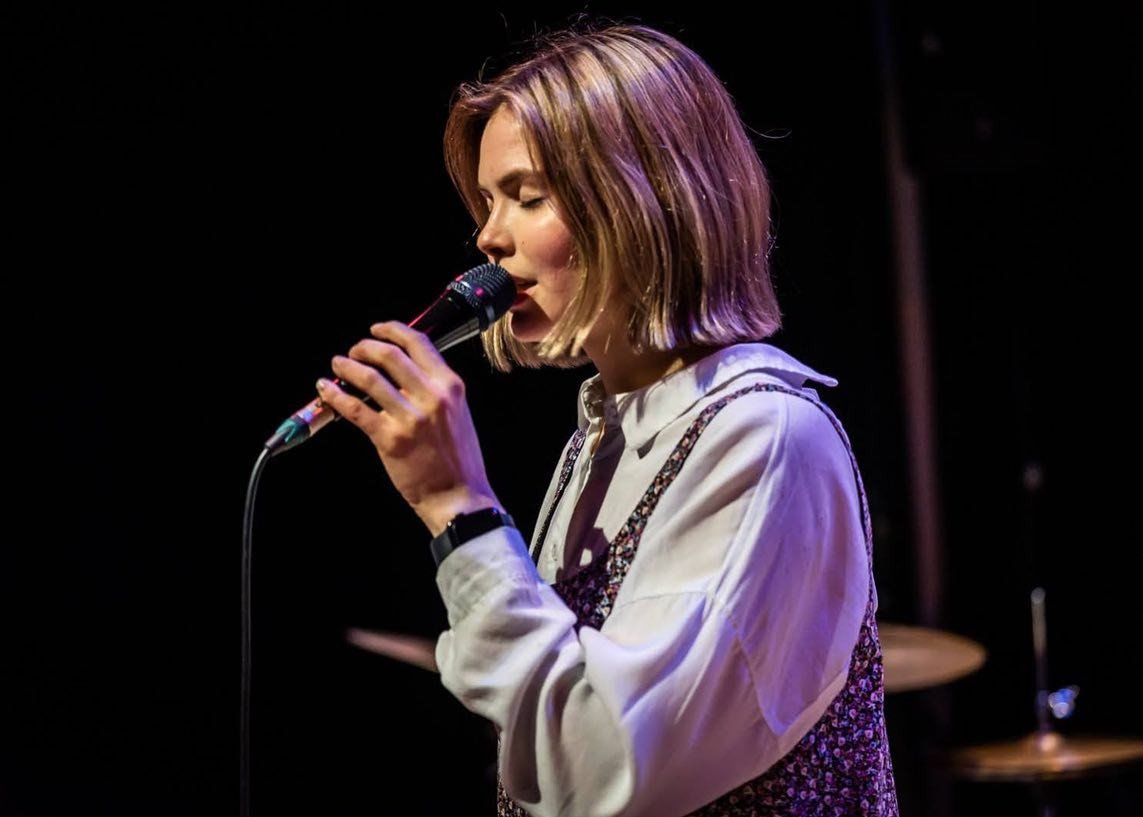 Course: Vocal Lessons
Individual (live or online) Group lessons (2-7 singers) Lessons with your band Vocal + Songwriting(If you are a singer who is also composing or you just want to start, I offer lessons where we will focus on both your singing and your songwriting skills. We will develop creativity and learn composition tools and do some exercises to improve your writing and work on you singing your own songs).
The lessons are tailored and adjusted for you based on your needs, level and previous experience, but the main learning aspects that I work with are:
Basic elements of a healthy sound production: warm up, breathing and support, posture, getting rid of the tension etc. After the student understands the basics, we will explore the different ways our voice can sound by using different singing techniques. We will work on improving the technique with vocal warm-ups, exercises for the voice and body, vocalises and try to connect that to the songs that we love.
The most exciting part for most students. We will build a repertoire for you, consisting of songs that you enjoy singing, that are suitable for your voice and level, but also challenge you. I will help you with finding the best approach to learn a new song.
Musical phrasing, articulation, working with lyrics, storytelling, improvisation.
Body awareness, fighting the stage fright, connecting to your emotions and making contact with the audience and/or the band members, microphone technique.
For the trial lesson, it would be great if you bring a song that you would like to work on and also think of a list of artists and/or songs that you enjoy listening to. We will pick it up from there.
Homework – If you want to practice in between the lessons, I will give you things to work on to make your practice more efficient, but it is not obligatory. It is totally fine if we just work together in the lessons.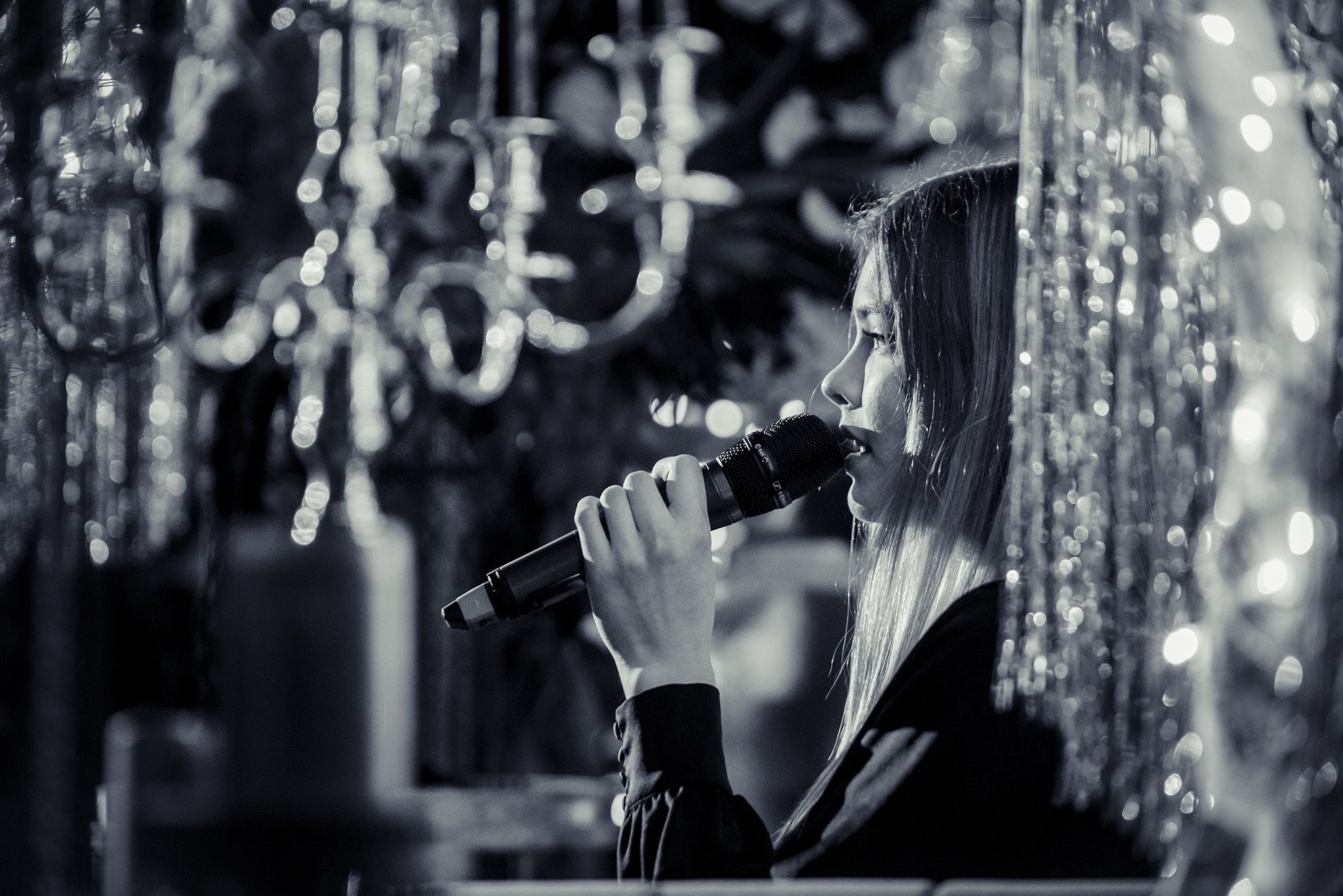 Enthousiast geworden?
Boek dan nu je proefles
Boek nu
Course: Music Theory
Reading notes, chord symbols, basic music terms, aural training, music analysis, solfege, jazz harmony. Everything you need to prepare for exams or auditions.