Introductie
I am a saxophonist, drummer and guitarist and I found a passion in music at an early age. I have since been developping a special interest in the simplicity of songs, in jazz improvisation, in harmony and in home recording. The overal process, from the details of the musical performance, to the mixing of a recording are awesome! I made my first encounters as a performing musician in various jazz bands as a saxophonist, through which I developed a certain genre-specific approach to improvisation and writing my own music. Many experiences as an improvising musician pushed me to also explore other instruments and to slowly start recording my compositions. I have been able to perform in the US, China, Japan and all over Europe. In my teaching studio in The Hague I teach saxophone, guitar, and from April 2023 onwards also drums and piano.
Workshops and lessons
I have also been teaching in elementary schools and high schools, as well as organizing music workshops of various kinds, such as about improvisation in music, or music theory.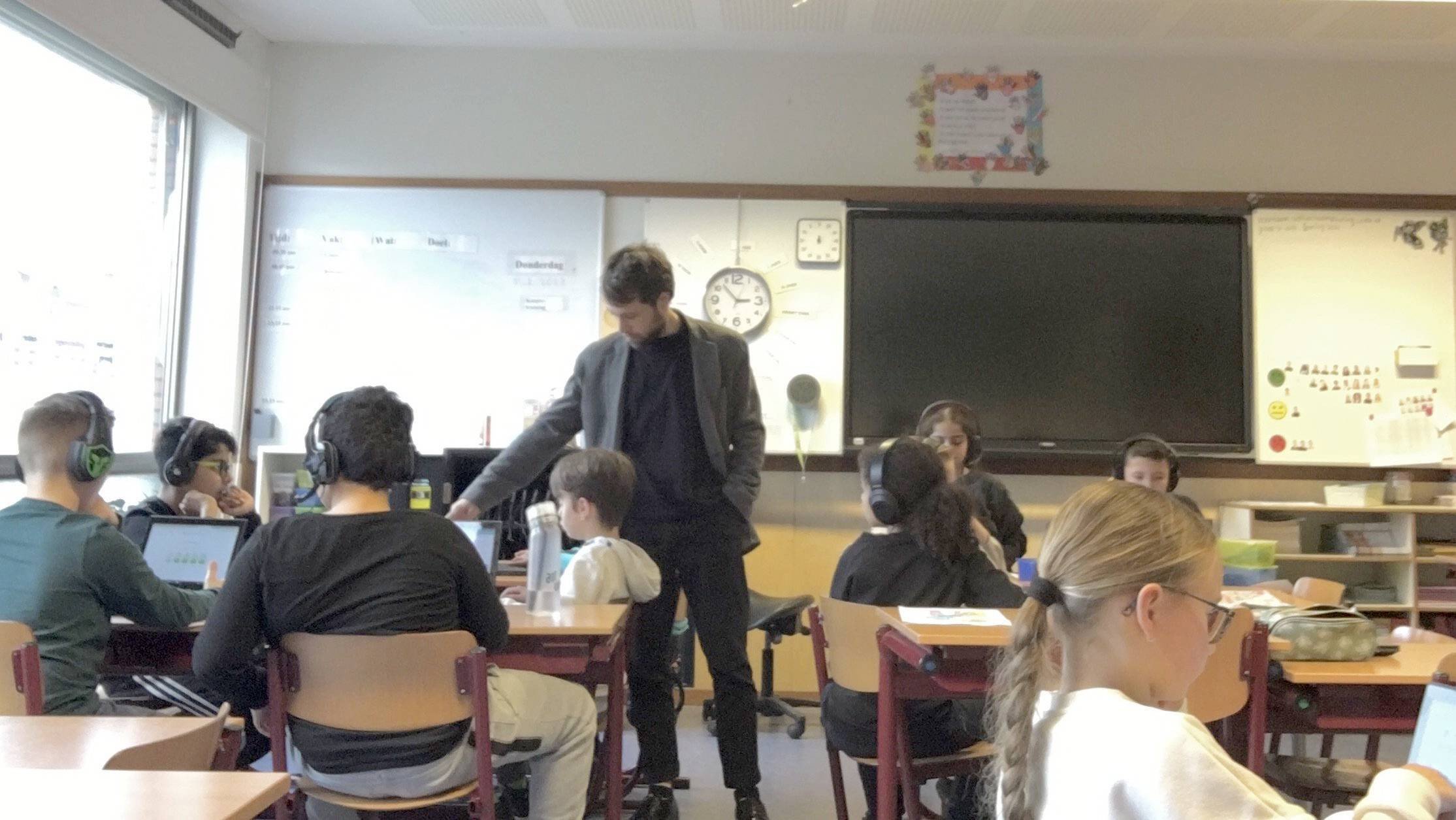 Enthousiast geworden?
Boek dan nu je proefles
Boek nu
Saxofoonles
I teach the basics of saxophone playing, from the first steps of producing a sound and holding the instrument the right way, all the way up to exploring the technical possibilities of the instrument in the jazz idiom, as well as some of the classical repertoire. I have played in big bands and many jazz ensembles, in Funk and Rock bands and also as a classical performer. I play alto saxophone, tenor saxophone and some clarinet and I can give new students advice on instrument rental and purchase.
One of the most important aspects of saxophone playing is to have your own drive! If you enjoy listening to the saxophone, if you like the way of playing which requires a lot of breath and moving your fingers in all sorts of variations, and listening while playing then this could be something that you can have a lot of fun with!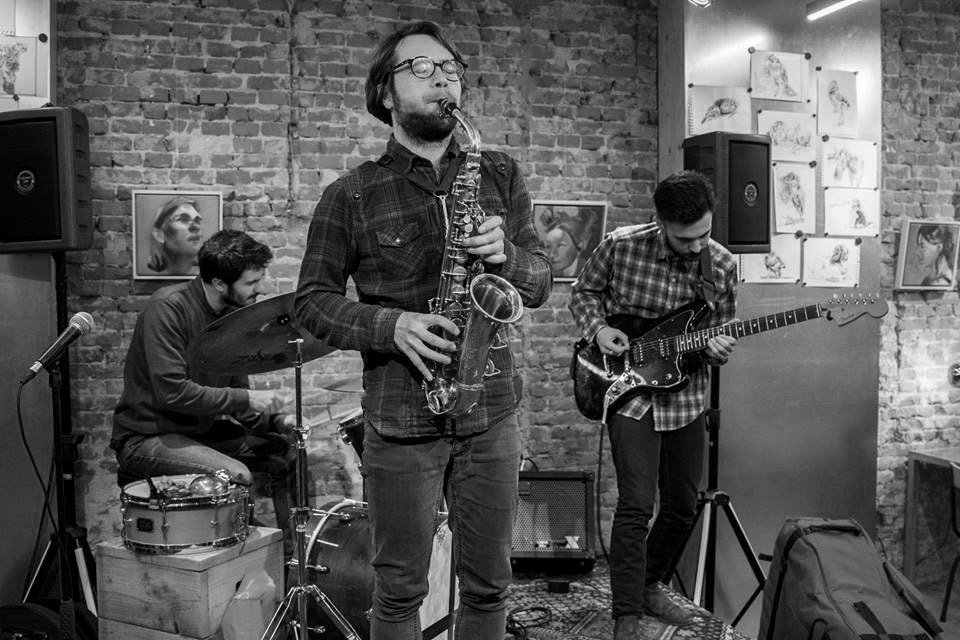 Gitaarles
I picked up the guitar about 5 years ago and learned a lot of ways of playing it. I had some lessons as a child in Austria but most of my playing ability really comes from my own practice. Besides the basics of chords, picking and strumming, I can teach you some finger picking techniques, how to read music for guitar and how to progressively work on getting songs, compositions or techniques improved over a given amount of time.