Introduction
My name is Elena. I am a composer, cellist and sound video artist based in Rotterdam. I began my studies in cello when I was 6. I studied in Madrid in Teresa Berganza Conservatory and played in youth orchestras as a cellist and also in Big Bands as a saxophonist. Intrigued by how music is made and the contemporary music scene in the Netherlands, I moved to Rotterdam to study music where I studied the bachelor and master in Composition. I am a compassionate and concerned teacher for all ages and levels. In my teaching I strive to combine various methodologies while using my knowledge in composition as a tool for teaching.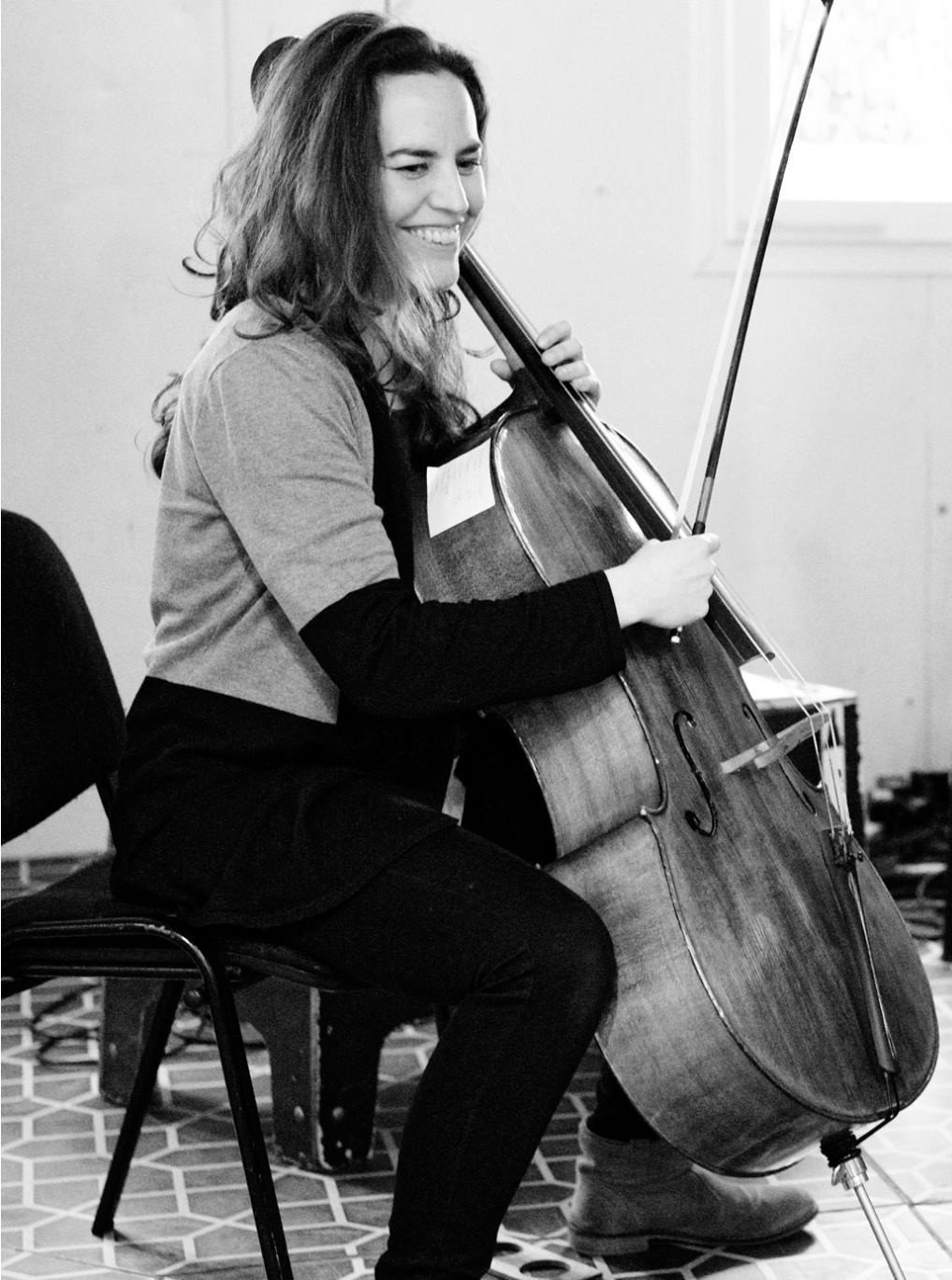 Cello Lessons
Cello lessons for beginners:
I give private lessons and also teach groups for children or adults. Playing with other people is a very interesting way for the student to enjoy music and learn in a more collaborative environment. That is why in many of the classes, preparing duets together is part of my teaching method. The lessons would be prepare depending on every student, the level, and the goals they want to achieve. During the first lesson we will get to know each other, see what is your level and plan the methodology that best fits you. As part of my teaching method, I include composition as a tool for learning music. Learning how to improvise and react to each other way of playing plus understanding music for a better experience with the cello.
Enthousiast geworden?
Boek dan nu je proefles
Boek nu