Introduction
My name is Dima Loginov. My father introduced me to music when I was 5 years old back in my motherland Kazakhstan. Now I surely can tell you that music has become a big and important role in my life, but as for teaching, sharing experiences, and witnessing the progress and development of my students. That is my passion and that is something that was always with me.
I started my musical journey with a classical piano which I could not enjoy so much(by that time I didn't know what jazz music is) and then at age of 12 I switched to trumpet which is my main instrument now. After I graduated my high school I could already apply my knowledge and get more experience in a music school where I was teaching kids music theory, trumpet, and piano. In the meantime, I have entered the Academy of Arts where I successfully graduated with a bachelor's degree in trumpet in the jazz department in Almaty. During my studying, I was participating in the set of several jazz festivals and completions where I have been nominated for various awards.
That helped me to improve and think wider in terms of my career and opened up my potential to another professional level. That mindset brought me from Kazakhstan to the Netherlands. Currently, I am a student of Conservatorium van Amsterdam, doing my 2nd bachelor's and keep participating in International jazz competitions and festivals.
Trumpet any levels! 
With having a classical background and many teachers and masterclasses  I could learn a lot of the technical aspects of that brass instrument. Such as sound, posture, articulation, and other musical terms that we will discover and improve with you as a student together.
The most important fact for me is a connection with my students, everyone is different, my goal is to find individual methods and approaches which will help to improve your weak spots and open up your strong ones. I get used to teaching school kids who just started their path and adults who might be on several levels.
If you are approaching the Trumpet for the very first time, there is no requirement, book your trial lesson and I will provide you with my instrument so you can try and see how you like it. For the next steps if you are willing to progress with your playing and reach your goals I will help you to find an instrument that will belong to you.
It may be any level, amateur or a student in another school but you still feel to perfect yourself or you need any help for any issues, just come by and we will see together with your level and what you need to improve. Sometimes I might be critical and straightforward, but as I mentioned before every student is different so I can be flexible as well.
Enthousiast geworden?
Boek dan nu je proefles
Boek nu
Trombone courses!
The trombone is a brass instrument, the same as the trumpet which I have been playing for 12 years. Being surrounded by many amazing trombone players during my studying path in Kazakhstan gave me a lot of inspiration and  I fell in love with that instrument.
I started having private lessons with a great teacher from Conservatorium van Amsterdam for around 2 years, my knowledge of the relative instruments and modest experience will help you as an amateur or beginner get basic principles of trombone playing in a proper way to avoid any problems in the future.
In our lessons except for playing an instrument, you will be involved in other practical aspects such as singing, listening to several recordings with masters, breathing exercises, etc.
For the first lesson, it is not necessary to have your instrument, I will provide you with one of mine. But in the long-term situation, I would recommend having yours. I am also giving some recommendations on where you could buy and which one would fit you better.
Improvisation for any level and any instrument
Improvisation is a way of freedom, imagination self-expression, and creativity. Albert Einstein said, "Imagination is more important than knowledge".
I was faced with improvisation since I have gotten into a youth big band where I was a soloist at my 12. During my career with my knowledge and experience of improvisation, I could apply it to many different styles to get some gigs or just play and create music that I like personally. One our lessons I will apply an individual approach to every student.
It's not necessarily about learning all the jazz concepts, scales, harmony, etc. Everything depends on your personal goals. If you can only on your instrument or sing it means that you already can improvise. Gradually I will help you to discover this world. Jamey Aebersold said – "to play means to be able to play the melodies which roam around in a person's mind, on their chosen instrument, spontaneously. This is usually called improvisation or jazz. All people, the two-week beginner to the symphony player or jazz musician, can improvise".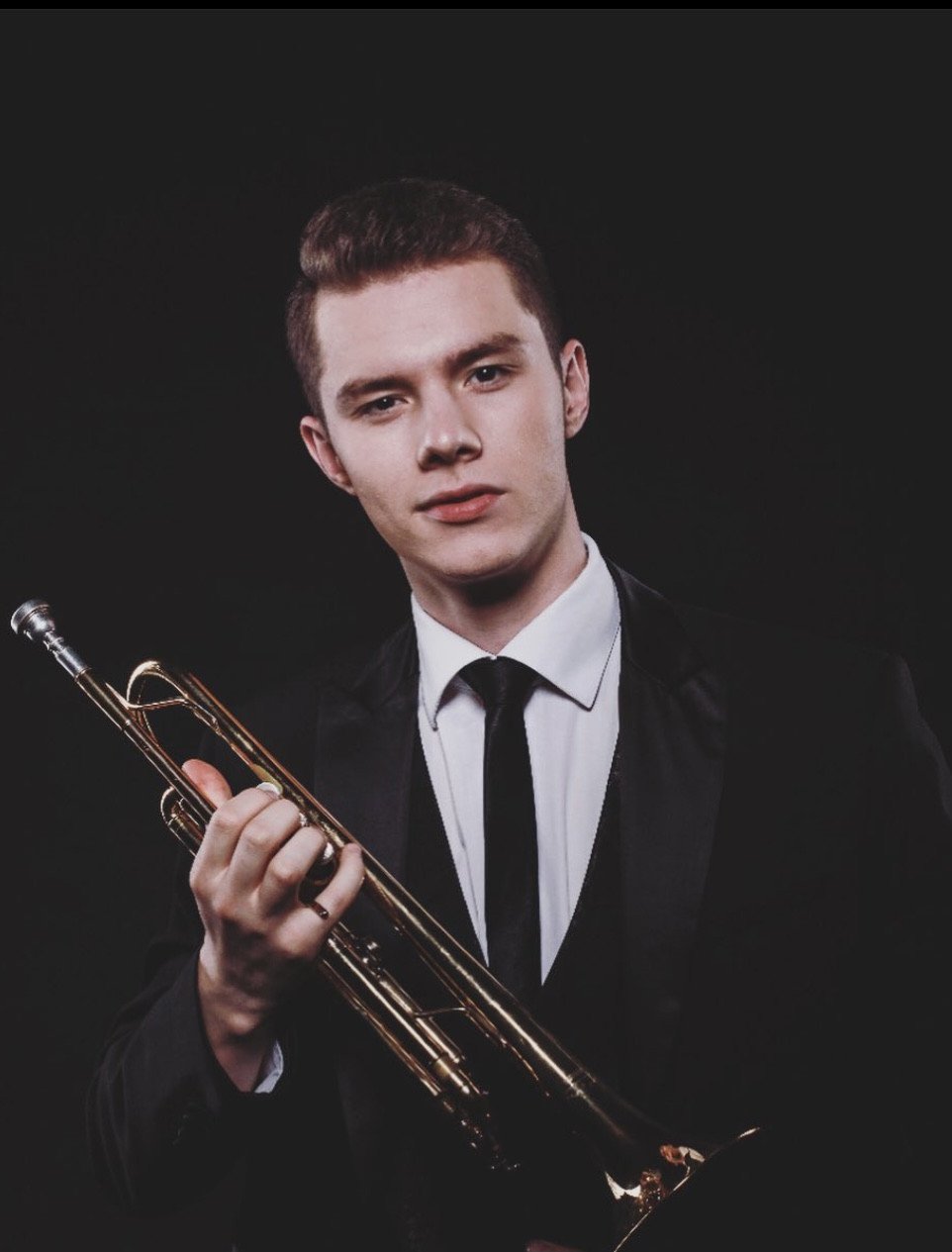 Jazz Piano
https://www.instagram.com/p/CPL6Q23Hx-8/
I started playing piano when I was 5 and I still play and keep taking lessons from professional teachers from Conservatory. We will take a look at some basics with a good technique of your fingers, coordination, and reading scores.
Mostly that course is based on jazz piano, of course, that is where you can learn some jazz standards that you would like to play or I can give some recommendations of mine. Also, we will take a look at aspects of harmony, solo improvisation, and comping. I will provide you with some scores and books that I served during those years of studying. If you would like to learn how to play pop music jazz education will be only beneficial for that and we can also take a look at songs that you would like to learn and play.
The instrument will be provided on the spot where we will have lessons.