My name is Carla Peña and I come from Barcelona. I am a passionate and experienced cello teacher. I have around 20 students of all levels and ages and I started my own music studio, Pandora Studio, where I give my lessons and organise class concerts.
If you want to learn the cello or improve your playing, you are welcome to do a trial lesson with me! I adapt to the needs and the wishes of the pupil, creating a personal and flexible plan, depending on your time and level. Even though, I am specialized in classical music, I can teach different styles from classical, to jazz, to film music, pop, …
You don't need to own a cello for the trial lesson! After, I can help you get one.
Approach
I believe that in order to develop as a musician, it is very important to share music with other people. That is why I love teaching. I learn from my students as much as they learn from me. During my studies in The Hague, I did a teaching internship in the Royal Conservatory as a part of their Minor in Music Education.
I teach using cello methods books in order to learn the technique in an organized way. I always choose the method that adapts better to the needs of the student. I combine it with nice songs of different styles and, most importantly, cello duos. One of the best ways of learning is by playing with other people, so the last part of the class always consists on playing together and having fun!
My students have the opportunity of performing regularly in the student concerts or open podiums that I organise in Pandora Studio. They can also get lessons with piano accompaniment so they learn to perform with other musicians and get a better understanding of the music.
When I teach, apart from teaching the technique of the instrument to my pupils, I also help them to understand and feel and understand the music and be able to perform all their musical ideas in a successful way. I also analyze the students in order to choose which is the best approach in order to motivate them.
I can teach in English, Dutch, Spanish, French or Catalan.
Location
At my teaching studio:
Pandora Studio
De Constant Rebecquestraat 3, 2518RB Den Haag
At the students location:
In The Hague area.
Enthousiast geworden?
Boek dan nu je proefles
Boek nu
About me
Since I was a child, music has been an important part of my life. I started learning music when I was 4 years old and cello when at the age of 6. I discovered the love for music and that is what I share with my students.
I studied my Bachelor in Conservatori Superior del Liceu in Barcelona, with the professor Amparo Lacruz. Then, I decided to continue my studies at the Royal Conservatory of The Hague in the class of Michel Strauss and Jan-Ype Nota.
I combine my teaching with a chamber music career. With my ensemble Trio Jakob, I have been awarded multiple times in International Competitions and perform regulary in important venues among Europe.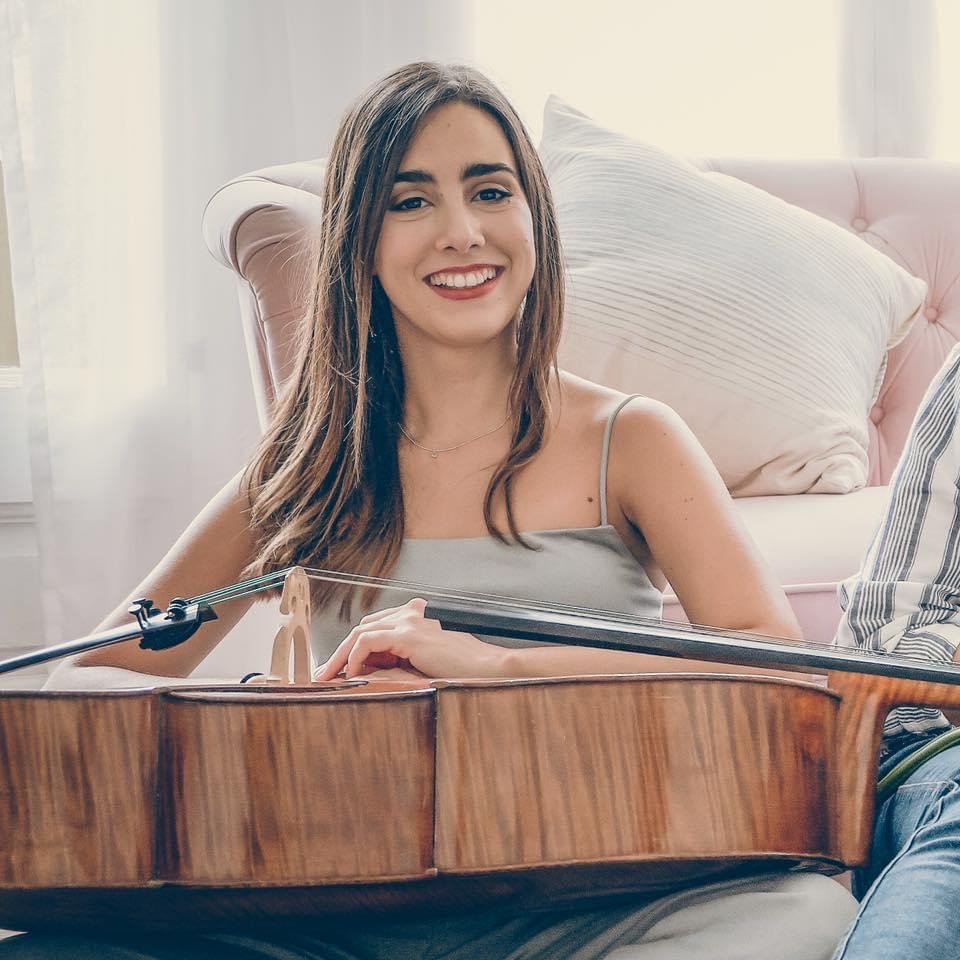 Do you want to develop your musicianship skills and cello technique in a friendly and motivational environment? Do not hesitate to contact me!