Bio and Experience:
I have been playing bass guitar continiously, and with great enthusiasm toward the instrument since 2010. Through playing this instrument, I have had the privelege to work with many wonderful musicians and artists, as well as learning many valuable skills which I hope will help others to further broaden their passion for music and the bass inparticular! As a bass player, I find myself performing mainly in the rhelms of Soul, Funk, Reggae, and contemporary Pop/Rock, so my knowledge of these particular styles forms the core of my playing style!
Recent I graduated (2018) from the BIMM Institute of Modern Music in Brighton, achieving a first class bachelors degree with honors on the electric bass. During and since my time at BIMM, I have performed and recorded with many artists and ensembles, all of varying musical styles, giving me a thorough understanding of most contemporary and world music styles. Private tuition has always been a passion of mine, prompting me to undertake a music teaching module for the final year of my degree. This module allowed me to revise my approach to teaching in an evaluated environment.
Since 2019, I have been based in Rotterdam after moving from the United Kingdom, and I am looking for new students. My lessons are suitable for bass players of all abilities, and my main aim is to always ensure that my lessons are equally fun and engaging for students! Tuition will take place at my apartment in Hillegersberg, and will always come with a free cup of tea/coffee to enjoy throughout the course of the lesson!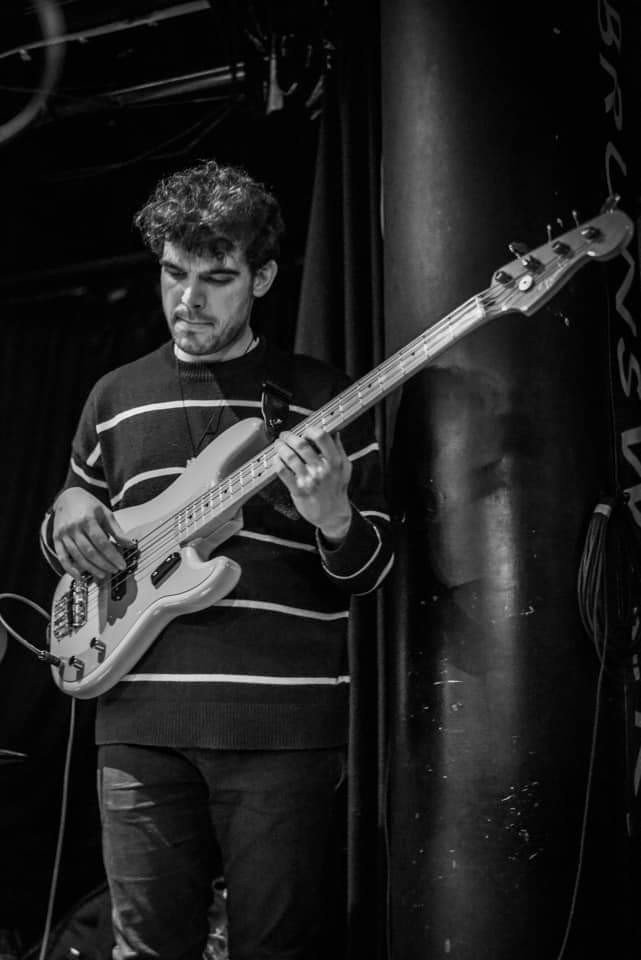 Bass guitar: some of the subjects which will be covered
-Introduction to the Electric Bass Guitar (beginners)
-Techniques, Warm Ups, and Exercises
-Instrument Set Up
-Study of Scales and Modes
-Part Writing
-Genre Study
-Player Study (including James Jamerson, Jaco Pastorius, Pino Palladino, and many more.)
-Song Analysis
What Else Do I Offer?
Guitar lessons
As well as being a bassist, I am a competent guitarist, with many years of experience in both performing and composition. Learning the bass opened many musical avenues for me, and the guitar was one of these! If you wish to study guitar with me, we can cover some of the following subjects:
-Introduction to the Guitar (beginners)
-Techniques, Warm Ups, and Exercises
-Instrument Set Up
-Study of Scales and Modes
-Part Writing
-Genre Study
-Chord Study
-Introduction to Jazz Guitar
Ukelele lessons
The ukulele is such a great, and fun way to get started in the field of stringed instruments. It is an instrument which gives instant gratification to those who are learning it, and progress can be very quick. After some great experience performing on this instrument as parts of small acoustic ensembles, I have also decided to offer ukulele lessons to all of you!
Contact Me!
If  you are interesting in booking a lesson with me, or having any questions about my course, please don't hesitate to get in touch with me! For beginner students, I find it great if they can present me with a list of songs which they are enjoying currently, that way, we can work this material into the course, and tailor the lessons for the student's specific needs! It is also necessary for all students to bring their own instrument to all lessons, as well as a notepad. For the trial lesson an instrument can be provided of course!
I hope to hear from you soon, Happy Bassing!