De vibrafoon is een muziekinstrument in de familie van het slagwerk. Het bestaat uit gestemde metalen balken en wordt meestal bespeeld door met twee of vier zachte mallets op de balken te slaan. Iemand die de vibrafoon bespeelt wordt een vibrafonist of vibraharpist genoemd.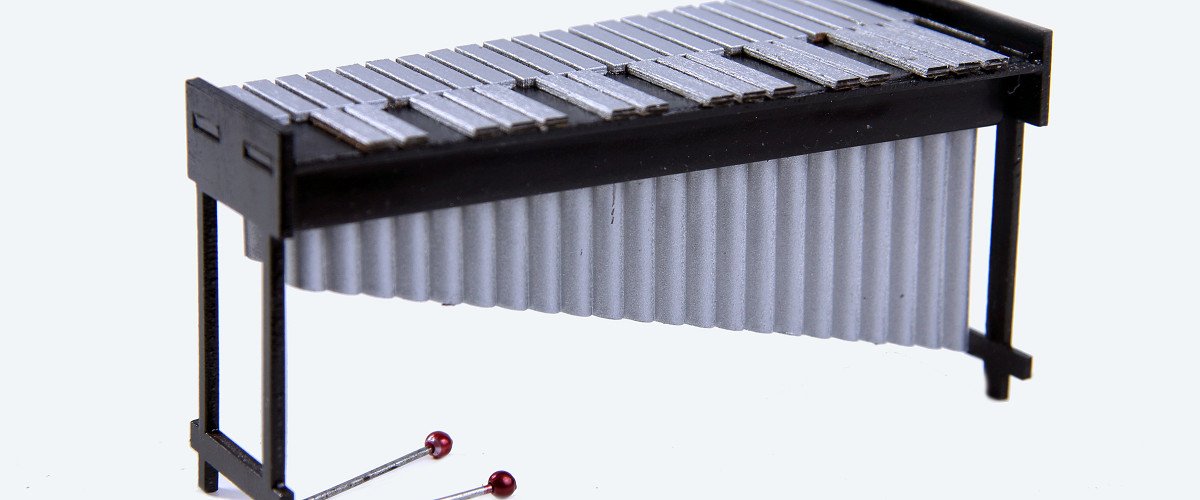 Vibrafoon in jouw buurt?
Vul je postcode in en bekijk alle vibrafoondocenten

Bekijk de docenten
Opbouw van de vibrafoon
Een van de belangrijkste verschillen tussen de vibrafoon en andere klavierpercussie-instrumenten is dat elke staaf over een resonantiebuis met een motorisch aangedreven vlinderklep aan de bovenkant hangt. De kleppen sluiten aan op een gemeenschappelijke as, waardoor een tremolo- of vibrato-effect ontstaat terwijl de motor de as ronddraait. De vibrafoon heeft ook een sustainpedaal, vergelijkbaar met een piano. Met het pedaal omhoog produceren de staven een gedempt geluid. Met het pedaal naar beneden houden de balken enkele seconden aan, of tot ze gedempt zijn met het pedaal.
Het bespelen van de vibrafoon
Een van de meest fascinerende dingen aan dit instrument is dat elke drummer melodieën en harmonieën kan spelen door te doen wat hij het leukste vindt, slaan! De vibrafoon is een duidelijke aanvulling voor andere instrumentalisten door de karakteristieke buikklank van het instrument. Doordat je de vibrafoon bespeeld door met mallets te slaan is het een zeer fysieke manier van muziek maken.
Stijlen waarin de vibrafoon voorkomt
Qua stijl is de vibrafoon een relatief nieuw instrument dat vooral in populaire muziek zoals jazz of latin wordt gespeeld. De laatste tijd is het ook een orkestinstrument geworden dat zijn eigen geluid toevoegt aan het orkestrale slagwerkensemble.
Alle lessen bij School of Music
Helaas! We hebben overal gezocht maar kunnen niks vinden. Je kan het nog eens proberen met een andere zoekterm.

Bekijk alle 0 docenten