Hoi !!! Ik woon nu 1 jaar in Nederland dus ik spreek nog niet goed Nederlands, daarom zijn de lessen in Engels.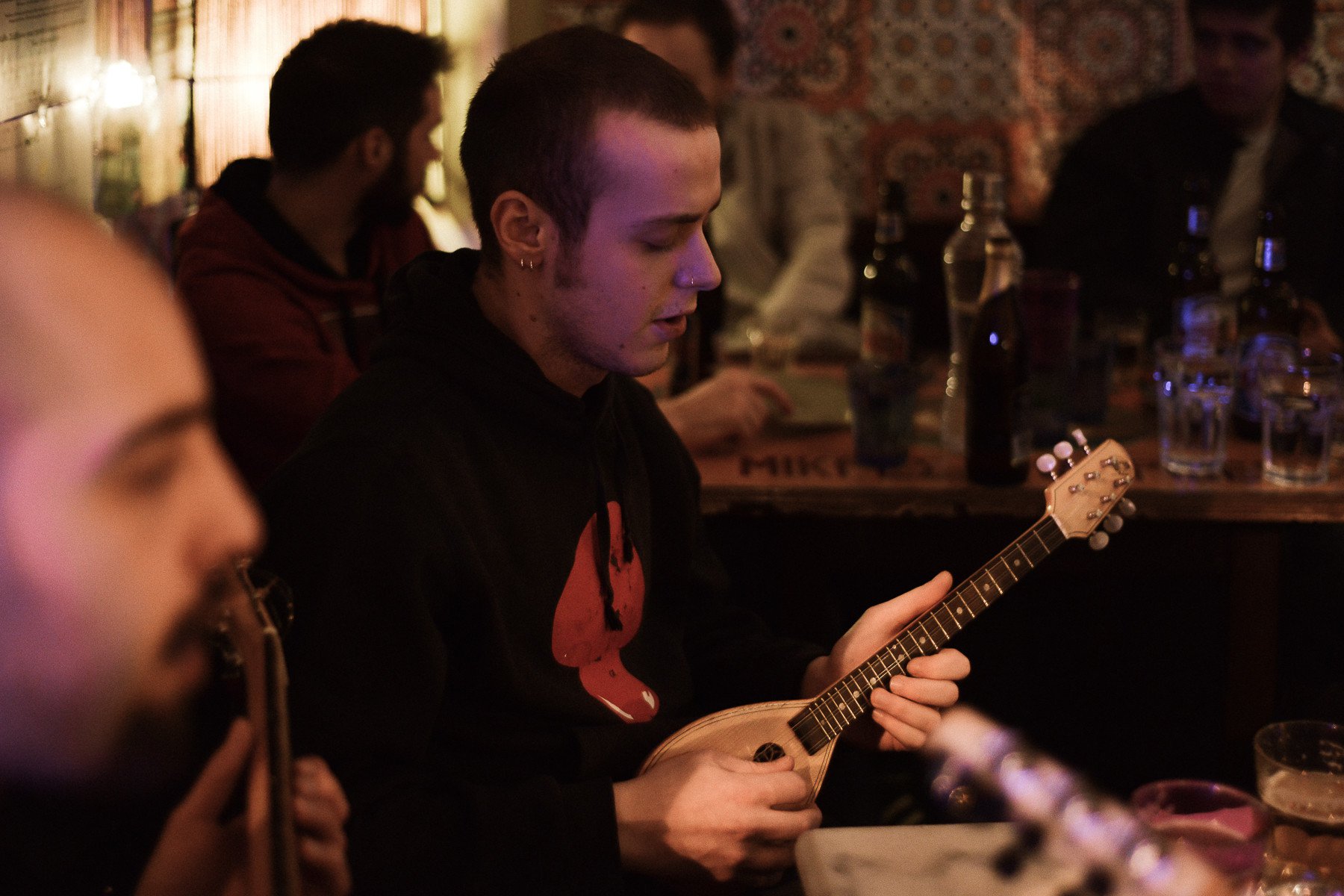 Introduction
Hello!!! My name is Konstantinos and I am musician, music performer and music teacher from Greece. I started playing the Guitar at the age of 8 and since then I haven't stop playing and learning new things about music. In 2019 I finished my Master's Degree in Musicology at the University of Athens where I have studied about many different aspects of music from music performance  and music analysis to music education and methods of teaching. I have also a Degree in Music Theory and Music analysis (Tonal Harmony, Music Counterpoint and Fugue) from a Conservatory in Athens and a degree in Electric Guitar form RSL awards(Grade 8). My main two instruments are the Guitar and the Bouzouki in which I have been giving lessons to kids and adults for more than 5 years.My teaching aproach inlcudes various music genres from Classical to Jazz music and my teaching method is always adaptive to the students needs. I also have a wide experience in Greek music and especially in Rebetiko music with a specialty in the Bouzouki the basic instrument of this music genre.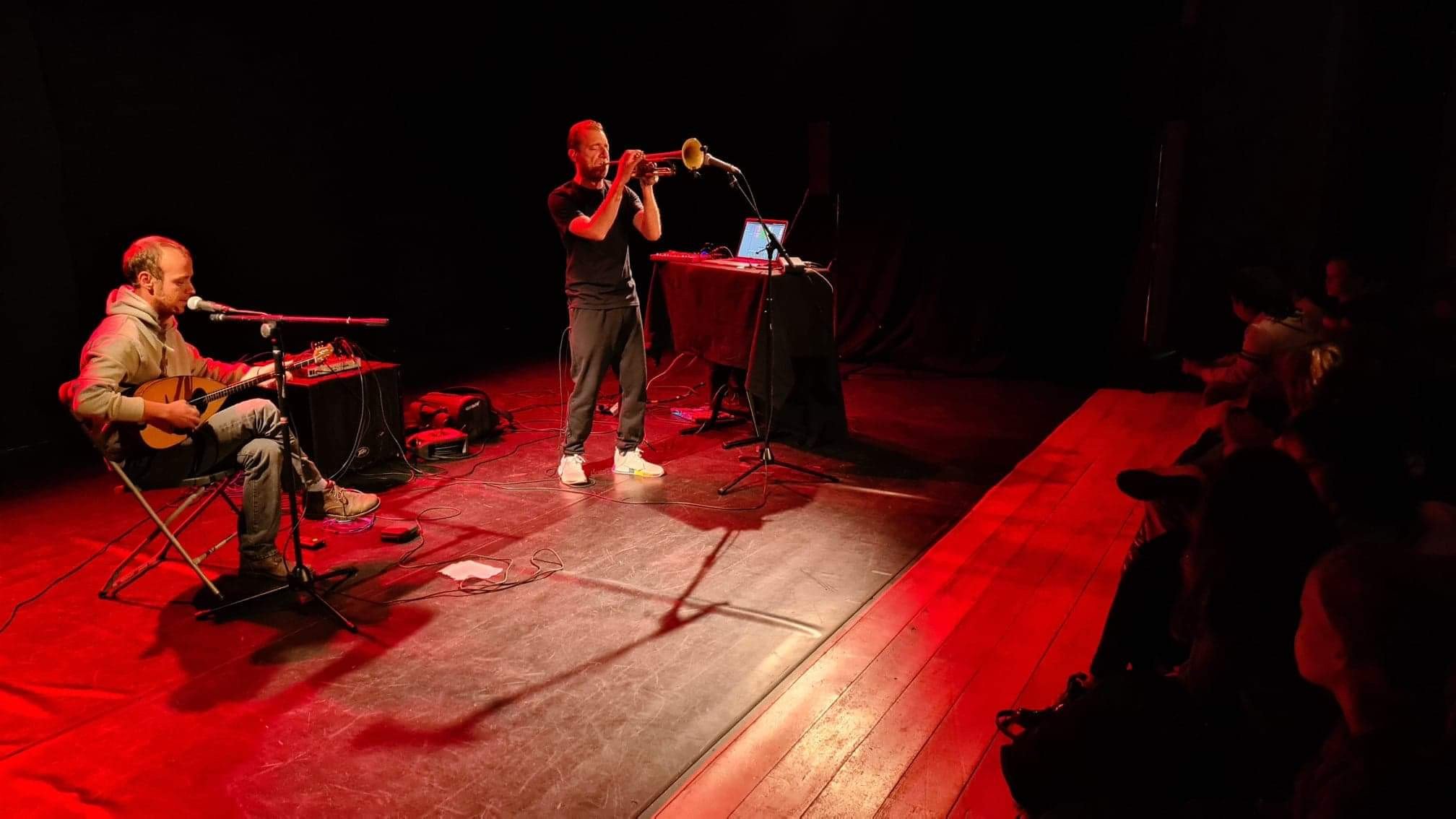 Enthousiast geworden?
Boek dan nu je proefles
Boek nu
Guitar lessons
My Guitar lessons include both classical – acoustic and electric guitar teaching for begginer and intermediate level of students. In these lessons we will learn about the various aspects of playing the Guitar. Specifically we will learn about Scales, Chords, Arpegios, Fingering and Picking and all the things that outline the Guitar technique. Moreover we will explore a wide range of music repertoire from Classical and Jazz to Greek and traditional music depend on the students needs. We will also focus on improvisation techniques and on how to create our own sound and our own music to express ourselves and of course to have fun! This lesson always follows the needs and the goals of the student and focuses on playing music and on the interaction between the teacher and the student.For the Guitar lessons in my place the students can use my own instruments so they dont need to bring theirs.
Bouzouki lessons
My Bouzouki lessons are for students of all levels, from beginner to advanced players that want to discover the exciting world of Greek Bouzouki and Rebetiko or Greek Music in general. In these lessons we will learn things about the technique of the Bouzouki as we will study Greek and Arab music scales(Makam) , Chords, picking techniques, improvisation methods(taxim), and also a wide variety of repertoire from Rebetiko and Greek music. In these lessons we will learn to play and also sing(if you want!) various Rebetiko tunes discovering every period of Rebetiko music.In these lessons I can also teach Tzouras or Baglamas the two smaller instruments of the Bouzouki family. For the Bouzouki lessons in my place the students can use my own instruments so they dont need to bring theirs.