About Me
I have been singing and playing piano since I was a child, and music has always been at the center of my life. After many years of study in classical piano, I devoted myself to the study of singing. In particular, I took a bachelor's degree in Jazz Vocals in Italy, but I also have a lot of interest in many more styles such as Hip-Hop, Pop, Avantgarde, Electronic, Ambient and RnB. Some of my favourite artirts are Radiohead, Bjork, Billie Holiday, Kendrick Lamar and many more. Lately I am working on some projects between Jazz and Contemporary Music. 
I love to explore sounds and experiment with improvisation. Indeed, I am currently attending a Master's degree in Jazz Vocals at the Royal Conservatoire of The Hague, where I am also doing a research around extended vocal techinques and I am writing a free improvisation method. I pursue my professional activity as a performer and teacher. I love to share my skills and knowledge with other people, and indeed I have been teaching for more than 3 years between Italy and The Netherlandas. 
Song Writing and Working on Creativity
Would you like to compose music and lyrics? Together we can work on how to compose a song and do exercises that stimulate creativity. While technique exercises are essential, working on our musical ideas and identity is equally important to me. 
In fact, it is possible to work on creativity and composition precisely and on a daily basis. Inspiration does not always come, and in those moments it is important to have methods to activate the imagination. During our lessons, I can show you techniques for doing that! 
Enthousiast geworden?
Boek dan nu je proefles
Boek nu
Body Awareness
Working on body awareness is essential for a singer. Our body is our instrument, and it is necessary to know how to listen and manage it in the best way possible.
Together we will go through exercises to learn how to manage our facial muscles, larynx, vocal cords, and respiratory system.  The exercises are always aimed at feeling good and relaxed on a physical level while we sing. It is indeed important to abolish all tension, to let the voice free to flow and express itself.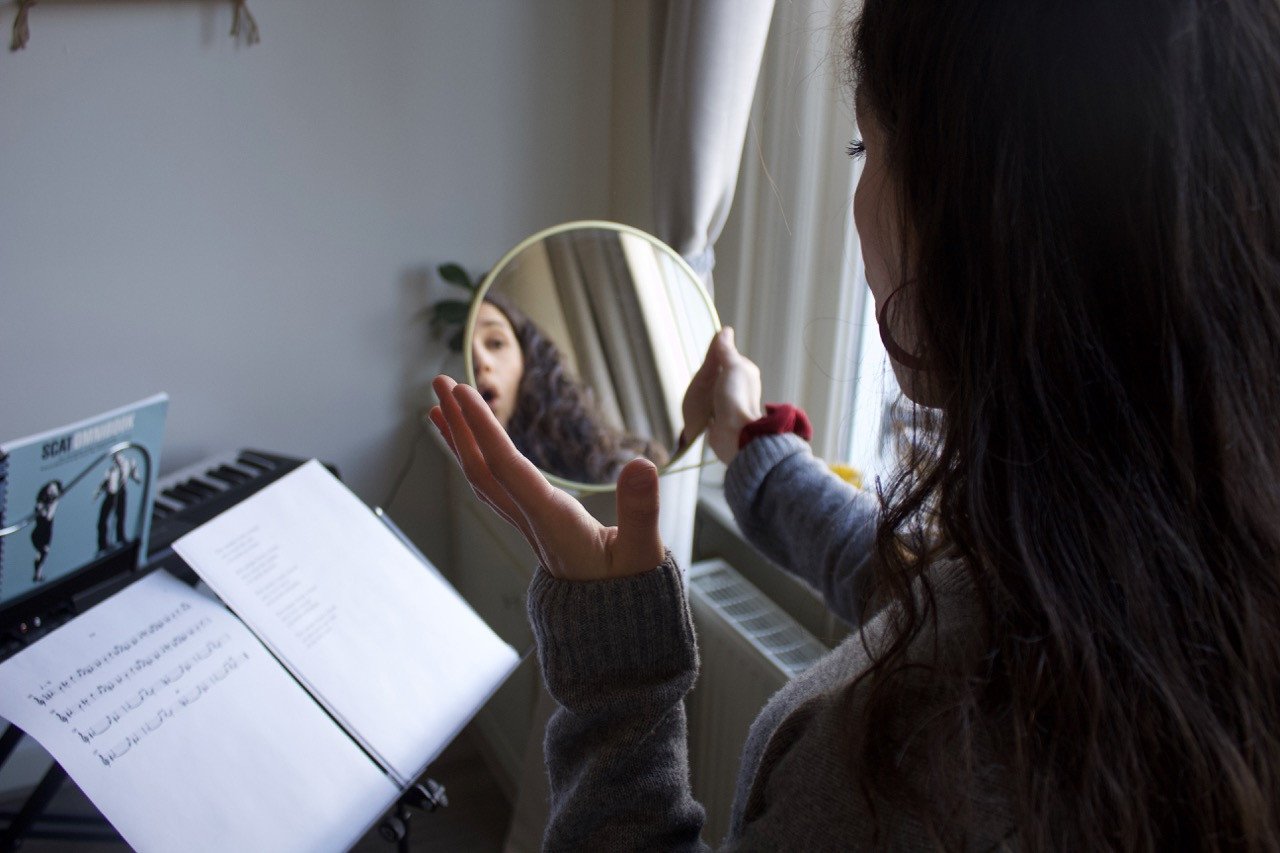 My location
I teach from my house, a quiet and safe space to interact.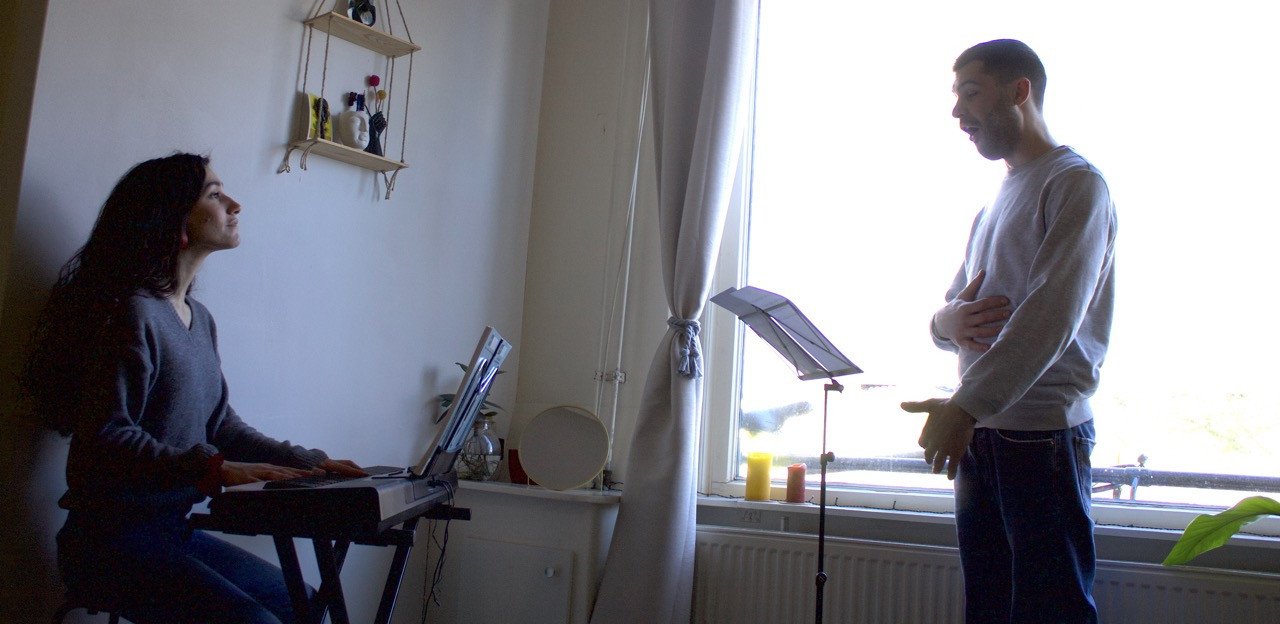 Where Am I Located?
My house is located in the city center of Utrecht, really close to the station of Utrecht Vaartsche Rijn. So, it's easy to arrive here with different public trasport or with your bike! 
Zangles
The study of the voice is the center of my life. My specialty is Jazz repertoire and the world of Improvisation, but I also have a lot of experience in Pop, Hip-Hop, RnB, Soul, Funk, Blues etc. During the lessons, I love to delve into technical aspects such as sound quality, breathing techniques, registers, body awarness etc. Indeed, I always develop technical exercises personalized on the student's needs, trying to explore together a fun and interactive path. These exercises help the student to precisely manage their voice, in order to be able to express theirself in the best way possible. 
Another important part of the lessons consisnt in singing songs and work directly on the repertoire. Together we can think about many aspects to approach a tune such as dynamic, musical expression, interpretation, rhythm, melody, form etc. The choice of the pieces is always connect to the taste of the student, and I am more then open to work on their personal choices. In other words, the core of my approach is desining the lessons on the student's needs, tastes and goals.I have experience with different ages and levels. Indeed I offer lessons from beginners to Bachelor's students. 
Feel free to send me a message for any question :)