Introduction
My name is Sara I am from Italy and I am a vocal coach, vocal producer, producer, and songwriter. I have a bachelor's degree in vocal techniques that allows me to pass my knowledge of singing to inspired and motivated people. I started singing when I was a kid, I was in a kid's choir at 6 years old. After that, I just kept going till I became a solo artist in 2019. I was not enthusiastic and the pressure of being a protagonist got me, so I have decided to focus on teaching, writing songs, producing with different artists, and performing as a backing vocalist when I have the chance. I enjoy this side of music way more than being under the spotlight! I came to the Netherlands to network and find new amazing people to collaborate with and I started teaching here a year ago. Before that, I taught some students with online classes a little bit all around Europe. I want to give my students a successful approach to singing, and a knowledge of the performing arts, especially the ones who want to be artists as well. I want to get rid of any insecurities once you are on a stage. Without scaring them away,  I hope I can teach them from my experience as much as I can, even though I am only 25 years old, I had good and bad ones. I wanna be candid with everyone who is in front of me. I hope I can give them advice on writing songs and the basics of production skills.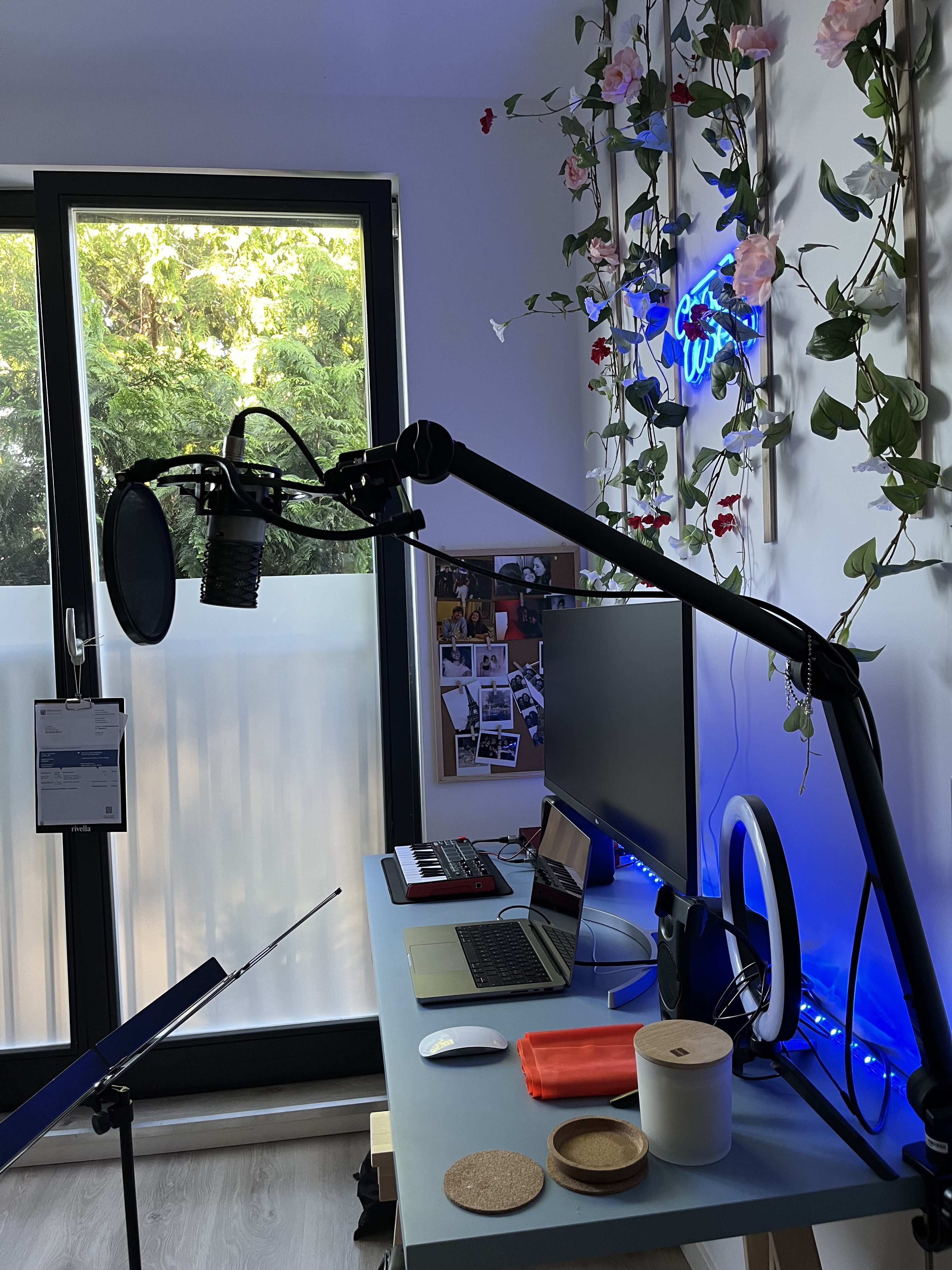 Vocal lessons
LET'S SING!
I want to start by saying, anyone can be a singer. It doesn't matter if you are not singing in tune, right now, trust me you will! It's all about the way your pronunciation and the way your tongue is moving inside your mouth. Trust me, everything is possible. Singing is an instrument like any other, so don't be afraid, you got this.
In this course, you can expect to learn about how your voice works, and how the vocal cords move. Students will be able to distinguish vocal traits and vocal effects. We will be able to get to your real voice, no imitation, no copycats. Do you have a nasal voice or a very loud voice? That's okay, we will try to make it work and create balance. You should never use your qualities. Our classes will be divided into warming up, a little bit of theory, and performing the songs that we'll decide together based on your level and voice type. Theory ..Don't be scared, but we need this. I am gonna show the students what's going on inside their throats, how everything moves. Plus, I will show you some videos and explain to you the parts of the body that moves when you sing. For example, your palate and how it plays a role in the sound that comes out of your mouth, not only when you sing.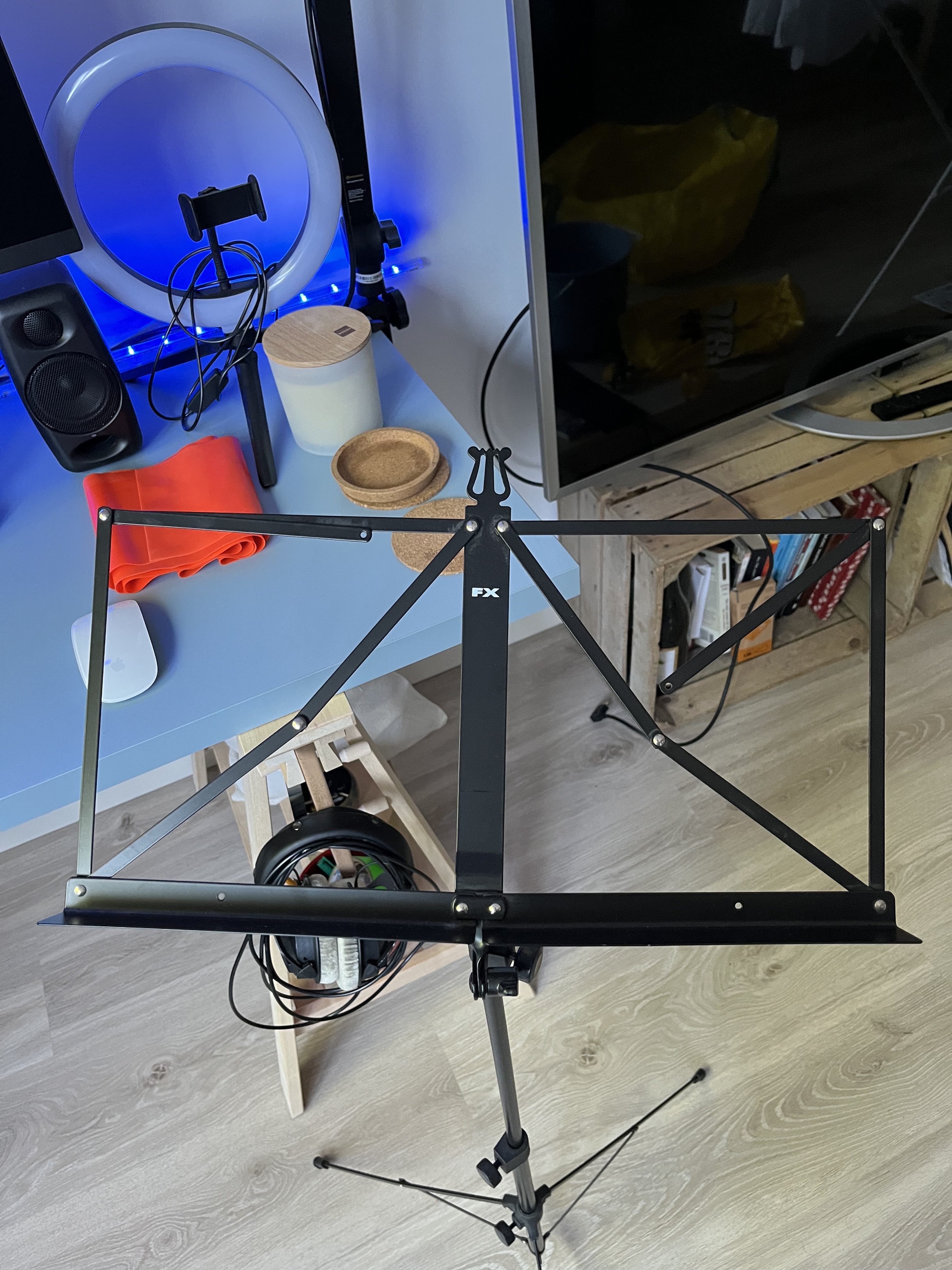 Enthousiast geworden?
Boek dan nu je proefles
Boek nu
Performance
Wanna perform too? Game on!
Aside to improve daily your vocal technique, I will guide you through your performance techniques as well. This course's an upgrade to the main course(course 1), for people who are interested in being on a stage. We will learn about how to move while you sing, how to gain confidence, and how to talk to sound engineers and people in the live industry as well. Using a dynamic microphone the student will give performances in my studio and with any luck, in the future, the student will be able to go to a jam session or they will be able to sing cover and or original songs in a venue. This course merges courses 1 and 2 in one hour (30 min singing, 30 min performing).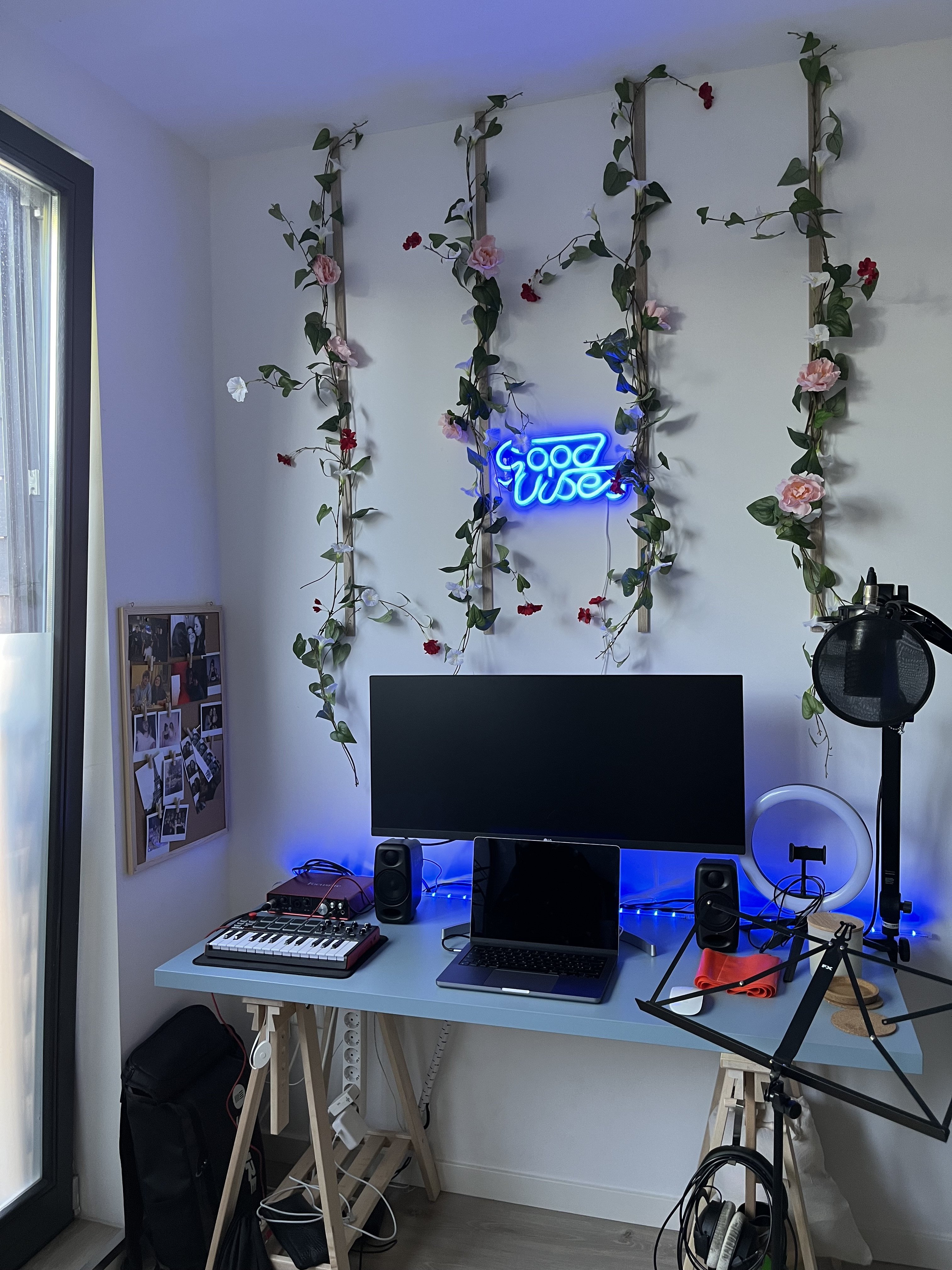 Music production
Spice things up and let's produce!
This course merges course 1 and course 3.  If the student decides on two-hour classes, then the class is going to be divided into course 1 and then course 3. If it's one hour, we will alternate between classes (one day course 1, the other course 3). Course 3 is about producing and recording. While experiencing vocal technique, the students and I will take care of recording their singing with my condenser microphone at my studio. We will take a look at the takes, like in a proper studio.  Tune them, comping, adding vocal effects. I would like to give some insights about music production too, as to how to lay a simple drum pattern, chords, and bass line. Easy elements that the students can incorporate in their recording sessions and their singing technique as well. This last part of the course is not mandatory. It is a plus if you wanna learn how to make a simple beat.
This will be my first production course. I am a producer and a vocal producer while being a singer as well. You can do it all if you want! And it's very nice to know too. When you walk into a studio the more you know the more you will feel comfortable. That's what I want for my students. But also, to experience that studio vibe in my office only, will be enough if you are not interested in recording in a music studio.
All courses rules:
For the trial lesson, bring a song and a backing track only if it's an original song.
For any of these courses, there are no specific requirements. I will guide you through based on your starting level, which I will determine in the first lesson.