Introduction
Hello! I'm Riccardo, I have been playing electric guitar since the age of 12 and teaching since I was 16. My love for guitar started when I received my first guitar lessons in my hometown when my first guitar teacher and I started having classes. The more I got into the depths of the instrument, the more I figured I much I would have loved to become a guitar teacher, besides a guitar player.
Now I am studying electric guitar as a student in the Pop department at Codarts Rotterdam, while dedicating a lot of time to the study and learning of acoustic guitar as well.
The biggest learning I have had through guitar lessons as a teacher, is that learning is a different process for everybody: I enjoy finding out what works best for every guitar player I teach, which means that your lessons will be structured based on your goals, your feedback and your preferences across music generes, so to create and build your own musical identity.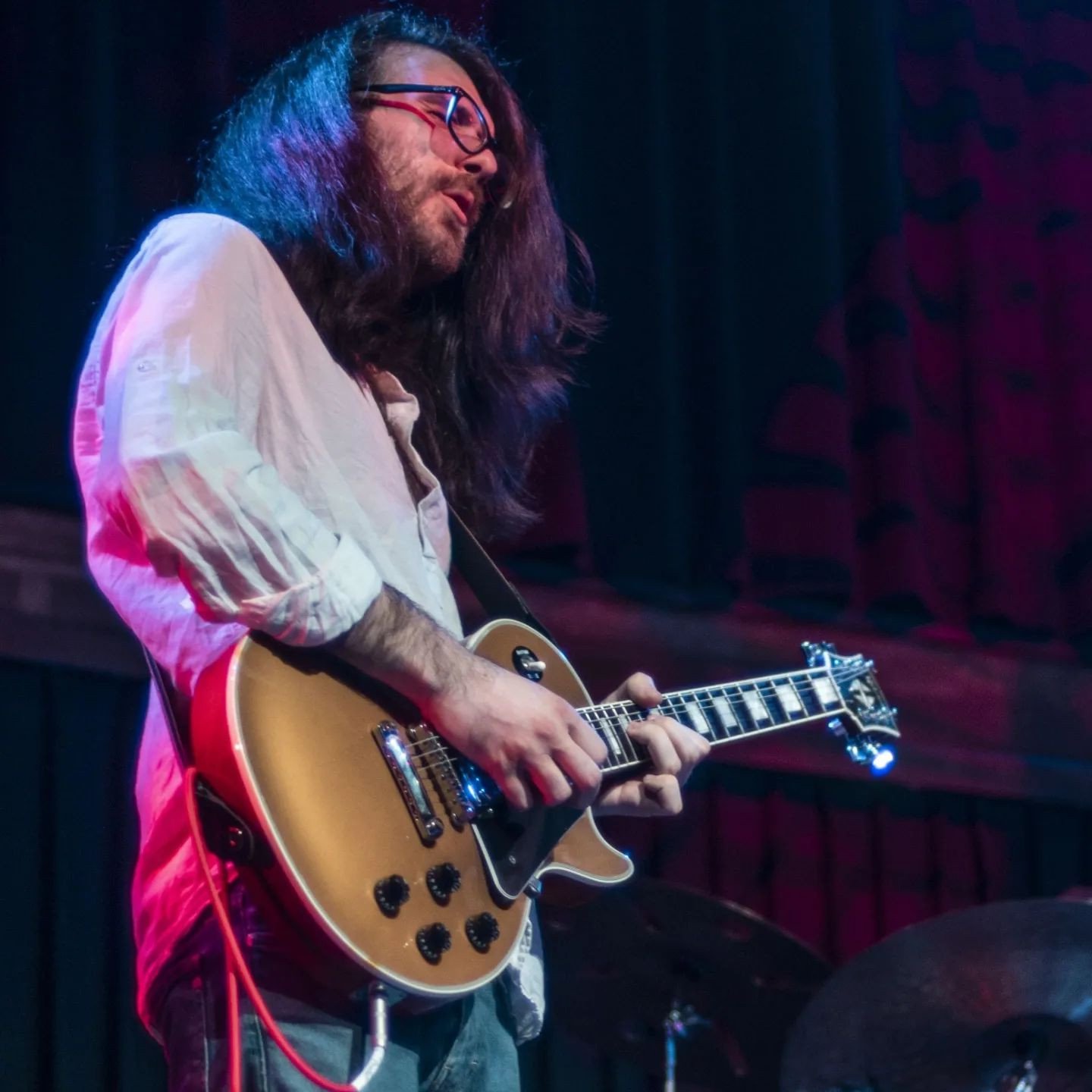 Whether you want to learn the basics, or step up your playing, I can help you with it!
Whether you are moving your first steps in the world of guitar or you wish to step up to the next level, I will happily work with you to dive deep into what to practice, how to practice it, and be aware about a range of aspects regarding your style and technique to identify the best opportunities for improvement. You will also learn how to apply music theory and harmony to your playing to really reach freedom of choice within your instrument.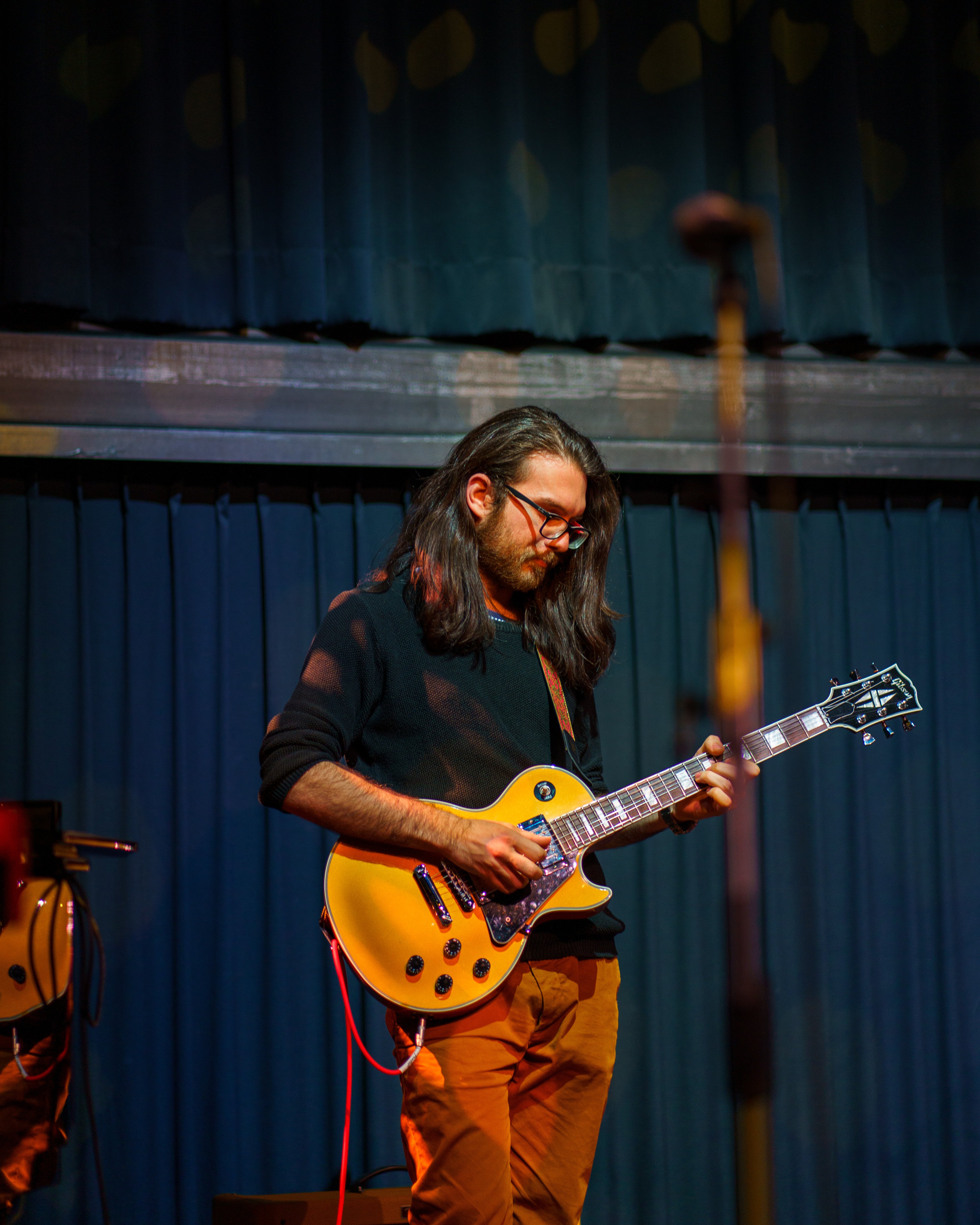 Enthousiast geworden?
Boek dan nu je proefles
Boek nu
Fingerstyle and acoustic guitar? You are in the right place!
Are you looking for acoustic guitar lessons but struggle to find a teacher? Let's do it! Acoustic guitar is often not offered as a subject matter and most of the teachers are either self-taught or have learned from a self-taught acoustic guitar player. Acoustic guitar offers a whole different palette of shades and colours and is the perfect instrument for songwriting, storytelling, and one-person entertainment. Spending some time building familiarity and confidence with the acoustic style of playing is a plus that every guitar player can benefit from. Or maybe is just what you like best. You choose what you want to work with!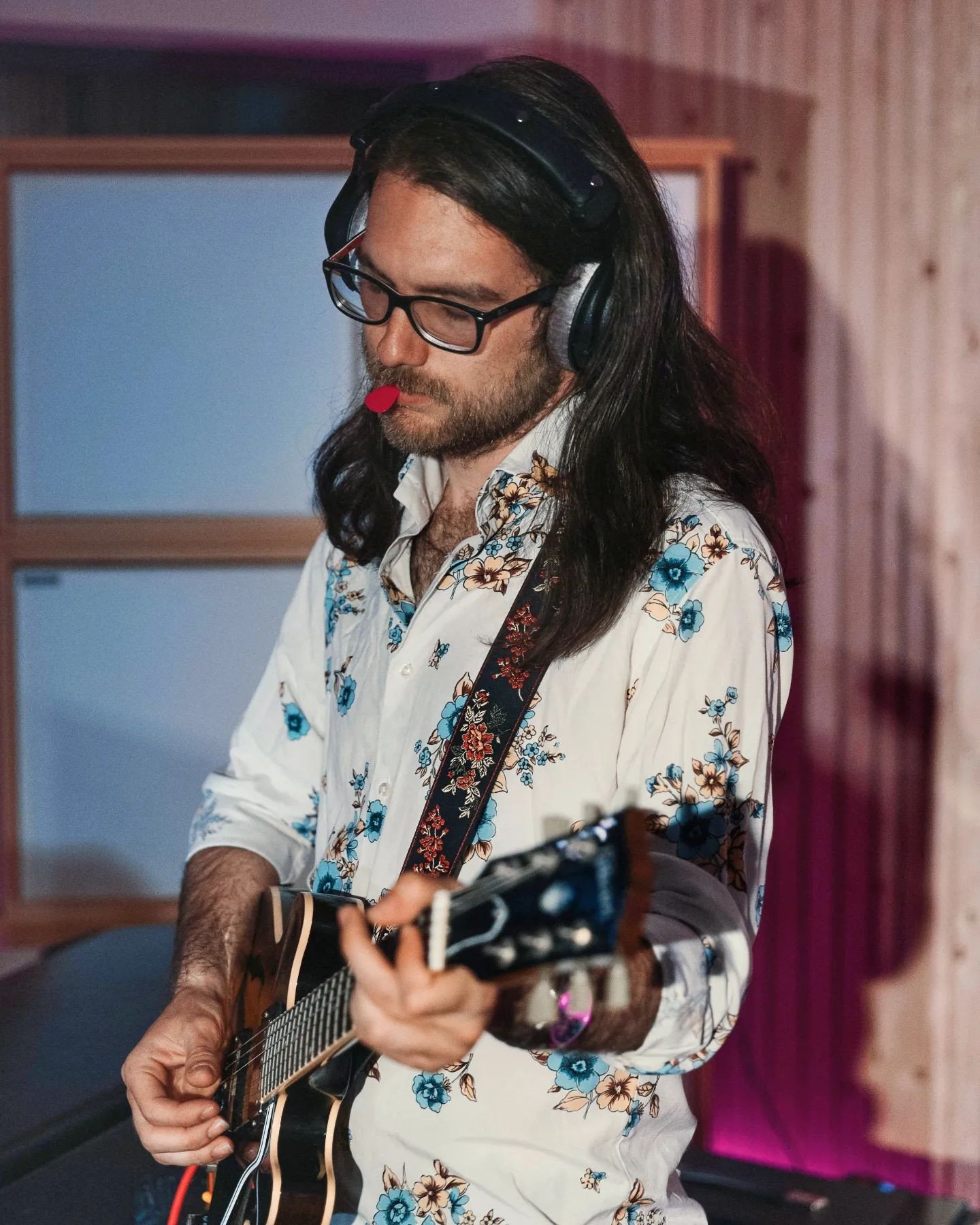 Are we a good match?
When I started playing guitar I was mainly listening to rock, soul, and blues music. I've been heavily influenced by bands and musicians such as Led Zeppelin, AC/DC, Van Halen, and I'm all down for funky grooves as well as for guitar solos, for instance: Vulfpeck, Tom Misch, Earth Wind & Fire, and many more old school and new bands from the current scene.
To sum it up, I love funk, blues, neosoul and RnB, as well as hard rock and so many of the icons from the '50s on.
Finally, I believe songwriting is an additional value for every musician and I would love to help you out with original ideas and new twists when writing your own songs!
Looking forward to meet you and make some music!
Music education:
2010 to 2014: student at "The Brass Group", with Massimo Avellone (Jon Lord, Anna Phoebe, Kasia Laska)
2014 to 2016: private lessons and academic studies with Vittorio Falanga (Nick Johnston, Ian Paice, Glenn Hughes, Marco Sfogli, Jon Reshard, Jamiroquai, Elisa, Icefish, Fabrizio Leo; Endorser for Schecter Custom) at "Lizard Academy";
2016 to 2019: self-teaching approaching rhythms, acoustic guitar, techniques as hybrid picking, travis picking, fingerstyle and more direct-approach techniques;
2020 to 2021: private lessons with Osvaldo Lo Iacono (Amii Stewart, Billy Cobham, Mario Biondi, Sicily's Jazz Orchestra);
2021 to present: 2nd year student at Codarts Rotterdam