Introduction
Mijn naam is Nada, onderstaande tekst is in het Engels maar je kunt pianoles bij mij volgen in het Nederlands, Engels, Arabisch en Frans. 
My piano journey began when I was just six years old. I grew up in a musical atmosphere in Libanon. My mother was the best influence and motivation I ever got. After my graduation from the Lebanese National Higher Conservatory of Music, I became a classical piano teacher there for thirteen years until I moved to the Netherlands in 2018.
My experience in teaching dates for more than twenty years. While teaching, I never stop learning myself and discovering new things in music. Teaching became a passion because I feel like sharing what I have learned and discovered through the years.
What to expect
In the first lesson, I will do a small introduction with you about what you will get and about my method. Besides, I will discuss your wishes and your favorite style (classic, pop, etc...). Therefore, I can plan carefully your next lessons and make a personalized program.
Lessons can be in Dutch, English, Arabic and French.
Learning piano has no age and no limits.
If your target is to enter the conservatory one day or just to enjoy doing your hobby and play nice pieces, You can begin with me your piano journey. Feel free to apply for the trial lesson!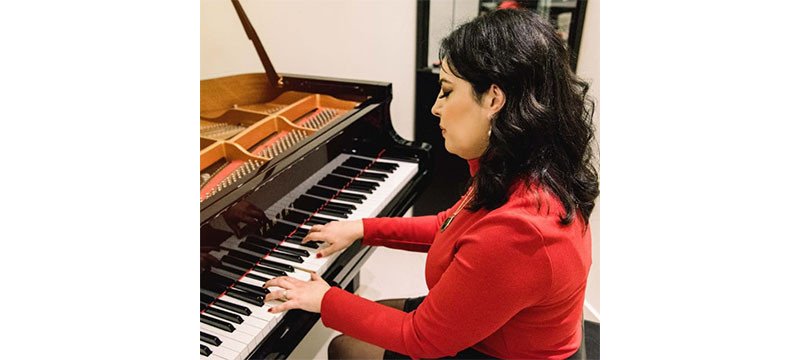 Enthousiast geworden?
Boek dan nu je proefles
Boek nu
Pianoles
Music is an universal language. But learning to play an instrument holds many challenges. That's why, my goal as a piano teacher is to help the student to read correctly the notes with a good rythm, to analyse and feel what he's playing.
During the lesson with me, a student will get sight reading, theory, analysis and of course how to play piano in a correct and touchable way. The lessons should always be fun but there will be attention to the details of your playing because this matters to really learn to play well. It's like planting a tree: If you plant it in a good way it will grow well.
With my special method in teaching developed trough the years, I try to make any piece of music more simple for the student and learn him the easiest way to practise at home.