Introduction:
Hi! I am Martin Hafizi, a motivated drum teacher who can teach you hip grooves and striking fills in your favourite music style. Drumming is my big passion, so why not join in for a trial lesson in my studio in Overschie?
Les in het Nederlands:
Ja, dat is mogelijk! Ik spreek ook Nederlands, nog niet perfect maar op een voldoende niveau. Misschien soms zal ik iets in het Engels zeggen maar ik wil het verbeteren dus als je geïnteresseerd bent, laten we dan de les in het Nederlands doen!
From the first lesson you will play on the whole drum set and learn essential beginner drum techniques, basic rhythms and fills! Play along with your favourite songs, in any styles! The success comes with a good technique, relaxed attitude, a lot of fun, practising and inspiration! We all have weak and strong points but I will focus on getting the best out of you and your talent. At the same time I will make sure you leave the lesson inspired and with a smile! I have rich experience in teaching both children and adults so the lessons are suitable for all levels and ages. Let's give it a try!
Education and experience
I have been playing the drums for 21 years and have rich experience in many styles. I was fortunate to learn from top Dutch drummers – Hans van Oosterhout, Joost Patocka, Hans Eijkenaar and Martijn Vink. Through the years I have won numerous awards (26) in The Netherlands, France, Luxembourg, Russia, Spain, Bulgaria as the last prize was from the prestigious competition "Keep an Eye: The Records" which was held in BIMHUIS, Amsterdam. Currently I am working on releasing new CDs with different bands and I am actively performing around Europe and Asia.
Education:– Jazz Bachelor's Degree – CODARTS University of the Arts, Rotterdam, NL– Pop Master's Degree – CODARTS University of the Arts, Rotterdam, NL
Drum lessons for kids
In a playful way children learn a musical basis. Playing percussion can help children express themselves and get in touch with their emotional state. Drumming or percussion helps us connect to our core, enhances our sense of empowerment and stimulates our creative expression. I often use techniques like lap drumming (hands on thighs), foot tapping, or small hand drums and other percussion instruments to introduce the idea of using your limbs to create rhythm. Let's meet and discuss moer details.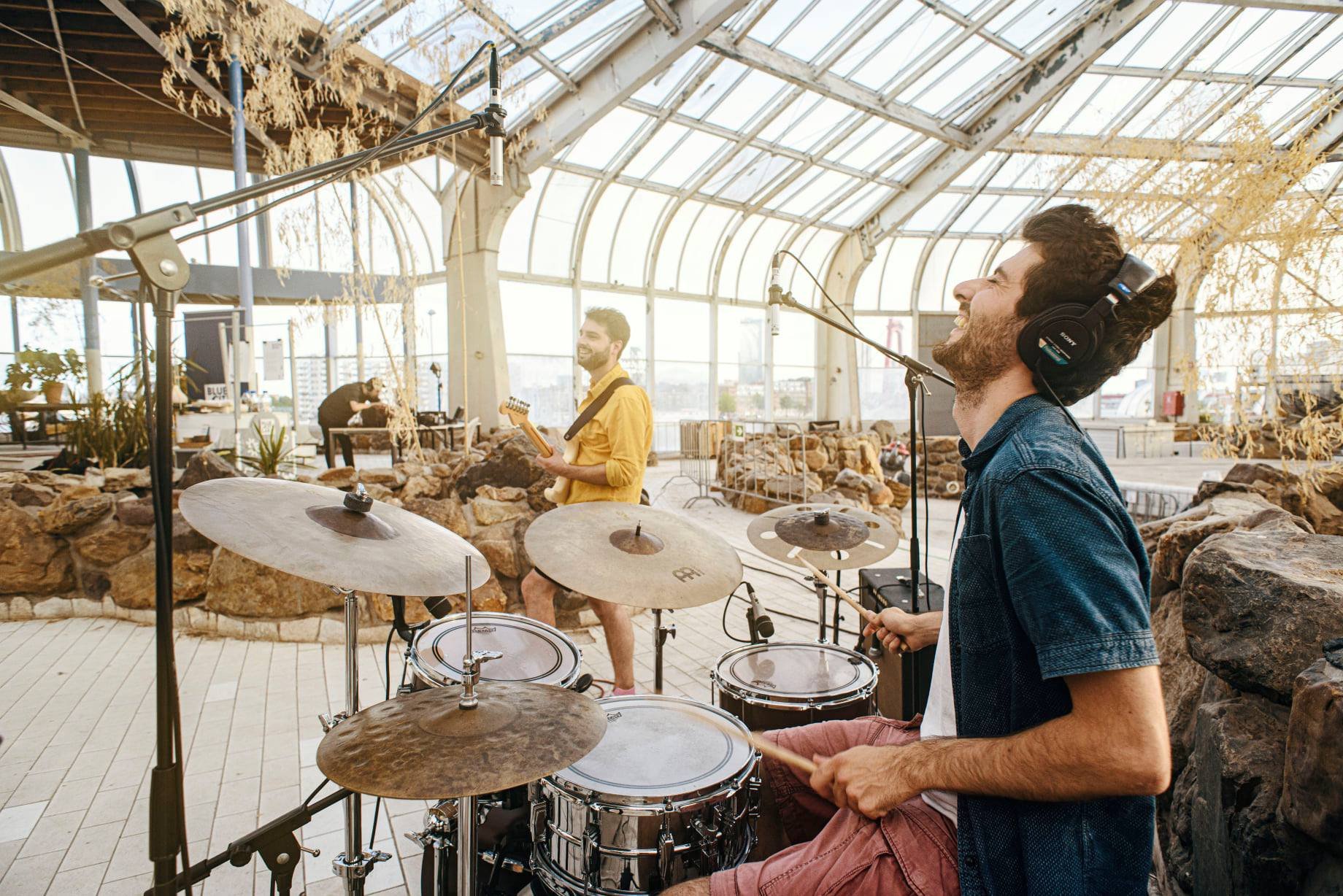 Lessons at your home
If you have a drum set, I can also come to your house! No drum set yet? I will help you to find one!