Welcome!
Hi, my name is Lucas and welcome to my profile! I am a musician from Argentina, with experience as a classical guitarist, arranger/orchestrator, composer, and teacher. I arrived in the Netherlands in November 2020 after receiving a scholarship for a Masters's Degree here in Tilburg.
If you'd like to read detailed information about me, I've written two short summaries. "Beginners (and parents of beginners!)" with some information about my teaching experience and approach, and "Intermediates and Advanced" in which I get into more detailed and technical information about my background and current projects. Regardless of your level, you may want to know that I have 10 years of experience teaching privately to students of many levels (from complete beginners to advanced students), and I also taught for a year and a half in a Higher Institute of Music.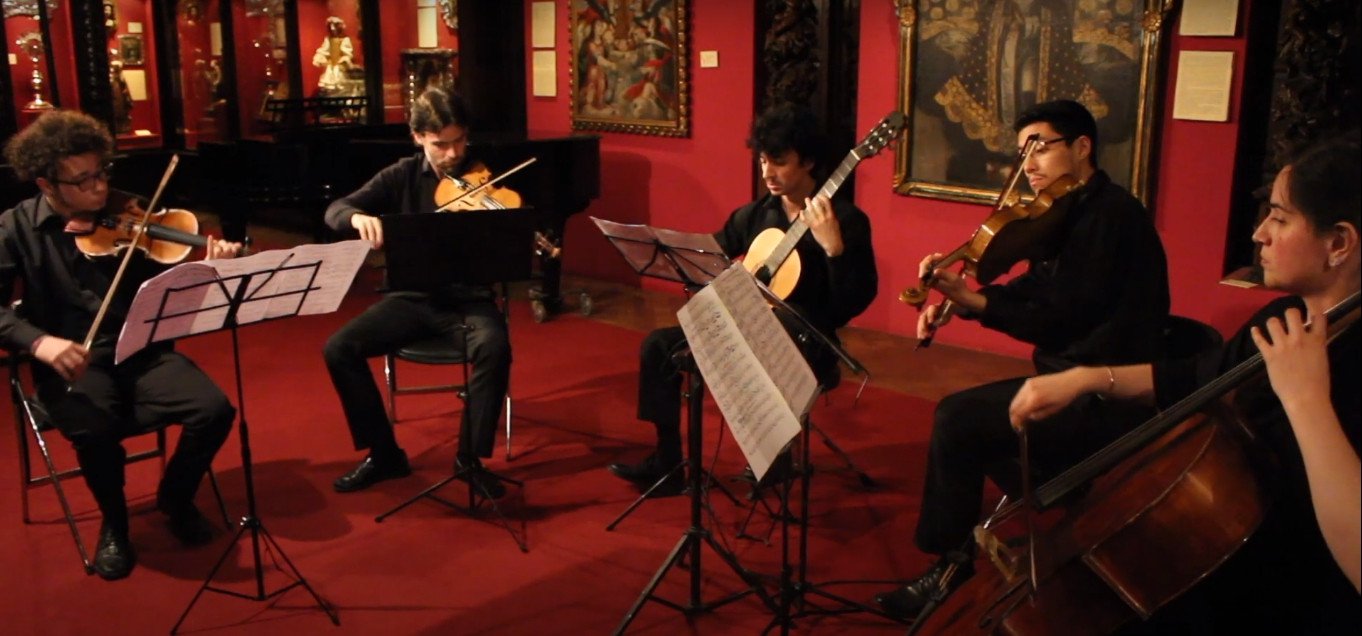 Beginners (and parents of beginners!)
If you're in this section, the most valuable information I can give you about my teaching is probably my experience working in the Higher Institute of Music. The same year that I graduated from Classical Guitar, I was invited by the authorities in the Institute to be in charge of a guitar class. My duties were to teach two groups of children who had to play a concert at the end of the year.
That year, the directors of the Institute told me the level of the performances were much higher than the previous ones. Of course, this was thanks not only to me as a teacher but to the children's effort. What I can say about me, is that I worked very hard to keep the children interested in learning and having fun. I was constantly bringing them music that they liked, making arrangements of often complicated songs that they wanted to play, but finding a way to make them simpler. This took countless hours that were not included in my payment, as it was work that I was doing from my home. But I always try my best in everything I do, and teaching is no exception!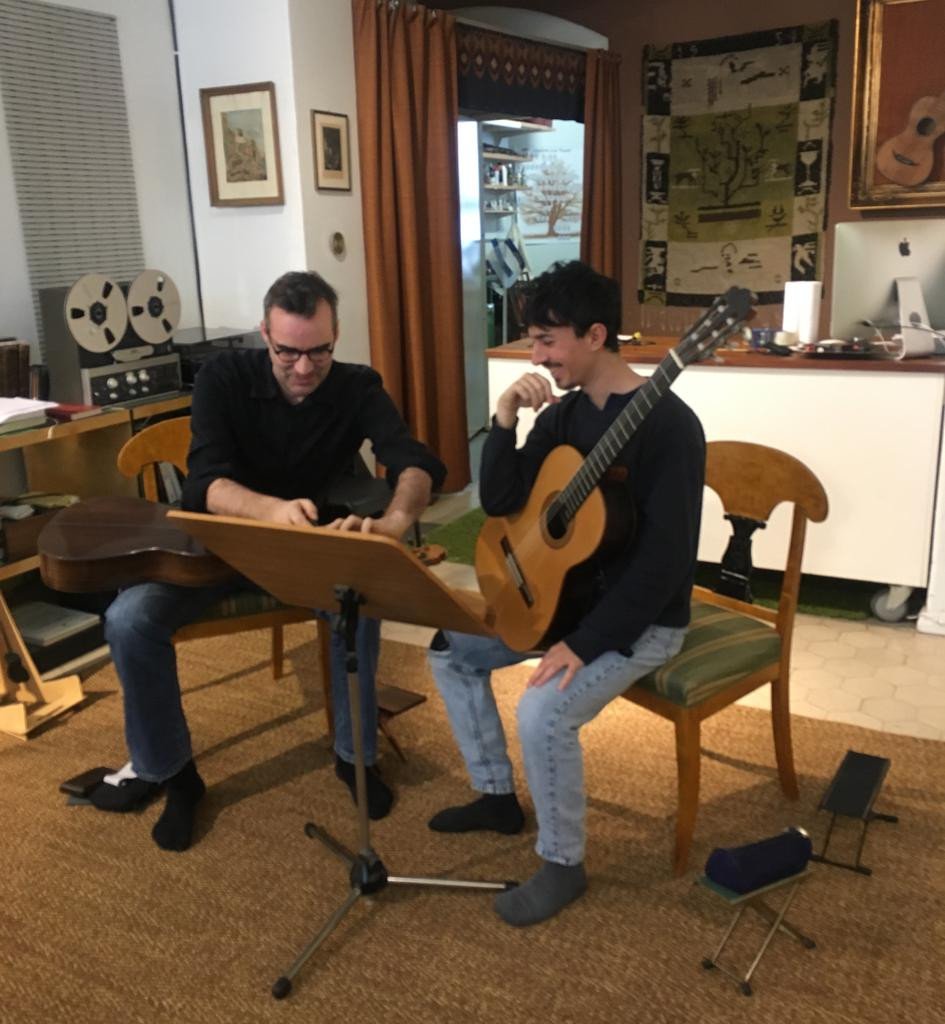 Enthousiast geworden?
Boek dan nu je proefles
Boek nu
Intermediates and Advanced
In Argentina, I studied two Licentiate degrees simultaneously, Classical Guitar and Composition, graduating from the first and completing 83,86% of the second, with a Grade Point Average of 9.37/10 and 9.31/10, respectively. Besides teaching, which I did privately and in a Higher Institute of Music, I worked as a composer and mainly as a performer. My main focus was on playing new music and premiering pieces (often dedicated to me!) from both Argentinian and non-Argentinian composers.
Since I arrived here, I have also had work as an arranger (my latest commission was for the Fresh from the Oven Festival in Eindhoven), and recently some composing projects came up in Helsinki as well, after I travelled there for concerts.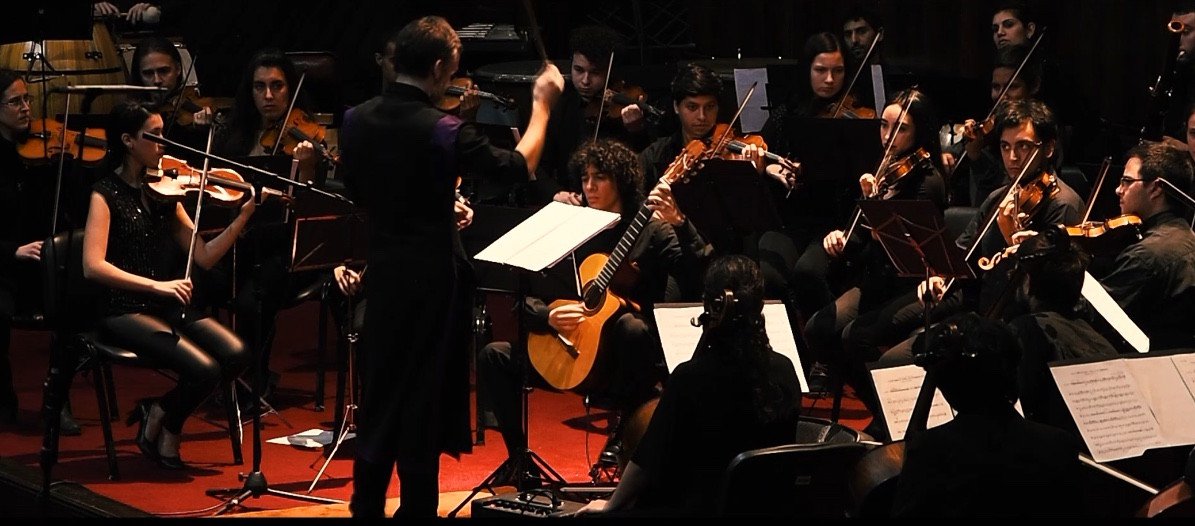 Guitar
For me, teaching guitar is all about making you reach goals while making the process interesting, fun, and healthy!
My goal is to find what makes you passionate about music and communicate ways to improve your playing based on that passion, regardless of your level. This way, you enjoy the process!
Beginner: I'll teach you what I know through the music that you find interesting. My duties won't end after the lesson is over, I'll still be working on getting/writing tabs or scores so that the materials that we use in our lessons are engaging to you.
Advanced: I can help you build interpretations on a wide range of music styles. My focus on contemporary music makes me be in touch with new musical languages all the time, expanding my musical thinking and, therefore, my guitar technique (which enables me to perform those ideas). I have knowledge of form, harmony, counterpoint, which applies to most music before the XXIst century. I have also taken multiple courses on Early Music, and I have worked playing Basso Continuo.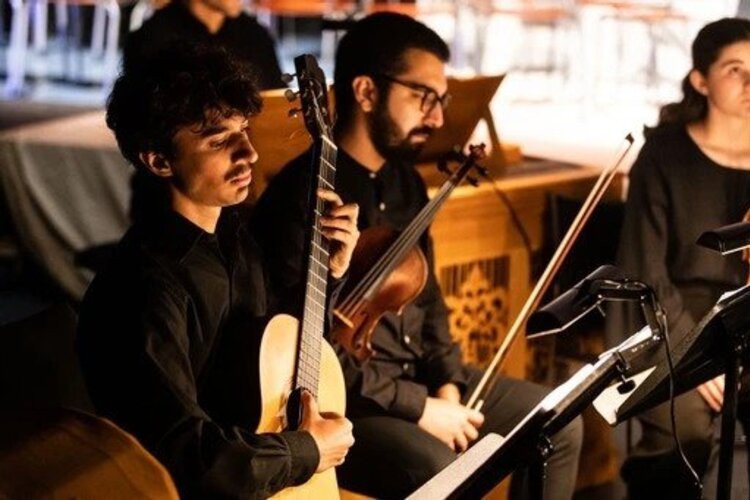 Music Theory
Music theory lessons are about learning what is going on in the music that we listen to. For this, you may want to learn to read music, although that is not always necessary if you're not interested.
Music is amazingly vast, so maybe you begin by understanding a pop song that you like: the rhythms of the drums, the melody of the voice, the chords on the guitar and how are they organized, or even the structure of the song.
But we can go as far as understanding post-tonal musical languages, such as Dodecaphonism or Messiaen's Modes of Limited transposition. Or analytical techniques such as Allen Forte's Pitch Class Sets. My final analysis for the university was on Brian Ferneyhoug's String Quartet No. 3!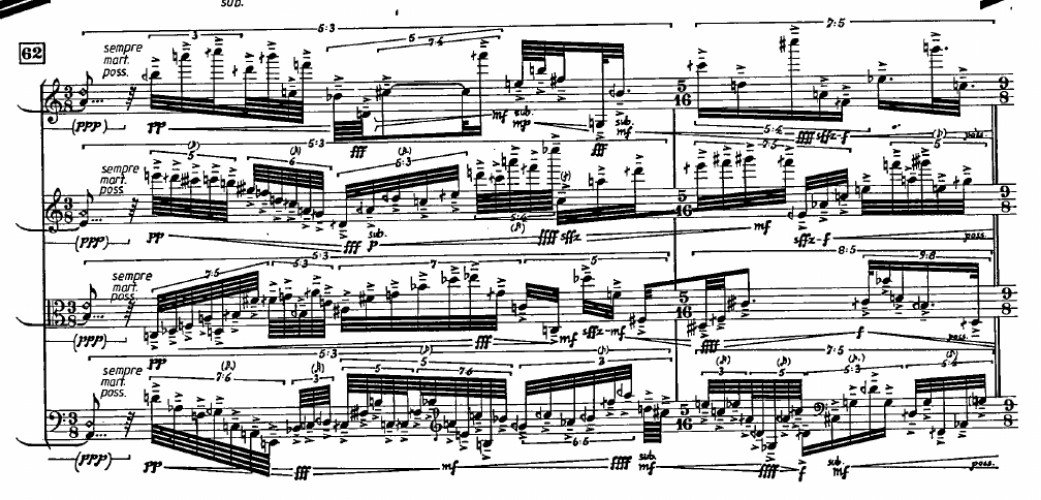 Composition-Orchestration/Arranging
Often for learning to compose music, we need knowledge of music theory, but the main difference is that in Composition there is a creative approach. We are going to create!
There are three goals in these lessons. Discover your own musical language. Learning tools to profit from the musical ideas that come from that language. Combining the two to get the student to develop their own tools and become a musician with an identity on their own.
Depending on the music you want to write, you may also need knowledge of instrumentation and orchestration. These two can also become the focus of our lessons, arranging/orchestrating existing music instead of creating a new one.