Introduction
My name is Janis and I am a musician, multi-instrumentalist, composer and, of course, teacher from Greece. My life has always been full of music, as I started with piano lessons when i was 9 years old and then I enrolled in the Music School of Thessaloniki, where I learned the saxophone, the guitar and the double bass and explored a lot of different musical paths. After the music school, I got my Bachelor's and Master's degree from the Aristotle University of Thessaloniki on Musicology and Music Education. My main instrument is the guitar, on which I have already been giving lessons for the past 10 years. My experience contains lessons with students from 5 to 50 years old, either in group or individual lessons, in private and in institutions. All these years of academic and practical teaching experience can guarantee an education process that will take care of students needs, preferences and requests. My method is always respectful and adaptive to my students' personality, with my goal always being for my students to learn and enjoy themselves at the same time!
Guitar Lessons (electric / acoustic)
Guitar lessons are my forte, I have a teaching experience of 10 years, in which I have acquired a variety of educational skills and methods. In my lessons I incorporate some elemental but much needed hints of theory to help put a context in the practical knowledge I provide. This practical knowledge may consist of a variety of things. From simply exploring the instrument, to creating a distinct sound, to working on technique, to building a repertoire, to improvising and "jamming", all accordingly to the students artistic orientation, I aim at building a global approach of the essence of the modern guitarist. For lessons at my location the students don't have to bring their own instrument, as they can use my own.
Enthousiast geworden?
Boek dan nu je proefles
Boek nu
Bass Guitar
I have been a bassist in a number of projects, which has given me insight to what the essence of playin the bass is and how, even if it is a cousin of the guitar, it is a whole world on it's own. In my bass lessons I explore the role of the bass in an ensemble, but also it's role as a solo instrument.  Theory, technique and sound are thoroughly discussed, but the focus point of these lessons is learning how to serve the bassist's role as both a harmonic and also a rhythmical pillar of a modern band. For lessons on my location students will need to bring their own instrument.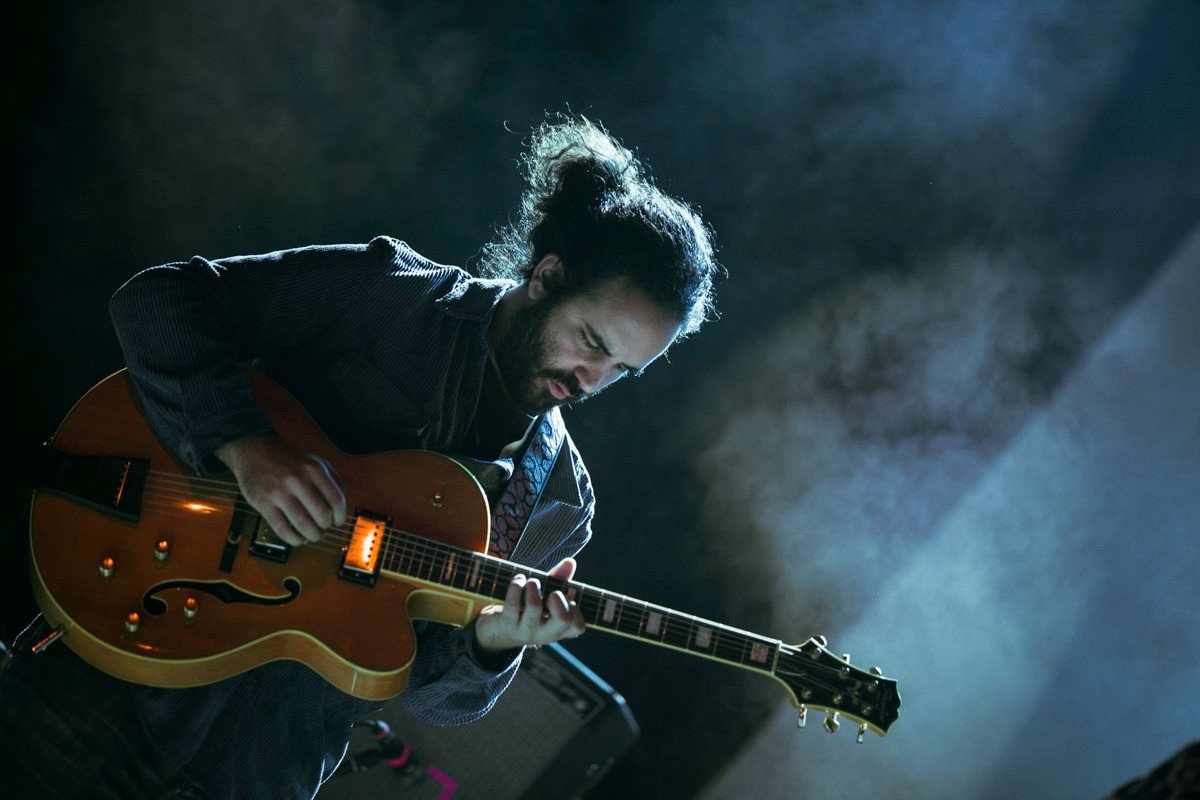 Ukulele
The guitar's younger brother, the ukulele is an instrument that is easy to get accustomed to and can be very fun to play! I am here to help students learn their favourite songs and also help them navigate through different chords and rhythms, in such a way that they will learn how to learn or compose songs themselves! For lessons in my location students will have to bring their own instrument