Introductie
Mijn naam is Gaby van Helsdingen. Ik woon in Hollandsche Rading met mijn man en drie kinderen. Ik ben in 1997 afgestudeerd aan het Sweelinck Conservatorium in Amsterdam in jazz zang en improvisatie. Mijn hart ligt echter meer bij pop, soul en gospel. Ik heb twee CD's gemaakt met samen met mijn man die pianist is. Ik heb heel veel ervaring met het geven van  zanglessen in allerlei vormen; privé, workshops, theater, en koren. Ik heb les gegeven aan de musical academie van Lucia Marthas en aan het Conservatorium van Utrecht heb ik combolessen gegeven. Momenteel dirigeer ik mijn eigen gospelkoor in Bussum, na 13 jaar werkzaam te zijn geweest als muziekdocent op een mavo/havo/vwo scholengemeenschap in Hilversum.
Ik luister graag naar zangers en zangeressen als Chaka Khan, Whitney Houston, Nancy Wilson, Donny Hathaway en /Michael McDonald.  Zangers met  soul en power!
Onlangs heb ik level I en II van Estill Voice Training afgerond. De technische kennis die ik daar heb opgedaan gebruik ik in mijn lessen. Het is een heel duidelijke methode om je stem goed te leren kennen.
Zangles
Voor het nemen van zangles bij mij heb je geen ervaring nodig, wel goede motivatie. Iedereen kan goed met zijn/ haar stem leren omgaan, maar je moet er wel tijd in stoppen. De onderliggende methode die ik voor mijn zangtechnieklessen gebruik is EVT. Verder werken we in de les aan een stuk naar jouw keuze. Ik kan je uiteraard helpen bij het kiezen van een muziekstuk dat geschikt is voor jouw stem en niveau. Ik begeleid de stukken aan de piano, of we werken met een instrumentale versie van jouw stuk. Als je les neemt bij mij zul je veel leren over hoe je je stem kunt gebruiken en wat wat je er allemaal mee kan en zul je merken dat je goed vooruit gaat. Ik streef naar een ontspannen, maar geconcentreerde sfeer in mijn lessen.
—-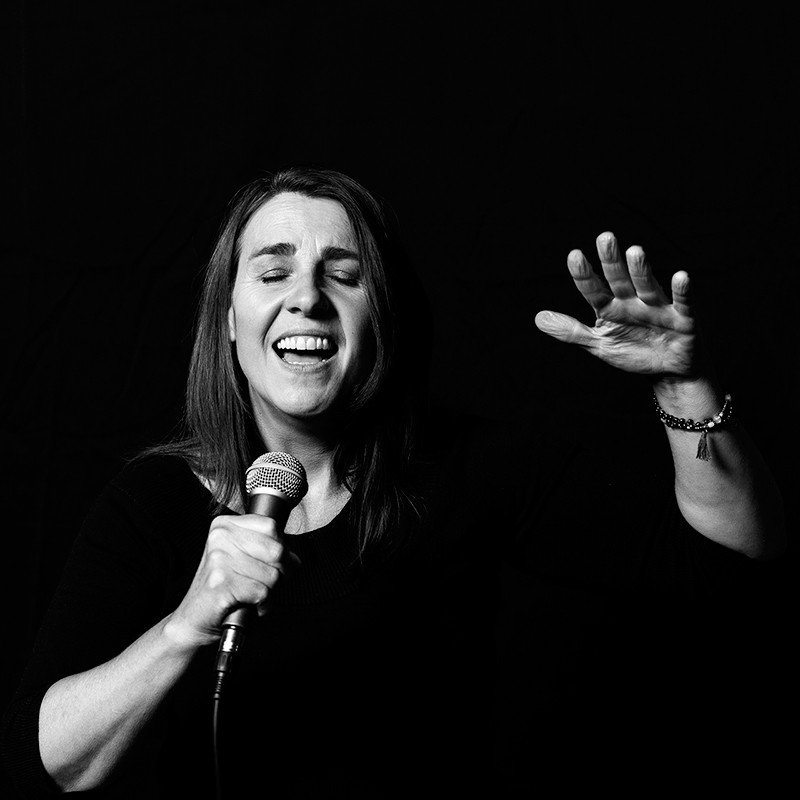 Enthousiast geworden?
Boek dan nu je proefles
Boek nu
Introduction
My name is Gaby van Helsdingen. I live in Hollandsche Rading with my husband and three children. I graduated in 1997 from the Sweelinck Conservatory in Amsterdam in jazz singing and improvisation. However, my heart is more with pop, soul and gospel. I made two CDs with my husband who is a pianist. I have a lot of experience with giving singing lessons in all kinds of forms; private, workshops, theatre, and choirs. I have taught at the musical academy of Lucia Marthas and at the Conservatory of Utrecht I have given combo lessons. I currently conduct my own gospel choir in Bussum, after having worked for 13 years as a music teacher at a mavo/havo/vwo school in Hilversum.
I like to listen to singers like Chaka Khan, Whitney Houston, Nancy Wilson, Donny Hathaway and Michael McDonald.  Singers with soul and power!
Recently I completed levels I and II of Estill Voice Training. I use the technical knowledge I gained there in my lessons. It is a very clear method to get to know your voice well.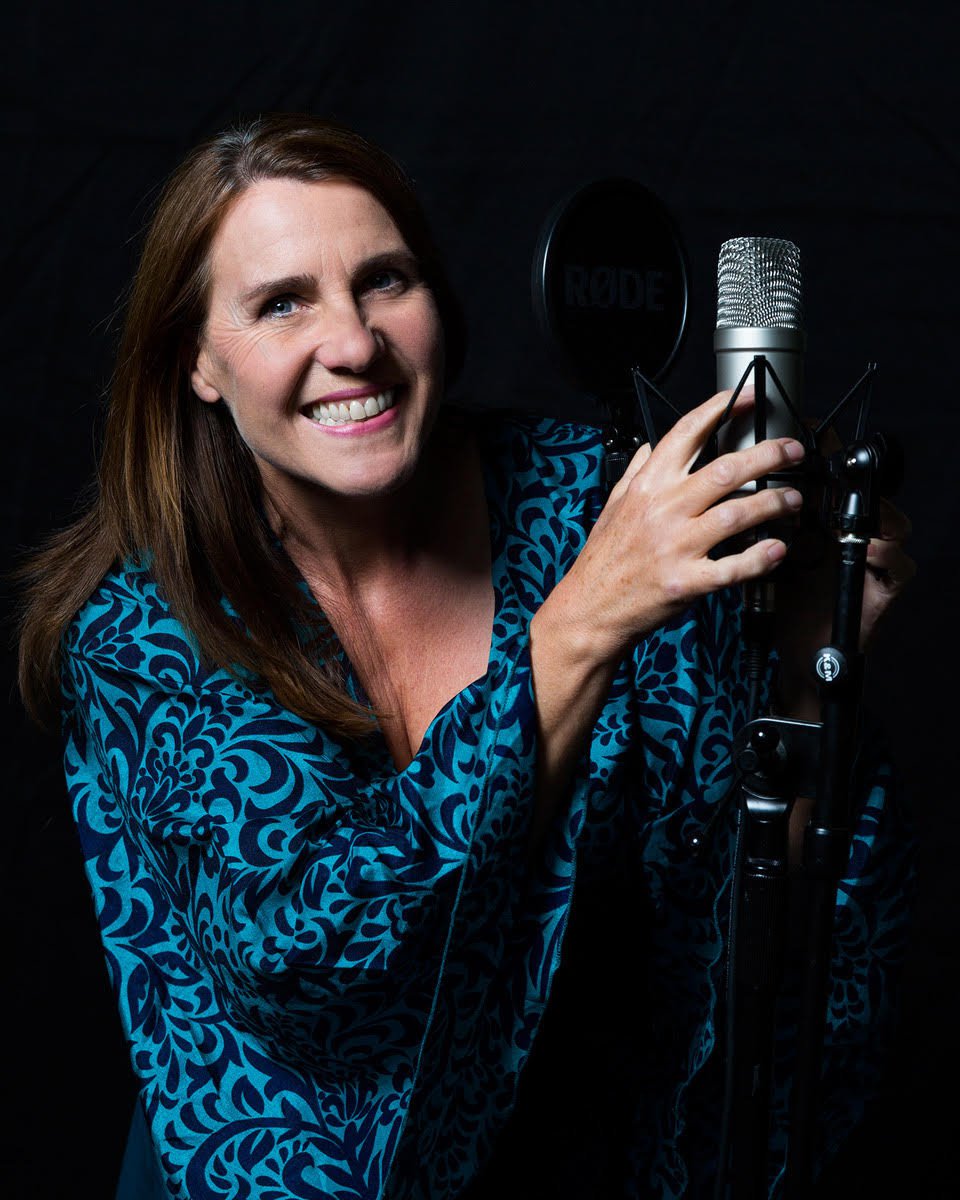 Vocal lessons
To take singing lessons with me you do not need any experience, but you do need good motivation. Everyone can learn to deal with his / her voice well, but you have to put time into it. The underlying method I use for my singing technique lessons is EVT. Furthermore, we work on a piece of your choice. I can of course help you choose a piece of music that is suitable for your voice and level. I accompany the pieces at the piano, or we work with an instrumental version of your piece. If you take lessons with me you will learn a lot about how to use your voice and what you can do with it and you will find that you are progressing well. I strive for a relaxed, but concentrated atmosphere in my classes.