Momenteel hanteer ik een wachtlijst, ik neem tijdelijk geen nieuwe leerlingen aan. Stuur een mail voor informatie.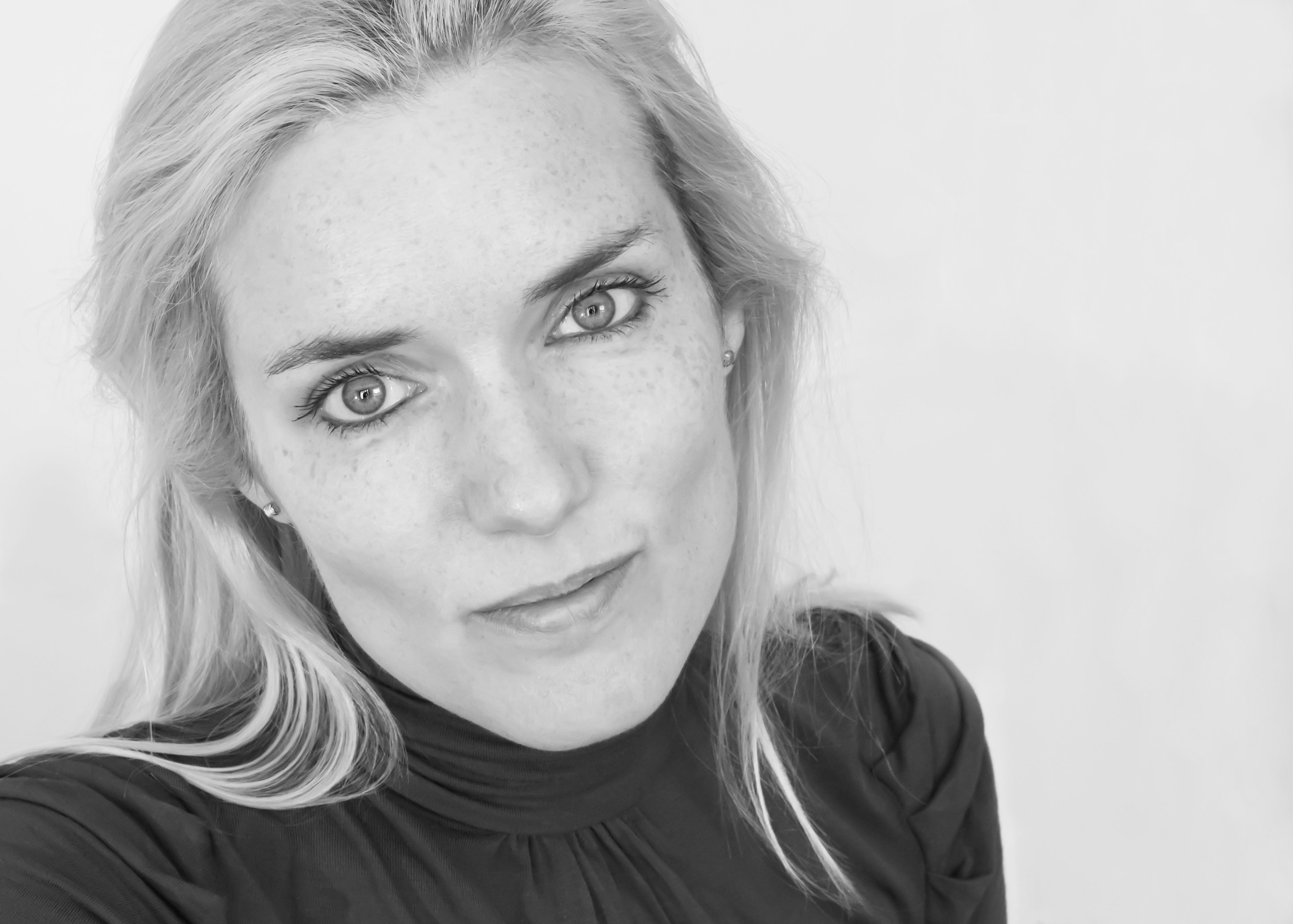 Enthousiast geworden?
Boek dan nu je proefles
Boek nu
Introductie
Als kind hield ik al veel van muziek en van zingen in het bijzonder. Op mijn 14e ging ik bij het schoolkoor, en ik mocht toen al af en toe een solootje zingen, dat vond ik geweldig! Op mijn 15e ben ik begonnen met zanglessen bij Marjanne Kweksilber. Ik leerde de klassieke techniek van haar, maar bij schooloptredens zong ik ook weleens jazz- of popsongs. Na één van deze optredens heb ik besloten dat ik helemaal voor het zingen wilde gaan en dat ik zangeres wilde worden. Dat is ook gelukt! Ik ging aan het conservatorium studeren. Ik behaalde mijn bachelordiploma klassieke zang aan het Rotterdams Conservatorium (Codarts) in 2005 en mijn Masterdiploma Vocal Performance aan de Royal Academy of Music in Londen (UK) in 2010. Na het afronden van mijn bachelor ben ik meteen bij een muziekschool gaan werken, en ik ben daarna nooit meer opgehouden met lesgeven. Ik had hiernaast een rijk podiumleven dat ik steeds meer heb uitgebouwd, maar ik ben het altijd fantastisch blijven vinden om anderen hun stem en de mogelijkheden daarvan te laten ontdekken en ervaren. Vrij kort na mijn terugkeer in Nederland kreeg ik een hele mooie kans: in 2011/2012 ben ik als zangcoach verbonden geweest aan het TV-programma De tiende van Tijl. Vanwege mijn klassieke achtergrond gevraagd om voor dit programma bekende Nederlandse artiesten te coachen bij de performance van een klassiek lied of opera-aria. Ik coachte onder andere Karin Bloemen, Ellen ten Damme, Jamai, Sara Kroos, Paul de Leeuw en Lieke van Lexmond. Dit heeft destijds tot een leuke en waardevolle uitwisseling geleid tussen Karin Bloemen en mij.
Ik heb dus een klassieke opleiding gehad, maar later heb ik me ook verdiept in andere stijlen, zoals pop, jazz en musical. Omdat er veel vraag is naar zangles in andere stijlen dan klassiek, heb ik bijscholingscursussen gevolgd bij Cordula Klein Goldewijk op het gebied van Complete Vocal Technique (CVT). In 2017 volgde ik bij haar de Basis CVT Zang cursus en de cursus Tools for Teachers – Pedagogiek & Zangtechniek.
Bij het lesgeven pas ik me aan aan de individuele wensen van elke leerling. Iedereen is anders en vergt daarom een eigen aanpak. Voorop staat het plezier beleven aan het zingen! Dit bereiken we samen door het ontwikkelen van een gezonde techniek, podiumpresentatie en daardoor het opbouwen van zelfvertrouwen. Vaak kun je veel meer dan je denkt! Ik heb een klassieke opleiding gehad dus dat is mijn specialisme, maar ook voor het zingen in andere stijlen zoals o.a. pop en musical ben je bij mij van harte welkom. Niveau of leeftijd maken voor mij niet uit. Ik geef les aan totale beginners, maar begeleid ook zangers bij het voorbereiden van audities of toelatingsexamens voor vakopleidingen.
Zang
Voor het aanleren van een klassieke zangtechniek kun je bij mij terecht. Ik heb een bachelor- en masterdiploma in klassieke zang en 16 jaar podiumervaring. Ik kan je helpen met het aanleren van een goede ademtechniek/ademsteun, het egaliseren van je stem (de 'stembreuk'), het kiezen van het juiste repertoire, het optimaal leren gebruiken van je natuurlijke klankkast, ontspanning van het mond- en keelgebied, twang, podiumpresentatie en nog veel meer. Ervaring is niet per se nodig, open staan om te leren wel! Het is handig als je noten kunt lezen, maar het is geen absolute vereiste. Voor een proefles mag je een song, lied of aria voorbereiden die je graag zou willen zingen, maar het hoeft niet.
Zangtechniek voor beginners
Speciaal voor absolute beginners die graag willen leren zingen maar het nog erg spannend vinden heb ik een korte cursus 'zangtechniek voor beginners' ontwikkeld. In deze cursus van 5 à 6 lessen leg ik je de grondbeginselen van de zangtechniek uit. Je hoeft dus nog niets te kunnen, en in je groepje ga je gelijk op mt de medecursisten. Je hoeft niet in je eentje te zingen maar je leert gezellig samen met anderen en je kunt ervaringen uitwisselen. Voor de eerste les hoef je niets voor te bereiden, ik neem je bij de hand door het cursusmateriaal heen. De groepsgrootte is maximaal 5 en minimaal 2 deelnemers.
——
Introduction
As a child I already loved music, and singing in particular. When I was 14 I joined the school choir, and I was allowed to sing a solo now and then, I loved that! When I was 15 I started taking singing lessons with Marjanne Kweksilber. I learned the classical technique from her, but I also sometimes sang jazz or pop songs at school performances. After one of these performances I decided that I wanted to really go for singing and I wanted to become a professional singer. And so I did! I went to study voice at the conservatory. I obtained my bachelor's degree in classical singing at the Rotterdam Conservatory (Codarts) in 2005 and my master's degree in Vocal Performance at the Royal Academy of Music in London (UK) in 2010. After completing my bachelor's degree, I immediately started working at a music school, and I never stopped teaching after that. I was building a career as a performer, but next to this I have always found it fantastic to keep helping others discover and experience their voice and all its possibilities. Shortly after my return to the Netherlands, I got a very nice opportunity: in 2011/2012 I was associated with the TV program De tiende van Tijl as a singing coach. Because of my classical background, I was asked to coach well-known Dutch artists for this program in performing a classical song or opera aria on the show. I coached Karin Bloemen, Ellen ten Damme, Jamai, Sara Kroos, Paul de Leeuw and Lieke van Lexmond, among others. This has led to a wonderful and valuable exchange between Karin Bloemen and me.
So I had a classical education, but later I also delved into other styles, such as pop, jazz and musical. Because there is a great demand for singing lessons in styles other than classical, I have followed additional training courses with Cordula Klein Goldewijk in the field of Complete Vocal Technique (CVT). In 2017 I followed the Basic CVT Singing course and the Tools for Teachers – Pedagogy & Singing Technique course with her.
When teaching, I adapt to the individual needs of each student. Everyone is different and therefore requires their own approach. First and foremost, I want my students to enjoy singing! We achieve this together by developing a healthy technique, a solid stage presence and thereby building self-confidence. Often you are capable of a lot more than you think! I have had a classical education, so that is my specialty, but I can also help you to learn to sing in other styles, such as pop and musical. Level or age doesn't matter to me. I teach total beginners, but also guide singers who are preparing for auditions or entrance exams for conservatoire or music college.
Singing lessons
You can contact me for learning a classical singing technique. I have a bachelor's and master's degree in classical singing and 16 years of experience in performing on stage. I can help you learn a good breathing technique/breath support, equalize your voice (the 'vocal break'), choose the right repertoire, learn to optimally use your natural resonance, twang, relax the vocal tract, how to build a solid stage presence and much more. Experience is not necessary, but being open to learn is! It is helpful if you can read music, but it is not an absolute requirement. For a trial lesson you can prepare a song or aria that you would like to sing, but you don't have to.
Singing technique course for beginners
Especially for absolute beginners who would like to learn to sing but find it a bit scary, I have developed a short course 'singing technique for beginners'. In this course of 5 to 6 lessons I will explain the basics of singing technique step by step. You don't need any prior experience, and in your group you learn together with your fellow students. You don't have to sing alone, but you sing together with the group, and you can exchange experiences with each other. You don't have to prepare anything for the first lesson, I will take you by the hand and lead you through the course material. The group size is a maximum of 5 and a minimum of 2 participants.