Introductie
I started playing music when I was a child, studying classical piano with my grandmother, and I have always sung since I was very young. For me music is about getting in touch with the inner part of me, so it was natural to grow up always having it in my life. I started taking classical singing lessons when I was a teenager and, after graduating in Music at the University, I studied Jazz Vocals and Jazz Composition at the Conservatory of Livorno (Istituto Superiori di Studi Musicali Pietro Mascagni). I have being teaching for six years, both to children and adults. The most important thing I hope to pass on to my students is to enjoy making music, have fun with it and let the music help them to build a healthy relationship with themselves. But music also requires skills, so it's important to develop them through exercises and specific training.
I usually perform with jazz groups, singing both other's music and mine.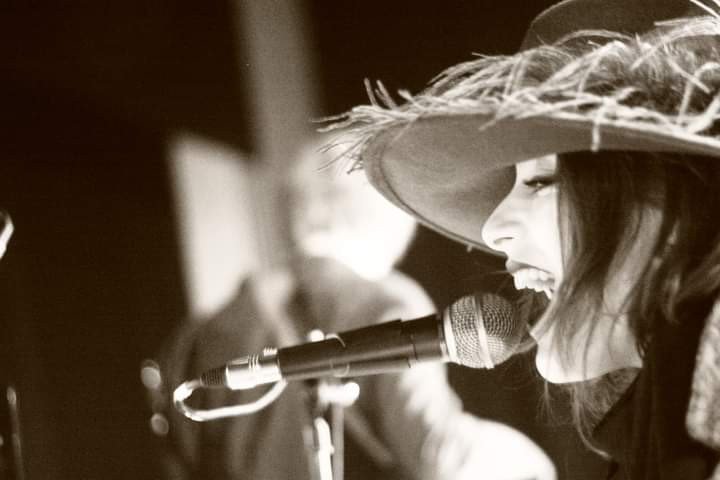 Zangles
My singing lessons are completely based on the student: on his/her skills, desires and needs. I usually split the lessons in two parts. The first part is usually dedicated to vocal technique, which is important to develop in order to not damage the voice and vocal tract. Great importance is given to breathing and body proprioception. The second part of the lesson is dedicated to the study of songs and repertoire, decided both by the student and by me. This part is designed to let the student have fun, but also to try to develop his/her musicality, apply what we studied in the first part of the lesson to actual singing and expand the student's repertoire. No prior experience is required. I have experience working both with children and adults, amateurs and professionals, so the lessons will be really targeted to the specific needs of the students.
Enthousiast geworden?
Boek dan nu je proefles
Boek nu
Muziektheorie
Music is based on mathematical rules which depend on acoustical factors. We will study these rules, trying to understand them both theoretically and by ear, listening to some examples. I've taught music theory to both amateurs and students at Music High Schools and Conservatories. Depending on the student's desires, it's also possible to study how to compose a song.