Introduction
Hello everyone,I'm Fay, a Drummer/ Composer based in Utrecht, currently a student at HKU Jazz and Pop Conservatory. I started playing music at the age of 4, since then I have played in various bands and festivals, but also recordings. Main styles that I play now: Ethnic Jazz, Funk, Fusion, pop with electronics.
During the previous years I have been working on Teaching drums,-music with a 'guilt free' approach, using various techniques (ex. alexander technique) to relax the muscles, avoid injuries and control stage fright. So if your goal is to express yourself through music and feel better about your playing, here is the place to be!
Education
Experimental High School of AthensMunicipal Conservatory of Nea Ionia: Classical Piano, Drums, Classical HarmonyHKU Conservatorium, Jazz and Pop department, third  yearClassical Harmony diplomaAlexander Technique Courses and seminars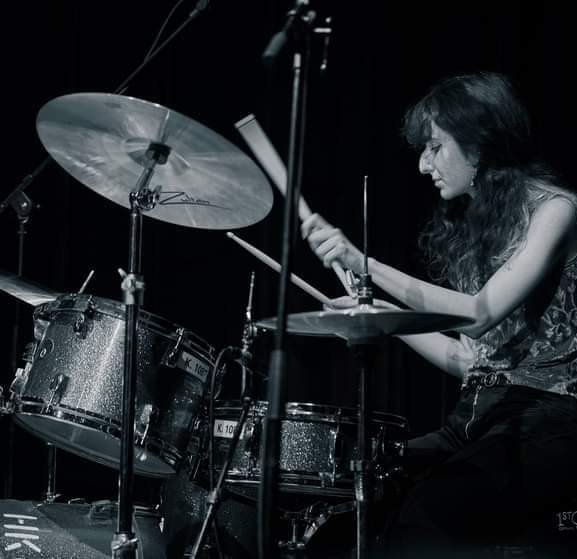 Enthousiast geworden?
Boek dan nu je proefles
Boek nu
Drum lessons
The lessons are designed according to your goals and repertoire, so feel free to join the lessons regardless of your age/level/music genre! During the class, we're going to work towards the things you'd like to achieve, but also the ability to play with others and improvise! Having followed many Alexander Technique programs, I find it very important to develop some basic techniques to avoid injuries during playing and studying, but also share some tips for stage fright and stress while performing!