Introduction
[Muziek is de taal van de "soul"! Wil je iets zeggen? Kom dan eens langs en we gaan aan die taal werken!]
Hi, singing bees!
My name is Diana and I come from Bulgaria. I started with music when I was 5 years old, first with singing in children's choir and then with studying classical violin. In my teenage years I took the final decision to focus on my music future as vocalist, which led me to The National Music Academy in Sofia, Bulgaria where I studied mainly Pop Music. In the years after my first Bachelor I've gained experience performing in different countries around the world. During that time I got intrigued by Jazz Music and I started to explore the classical jazz standard repertoire. A little bit after that I wanted to dig in deeper in that music and develop myself further as a musician, which brought me to The Netherlands. The experience and knowledge I've gained during my study here and all the great teachers both local and guest ones inspired me to start arranging and composing my own music.
I made part of different projects and also led my own band. I always thought that the most natural thing for a professional is to be able to pass on their knowledge to others. That's how I started teaching. I enjoy the most, during the time with my students, when I see I can solve obstacles and help them achieve their goal.
Vocal lessons
I have a long experience teaching vocals both in Bulgaria and in The Netherlands. In my teaching I focus on technique which is the primary tool for a healthy voice. Next to that I work with my students on phrasing, interpretation and improvisation. In my teaching I apply Speech Level Technique methods, but also the knowledge that I have personally gained as a performing singer.
In our trial lesson I would be happy to hear a song from you and then to discuss all about singing.
Enthousiast geworden?
Boek dan nu je proefles
Boek nu
Piano lessons
In order to make my music I use as a tool my knowledge of playing the piano. I have studied playing the instrument in all my former education, which included both basics of Classical and Jazz piano. I use it primarily for reharmonisation, chordal accompaniment and composing.
If you would like to learn how to play the basics on the piano, let me know and we can work on that.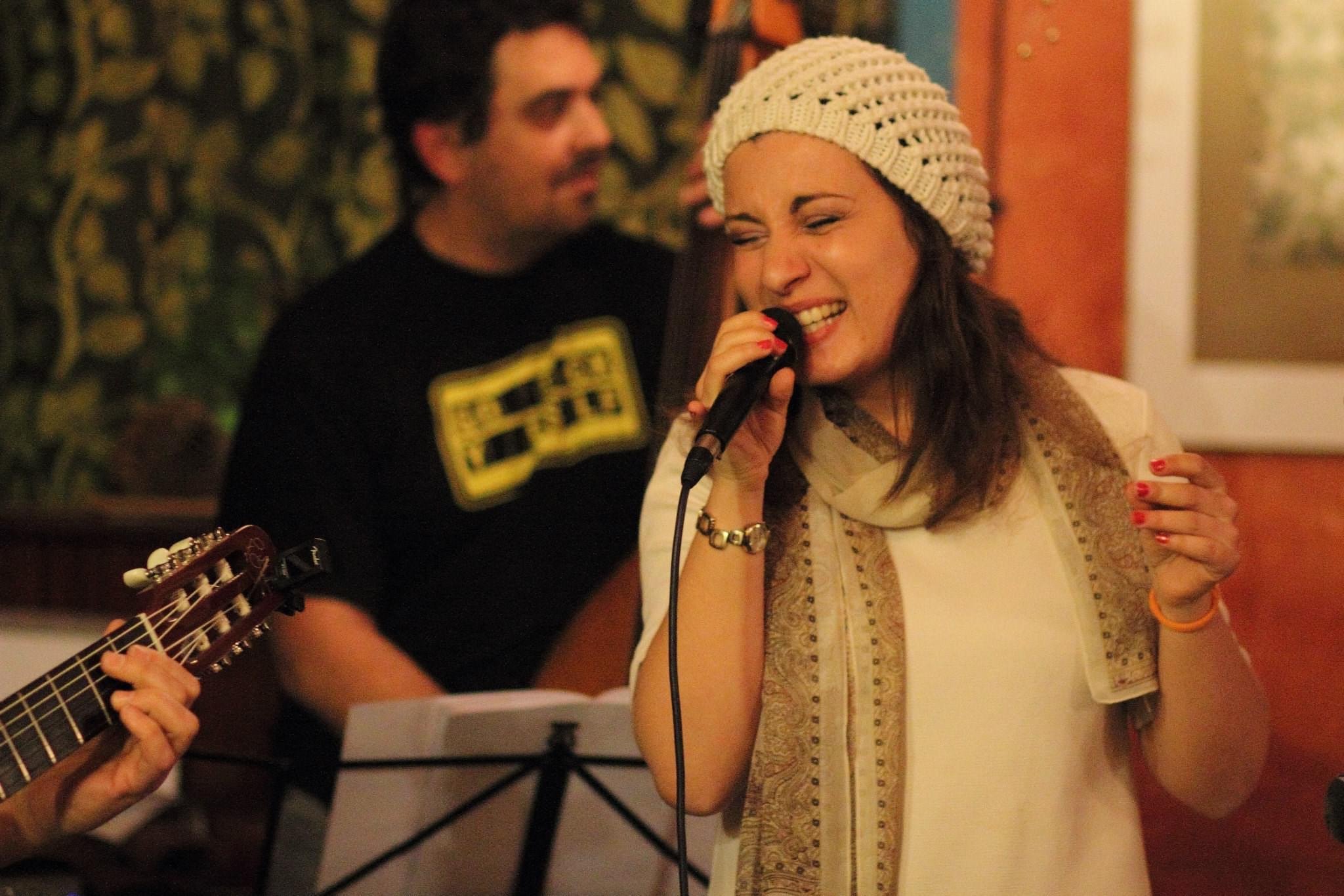 Music theory
I am also proficient in music theory and solfége, so if that interest you, you're welcome to ask me about it.