Introductie
Hallo bassisten (en ook gitaristen),
Mijn naam is Daniel Lottersberger. Ik heb in 2009 mijn bachelor Jazz contrabas afgerond aan het koninklijk Conservatorium in Den Haag – waar ik sinds 2014 lesgeef als gastdocent. Daarvoor studeerde ik aan't Kaernter Landeskonservatorium (contrabas Jazz) en elektrische bas aan de muziekuniversitijt Wenen.
Vanaf begin aan vond ik het lesgeven heel erg leuk en ik heb daar al een aantal jaren (25 jaar) ervaring mee opgedaan.
"Wat moet ik oefenen om beter te worden en om mijn doelen te bereiken!?" In al die jaren van studeren, voorbereiden en spelen van concerten in veel verschillende stijlen, kreeg ik te maken met deze problemen: waar begin ik mee, hoe, voor hoelang, waarom … enzovoort. Ik had het geluk om met geweldige leraren te mogen studeren, die me leerden hoe ik de weinige tijd die ik over had (naast werken en gezin ..) op een effectieve manier kon besteden.
Basgitaarles
Dus als je altijd al wilde leren slappen, Jaco's funky licks wilde uitzoeken, Fly's (Chili Peppers) hippe baslijnen spelen, of vraag je je af hoe je een prachtige walking-line kunt creëren op een van je favoriete Jazz-standaards, of altijd al een solo wilde kunnen spelen wanneer je jou buurt was, laat het me dan weten.
Mijn lessen zijn gebaseerd op jouw wensen, gebaseerd op jouw doelen, gevoed met mijn kennis van het oplossen van problemen, die op weg naar jouw optreden kunnen opduiken!
Enthousiast geworden?
Boek dan nu je proefles
Boek nu
Ik speelde met:
Wojtek Justyna Tree … oh !!? Jonas Brøg Tiga – Latin/Jazz/Funk
Eerder heb ik ook gespeeld met:
• DE JAMAL THOMAS BAND. (Jamal Thomas staat bekend als de drummer van MACEO PARKER, SOS Band). • Bag Of Bones • Elco Jongkind Trio • John Tarifa • Lee Harper • Soo Cho
De lessen worden gegeven in het NEDERLANDS, ENGELS of DUITS.
Introduction
Hi Bassplayers
My name is Daniel Lottersberger.I was born and grew up in Tirol, Austria.
In 2009 I finished my Bachelor on the Jazz double bass at the Royal Conservatory in The Hague where i'm teaching as a guest-teacher since 2012. Before moving to the Netherlands I was studying Jazz double bass (Artist diploma&teaching diploma) at the Carinthian Landeskonservatorium and electric bass at the Music University in Vienna.Teaching the bass, contra and electric, always was part of me and I gained quite some years of experience in that. In my youth i learned to play several traditional folk instruments such as Zither, Hackbrett and Euphonium.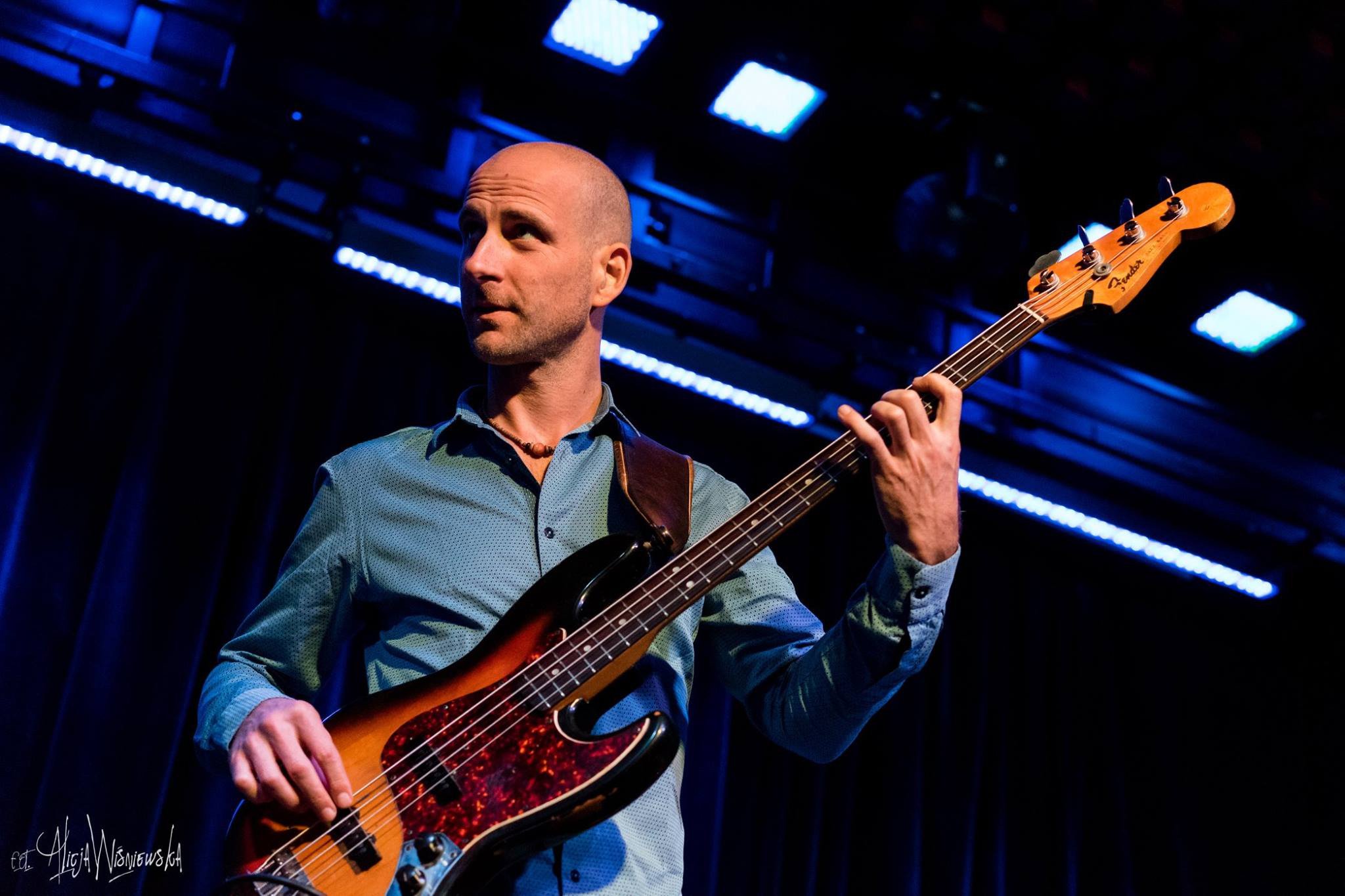 Electric- and Doublebass lessons
"What should I practice in order to become better and reach my goals!?"
In all these years of studying, preparing and playing concerts in many different styles, I faced many of these problems of where to start my exercises, with what, how, for how long and so on..I was lucky to be studying with great teachers, who taught me how to spend the little time that's left (besides work and family..), in an effective way.
My lessons are based on your wishes, based on your goals nurtured with my knowledge of solving problems, which might pop up on the way to your performance!Level: Beginners to advanced from Rock to Jazz
Lessons are held in DUTCH, ENGLISH or GERMAN