Introductie
Mijn naam is Camilla Alfieri. Zoals velen ben ik al zingend opgegroeid. Vanaf 2008 ben ik actief in verschillende bands met verschillende stijlen. In 2012 ben ik begonnen aan mijn studie Jazz & Pop Zang op het Conservatorium van Utrecht (HKU). Jazz is een grote liefde van mij, maar wilde ook blijven werken en groeien in de wereld van cover en sessiebands. Daarnaast hou ik heel erg van muziek schrijven, dit is een grote uitlaatklep voor mij. Daarbij laat ik me door zoveel mogelijk artiesten inspireren, van José James tot aan Nick Drake en Beyoncé. Zo heb ik voor mijn eindexamen in 2016 een EP geschreven voor de band MAELAND. Na het afstuderen heb ik mee mogen doen met de theatertour voor Theater van het Sentiment, speel ik veel met mijn duo Late Night Serenade, werk ik met verschillende coverbands, spreek ik reclames in en geef ik muziekles.
Zeker het afgelopen jaar is gebleken dat muziek een enorme uitlaatklep is. Het is een plezier die ik graag aan mijn leerlingen doorgeef. Door middel van de liedjes die jij leuk vindt, kan ik je helpen om het beste uit jezelf te halen en uit je instrument. Techniek is belangrijk en daar besteed ik veel aandacht aan. Daarnaast is het element van plezier ook onmisbaar! Of je nu als hobby wilt zingen, of toch een droom hebt om naar het conservatorium te gaan: We kijken wat bij jou past om dat te verwezenlijken!
Ik kijk uit om jullie te ontvangen in de les!
Zangles
Sinds 2013 geef ik zangles aan iedereen van verschillende leeftijden. Dit valt vooral onder de genres jazz en pop, maar mocht je een specifieke vraag hebben over rock of musical, kijk ik daar ook graag met je naar. Ik ben werkzaam geweest bij verschillende muziekscholen en geef nu ook les in mijn eigen studio. Ik werk met lessen op maat. Ik kijk naar wat jij wilt leren en wat jouw stem nodig heeft om optimaal te kunnen functioneren. Daarbij kan ik gebruik maken technieken zoals CVT en EVTS. Ik werk niet alleen aan techniek. We kijken ook naar performance en tekstbeleving en mocht je dat willen: het opnemen van jouw liedje! Wat je wens ook is, we kijken naar wat jou leuk lijkt en wat jij nodig hebt!
Enthousiast geworden?
Boek dan nu je proefles
Boek nu
Pianoles
Wil jij jezelf graag begeleiden op de piano, maar weet je niet zo goed hoe? Of zou je toch graag noten willen lezen? Ik kan je helpen om de basistechnieken van het pianospelen onder de knie te krijgen. Daarbij werk ik uit verschillende lesmethodes (o.a. Alfred's Piano) en met de liedjes waar je graag naar luistert. Ik help je met het uitzoeken van de liedjes en ik kan je leren hoe je het zelf kan uitzoeken op de piano!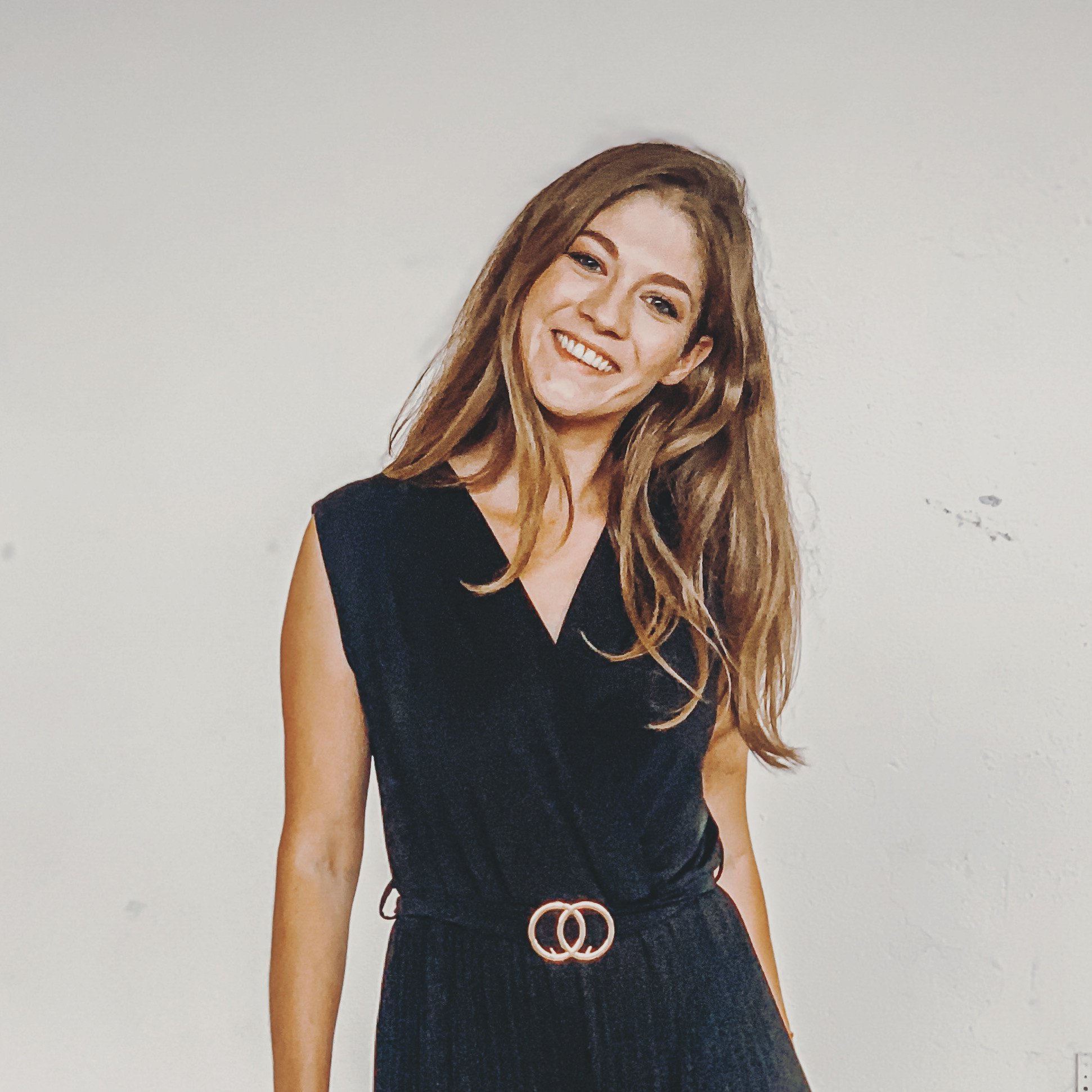 Theorie en Solfège (auditievoorbereiding)
Stel je voor: Je wilt graag auditie doen voor het conservatorium, maar je weet nog niet zoveel over muziektheorie. Je kan dingen goed horen, maar hoe noem je die noten en akkoorden? Je hebt toch een bepaald niveau van kennis nodig voordat je klaar bent voor een studie muziek. Daarbij kan ik je helpen. We gaan samen alle nodige onderwerpen doornemen (theorie, maar ook gaan we jouw gehoor oefenen), zodat jij goed beslagen ten ijs bent tijdens jouw auditie! Ook doen we auditie training. Ik maak oefenexamens zodat we kunnen bijhouden hoeveel je hebt geleerd.
——
Introduction
My name is Camilla Alfieri. As many others, I grew up singing and never stopped. Since 2008, I've been playing in several bands with different genres. I started my studies vocals Jazz & Pop at the Conservatory of Utrecht in 2012. Jazz is one of my great passions, but I also wanted to continue to work and grow as a singer in the world of cover and session bands. I also love to write my own music. While writing I like to be inspired by a lot of different artist, like José James and Nick Drake, but also Beyoncé. For my final exam I wrote an EP for my band MAELAND. After graduation, I've performed in a theater tour, I play a lot with my duo Late Night Serenade, I work with several coverbands, work as a voice-over artist and I teach.
Music is essential in life, that is what I've learned this last year. I will help you thrive through the songs that you like. Technique is also important and is something I like to focus on, but the element of fun is even more important! Wether you like to sing as a hobby, or you want to study music at the conservatory, we will what works for you to make that happen!
Singing lessons
I've been a vocal coach since 2013. No matter how old you are, there is always a way to learn how to use your voice. I usually teach in the Jazz and popular music genre, but if you have a question about a rock song or a musical song, I'd be happy to help you. I've been teaching at several music schools and now I have my very own music studio. I don't work according one method: I often use the CVT and EVTS technique, but I like to see what you need to sing at your best! Also performance and the understanding of the lyrics is very important. We can also work on how to record a song! Whatever you want to learn or need to sing your heart out, we can do it during the lessons!
Piano lessons
Alway wanted to accompany yourself or others on the piano? Want to know what all those notes and chords mean and how to play them? I can help you to learn the beginning techniques on the piano. I work with different methodes (like Alfred's piano) and the songs that you like to play. I will help you transcribing the songs, so you can practice at home. In the end, you will be able to do it all by yourself!
Music theory and solfege (audition training)
Just imagine: you want to audition for a study at the conservatory, but you have no experience or knowledge about the theory behind it. And you hear everything properly, but how are those notes and chords called? I will help you with everything you need to know to be successful at your audition. We will also practice how to do the exams. This way, every time you'll see how much you've learned, and you can do your audition with confidence!