About me
Hi everyone! I am Andrea Leone, welcome to my profile!
I am a saxophone player from Italy that fell in love with that brass tube around 22 years ago. I was listening to The Dark Side Of the Moon (Pink Floyd), Enrico Rava, Jan Garbarek, John Coltrane and I was questioning myself what's this? How can it sound so beautiful? What kind of magic is this? All questions that are still without an answer nowadays, I am still looking for them after so many years. That's probably why I still love doing what I am doing, the mystery is still unsolved!
I hope to transmit to my student the passion for music and for playing I have. Start a path where we will look for some answers to your and my questions. Meanwhile having a lot of fun, because playing an instrument is first of all about playing indeed, who is not enjoy doing it?!
Your age is not a problem to me, from 2009 when I started teaching I had students of almost any age from 6 to over 60 years old. It's always a good moment for playing some music! I have some years of experience in teaching and tons of material, I have worked for 6 years in a public middle school in Italy as a music teacher and since 2009 I taught saxophone both in private schools and privately.
Saxophone Lessons
As I said it has been some years that I am playing this instrument. My story starts with the Alto, mostly because it had the right size for my hands by that time, and its weight wasn't breaking my neck!  Until 19 years old I have played mostly classical music, in many different ensembles, from duos with piano to orchestras, from saxophone quartets to marching bands. In 2009 as soon as I finished my studies at the Conservatory of Bologna and I got my Master's degree I switched to tenor and started digging into jazz music. I got the jazz saxophone Bachelor's degree at the Conservatory of La Spezia, I have studied for two years at Codarts and this coming September I am starting the Master's program in jazz saxophone at Codarts. During all these years I have experienced every kind of western music, I think, both good and bad haha!
I give lessons to every level of students, from those who have never touched a saxophone before to those who want to prepare for an audition at the conservatory or want to investigate some particular improvisation technique. I have to admit my big love is the world of improvised music, but of course, I like every kind of music…unless it's good! So I will be very happy to follow your taste and play with you any kind of music you love from classical to techno!
You can choose whatever kind of saxophone you like the most, I can teach you all of them, from Sopranino to Sub-Contrabass… actually I have never played these two, the first has a very very high pitch the second is a way too big 🙂  If you are a beginner I always suggest to start either with alto or with tenor, then you will notice that as soon you know how to play one you can switch to any of them quite easily, the fingering in all the saxophones stays the same, unbelievable right? Adolphe Sax was quite a smart guy!
I don't have any loan instruments for the trial lesson at the moment. But I will be happy to let you try my horn, of course with a different mouthpiece than mine.
I am looking forward to meeting you at the trial lesson!
P.S. If you want to buy your first saxophone I really recommend asking for a suggestion from a saxophone player, I will be happy to help you to get a good (and cheap) instrument for beginners even before the trial lesson if you want!
Enthousiast geworden?
Boek dan nu je proefles
Boek nu
Improvisation Technique
This course is open to any player who is interested in improvisation, no matter which instrument you are playing. It is dedicated especially to those of you who know already the basics of your instrument, I would say at least 1 year of practice on your instrument is needed to start this course.
We will investigate together the huge world of improvisation, following your interest we will apply improvisation to any kind of music you want. There is improvisation in Pop music, Classical music, of course in Jazz music, Latin music, Electronic music, etc. Let's say that being able to improvise could help you a lot in playing any genre.
Also in this class the most important thing is having fun, and improvising I can promise you it is a lot of fun! Depending on your level, during the lessons we will talk about what is improvisation, how much of it is really improvised, how to solo in any song or piece of music, how to play by ear, how to recognize chords, play melodies by heart, how to transcribe your favorite solos. After some time you will be able to play over any song even the one you don't know, just following your ears and your taste! You would say "It's magic!" Well, yes, a combination of love, dedication, discipline and hard work very often creates something magical!
For the more advanced of you we will go deep into harmony, chords, tritone substitution, modal interchanges, flat-9, flat-13, sharp-11, voice leading, triads pair, odd meters, super-imposition and much more nerdy stuff and how to make music out of them.
Music Theory
I am classical music trained and I have many years of academic years on my shoulders, so if you need some help in music theory such as Solfege, Rhytmic training, Ear training, Harmony (both in classical and jazz way) I can definitely help you. I will share with you some helpful tricks and tips. And remember, even music theory could be fun!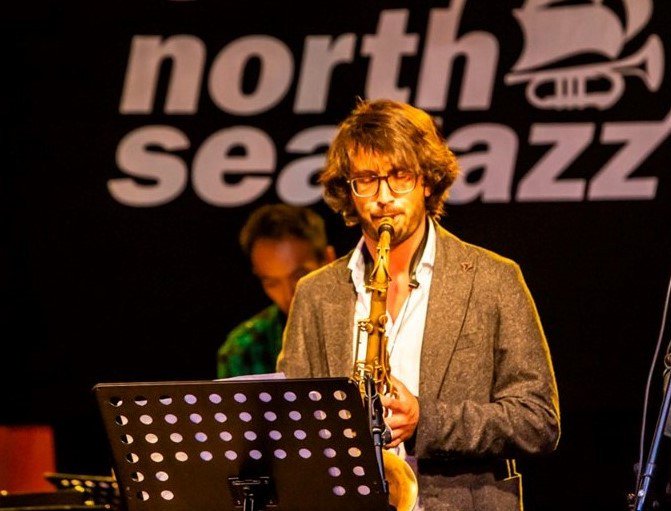 Clarinet
I started playing bass clarinet some years ago, what a beautiful instrument isn't it? I can teach you the rudiments such as how to blow into it, fingerings, and how to deal with mouthpieces and reeds. Who is more interested in improvisation see the previous section "Improvisation Technique".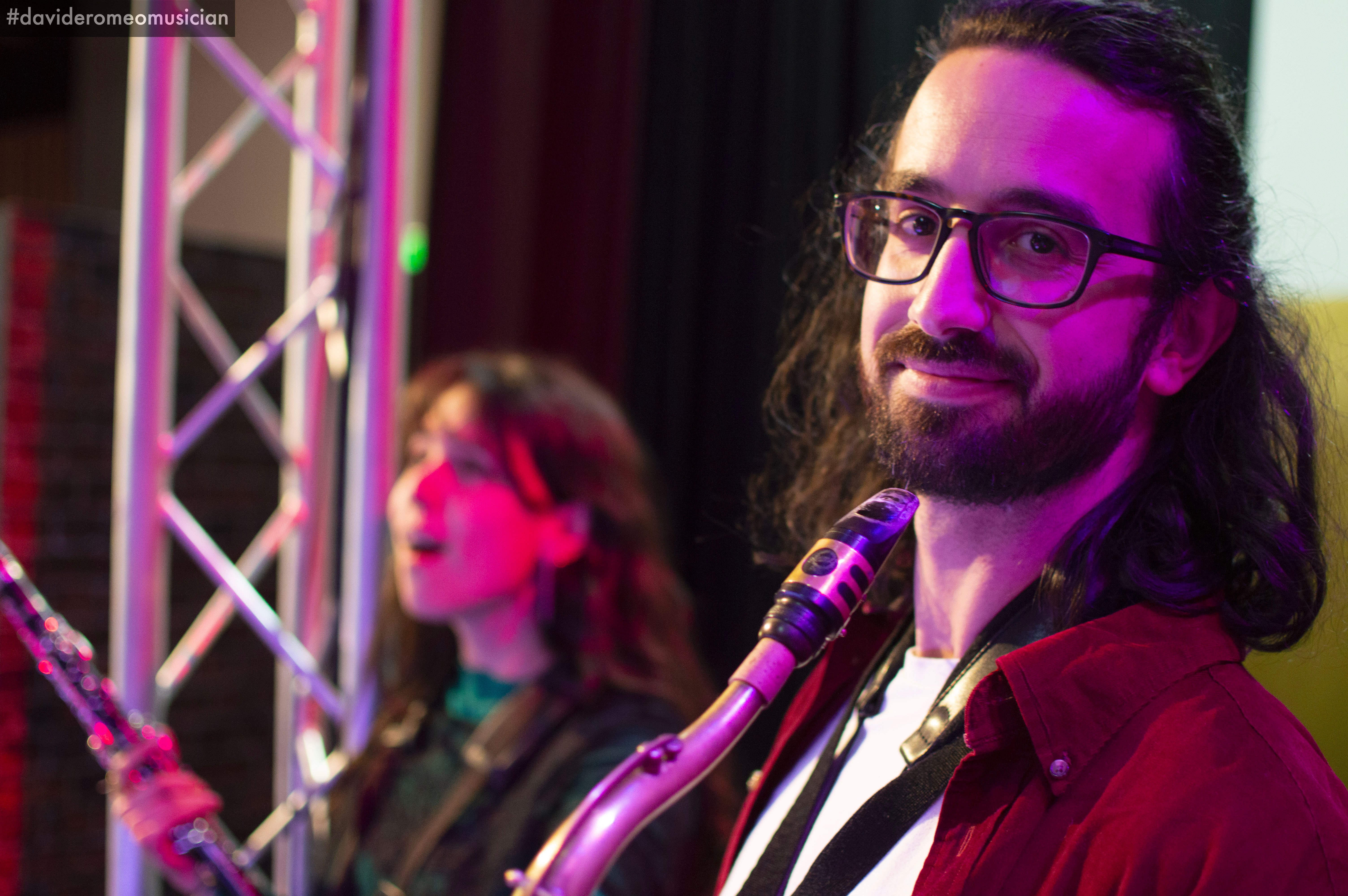 Piano
Do you have a piano at home but you have no idea how to play it? are you a singer and you would like to comp yourself on the piano? These are some of the things I can teach you. The basic technique about how to use your fingers over all those keys without risking of knot your fingers, how to play simple melodies and classical music compositions with two hands, how to play your favorite songs with the melody on your right hand and the chords on your left, easy chord progressions, nice chord voicing and how to connect nicely one chord after each other.