Introduction
My name is Theo De Blasis, born in Sao Paulo, Brazil. I started with music exploring freely musical instruments like the guitar the drum and the piano, as a teenager, the guitar was my main instrument, and I listened to different sorts of music, from rock to brazilian folk music, to jazz and classical music. Brazil has a very rich musical tradition and that carried me throughout my first studies in which I discovered ear training and fell in love for music as a language, without prejudice of style. I took that to my bachelor in guitar, and further on I developed my master studies in composition Rotterdam.
I see music as a language that can be understood and spoken, and I focus a lot on personal joy and expression with the repertoire chosen in combination with the student, and a lot of improvisational skills (the subject of my masters), that I believe helps to develop that joy and comunication with music. Depending on the interest of the student, we carry on with in depht studies such as repertoire and technique.
Guitar for beginners:
In this course we start learning the basics of guitar, for any age spectrum, for students interested in playing instrumental guitar and also accompanying and singing. I have been teaching young kids and begginer adults for more than 10 years already, and I approach the process in a personalized way, by focusing on the songs the student likes most together with important repertoire pieces that have pedagogical value for each case.
Classical/Brazilian guitar
This course is focused on the nylon string guitar, in a personalized way the student can choose to learn classical or brazilian repertoire and technique. I was a student of Paulo Martelli (classical guitar) and Ulisses rocha (brazilian/jazz), and a lot of brazilian pieces are already part of the classical guitar repertoire, that is why I combine both of them in this course, in accordance with the interest of the student. We work technique and repertoire for classical music, sonority and posture, anatomy, music reading and interpretation, velocity and independance of the parts. In the brazilian course we learn repertoire, harmony, chord scales, technique, rhythmic patterns for the right hand and improvisation. Composition on the instrument is also a subject that can be worke in the lessons.
Electric guitar – Jazz/Rock
In this course the main instrument is the electric guitar, that can be approached both with picking and fingerstyle. For students more inclined to rock, pop, and jazz on the instrument. We will study sonority, technique, repertoire, harmony, chord/scales, improvisation and composition, is the student is interested.
Composition
For students that want to write their own music, find their own voice and originality. In this course we learn all the subjects of music combined, analysys of repertoire pieces, instrumentation and orchestration for any line up tha suits the student, form and morfology, the narrative quality of music, how to make a plan for writing music, development of musical material and how to use it, how to use improvisation to generate musical material.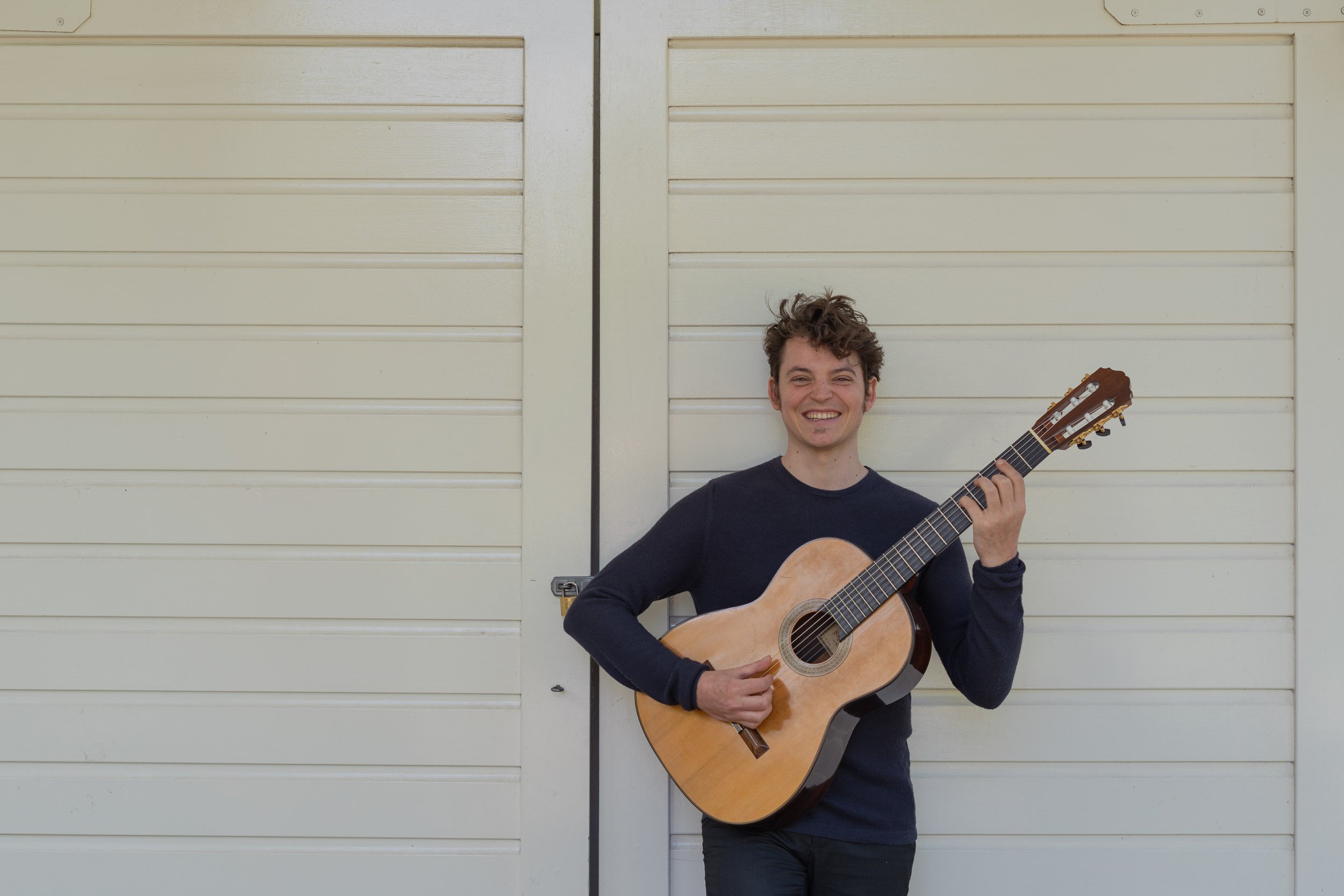 Advanced harmony – Chord/scale
For students with a background on the subject, this lesson is meant to increase and diversify the approach to harmony and the use of chords and scales as a source for improvisation, composition and arrangement, with analisys, excercises and the ways jazz and classical composers use harmonic materials.