Introductie
I fell in love with music, seeing Green Day on TV as a kid. Since then I've moved around the world from my home in New York, played shows as a teenager in Shanghai before setting in The Hague where after attending university I established my band "Daytime Lingerie". Since then I've played at Paradiso in Amsterdam, and locally at Paard in the Hague. 
Growing up, music was a refuge, and a love. I was lucky to have a few very influential teachers that changed my life, and I would like to be that for the next generation. The way I teach has emerged out of my own experience and struggles, resultantly I can provide students with the "cheat codes" and most efficient means of practice so that they can become awesome musicians, and songwriters. 
I started playing piano at 4 years old, and played everyday with the promise that if I practiced enough my parents would let me play guitar. At 8 years old I started playing guitar, I'll always remember my first blue squier bullet strat and that initial struggle with simply fretting chords. At 14 I started playing in bands and gigging, it was around this time that my progress increased exponentially. There's no substitute to playing with others, which is why my approach to teaching includes a lot of jamming with my students and pushing them to explore melodic ideas and write their own songs.
After graduating from Leiden University College in 2016, I attended the Abbey Road Institute for music production before then using my knowledge to launch a band and help others with theirs.  
Gitaarles
The most important part of my guitar method is keeping students engaged and having fun so that they're inspired to practice. This means an approach to the lesson that prioritizes the students' goals while simultaneously building them into a versatile musician. Learning chords and scales are great, but I believe in always contextualizing the fundamentals in the form of songs. 
My lessons are informed by my own experience of what has worked best for me, and I'm happy to constantly adapt to the students goals while pushing them to be better. I am also able to help the student with any recording ideas and development of musical ideas so that they can make their own "demos" and get on their own way with writing and releasing music.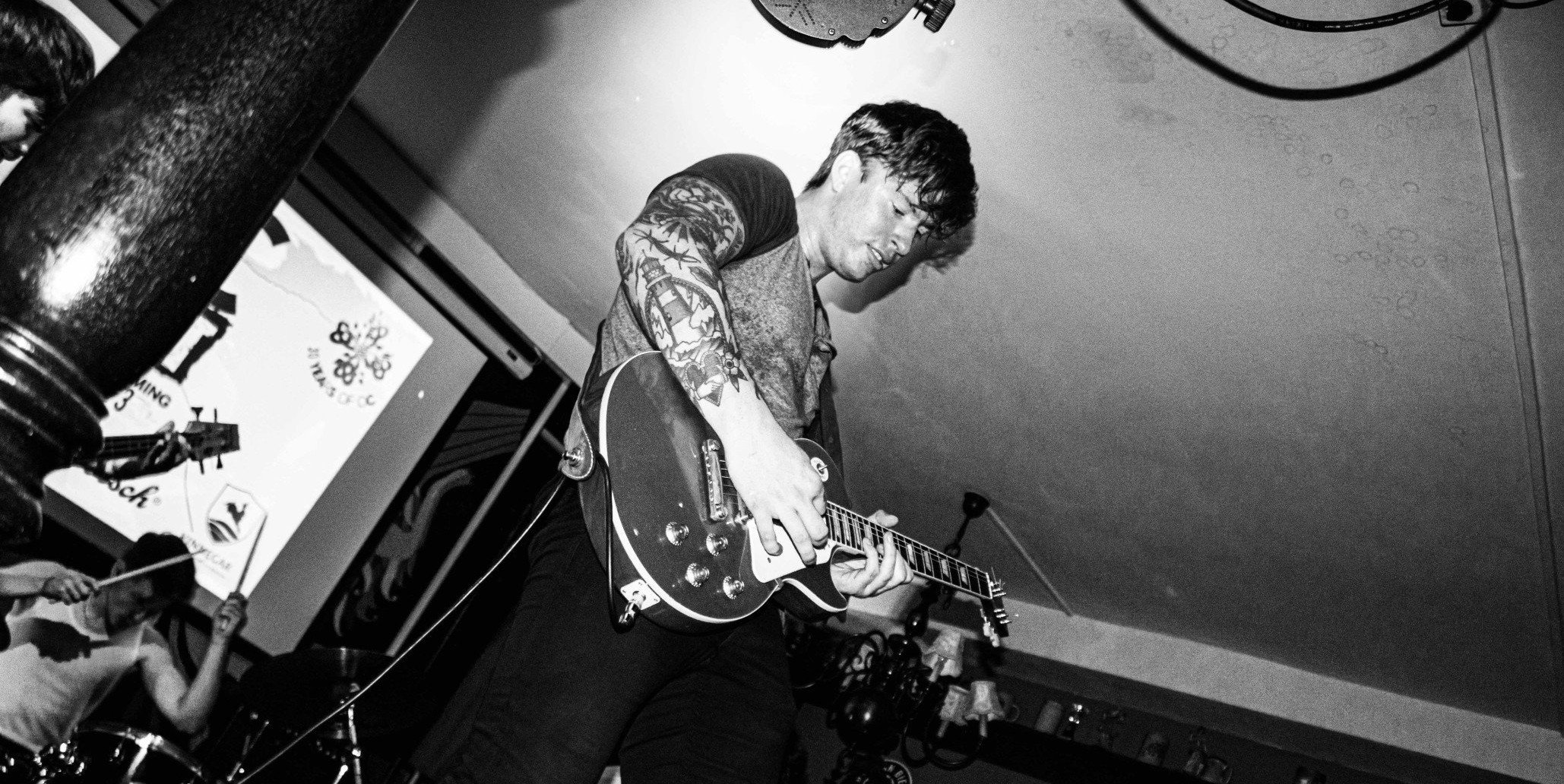 Enthousiast geworden?
Boek dan nu je proefles
Boek nu
Basgitaarles
Bass players are the backbone of the rhythm section, their instrument is a clever mix of drums and guitar, so rhythm is everything. I have extensive experience tracking bass in a studio setting. And that yellow bass I'm holding originally belonged to Sting from The Police.