Introductie
Hallo, I am a cellist and performer in Rotterdam. I have been studying music my whole life and have been a cellist for more than ten years. I have the greatest passion in teaching. I have played in professional orchestras, competed in professional competitions and studied in different conservatories on my different levels of education. I have been taught by many different teachers from various styles and cultures. I have been learning from masters and now I want to show you what they have given me.
Can't wait to meet you and play!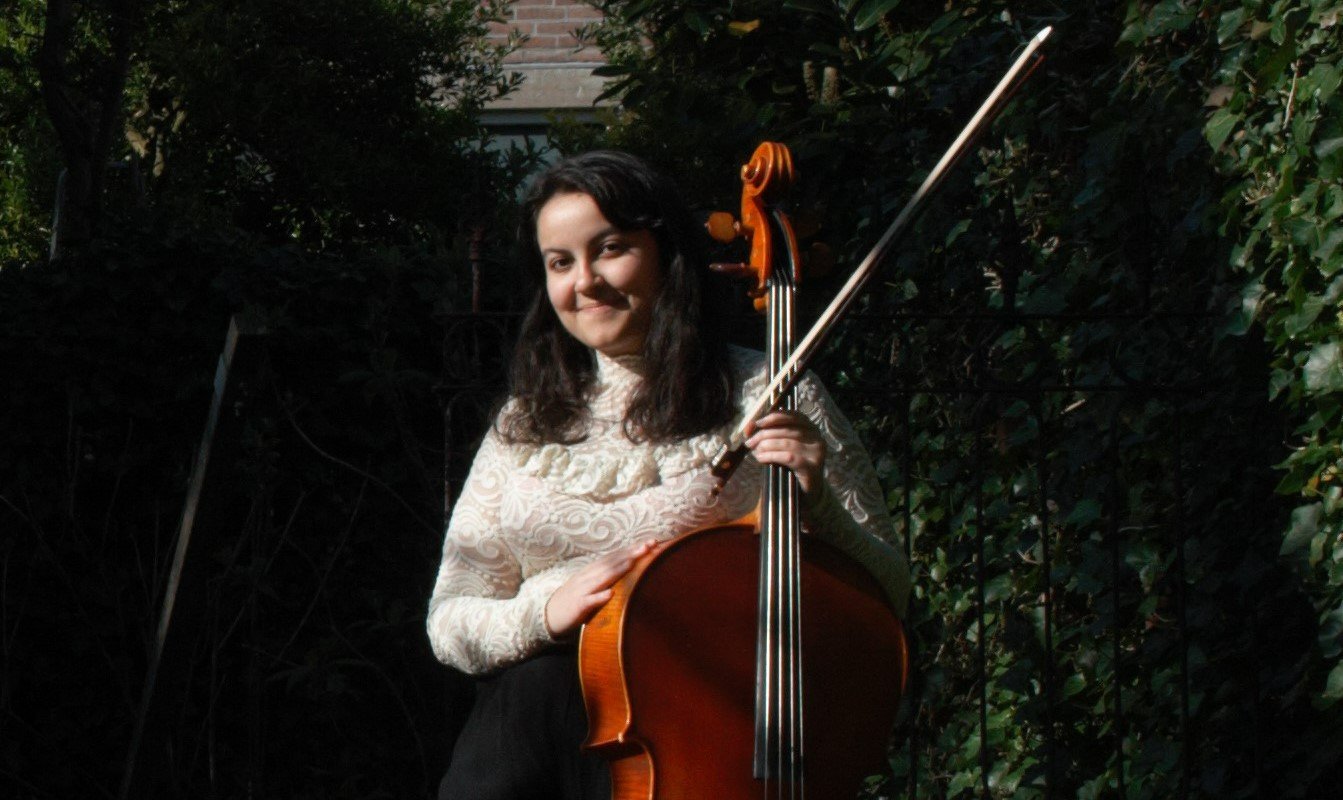 Lessons
I always find joy in sharing information and inspiration. With all the diifferences on views, taste, ways of learning, lessons are always interesting with all my students. And to be a cello student, all you need is the will to learn. Playing an instrument, making music and hearing music through your own hands can be the most amazing experience for anybody of any age. And cello, is my tool to show you this world. 
Let me introduce you to this beautiful instrument with endless possibillities of sound.
Enthousiast geworden?
Boek dan nu je proefles
Boek nu
About Having Instruments
I have an extra cello for new students to try and play on for the first lessons! If you really like it, it can even be yours in the future.
Buying an instrument can sometimes be confusing without guidance. With so many options and big price ranges it can seem intimidating at times. I can help you find the right instrument for you. We can look at different instruments and I can arrange opportunities to try out instruments before buying your own cello. 
For kids, cellos come also in smaller sizes. I can arrange a small cello for trial lessons and let younger students get familiar with the instrument. Later on we can decide wich exact size would be the best and find the perfect one together.
For piano lessons, I have a grand piano available in the location I teach in. If you do not have a piano at home and still want to play more, we can find more time to meet in my location and arrange more hours for you to advance faster. If you need help with getting a piano, I can show you places and we help you choose.
Celloles
Everybody is different, especially in music education. We will discover the best ways to practice and learn. I will help you to find your own ways of improving.
I will show you the best technique for your physique and help you improve your skills on the instrument. I hope to make nice music with you and show you how much you can express through sound. I can also teach you how to read music scores and understand music theory. You will be able to play the cello and also to make music together with other people. 
If you already have a more advanced level, that is also great! We can work on perfecting your technique and finding inspiration. We can work on understanding the composers and what you want to express.I can also prepare you for conservatories. We can look at options and meet with teachers. We can decide on an impressive program for your auditions and I will help you to gain the skills to impress the professionals. We can even set goals, deadlines or concert dates according to your ambitions.
Whether you want to become a professional soloist or a great entertainer for your friends and an understander of music, we can have a plan together to bring you there. I will help you enjoy music and the cello playing trough the whole journey.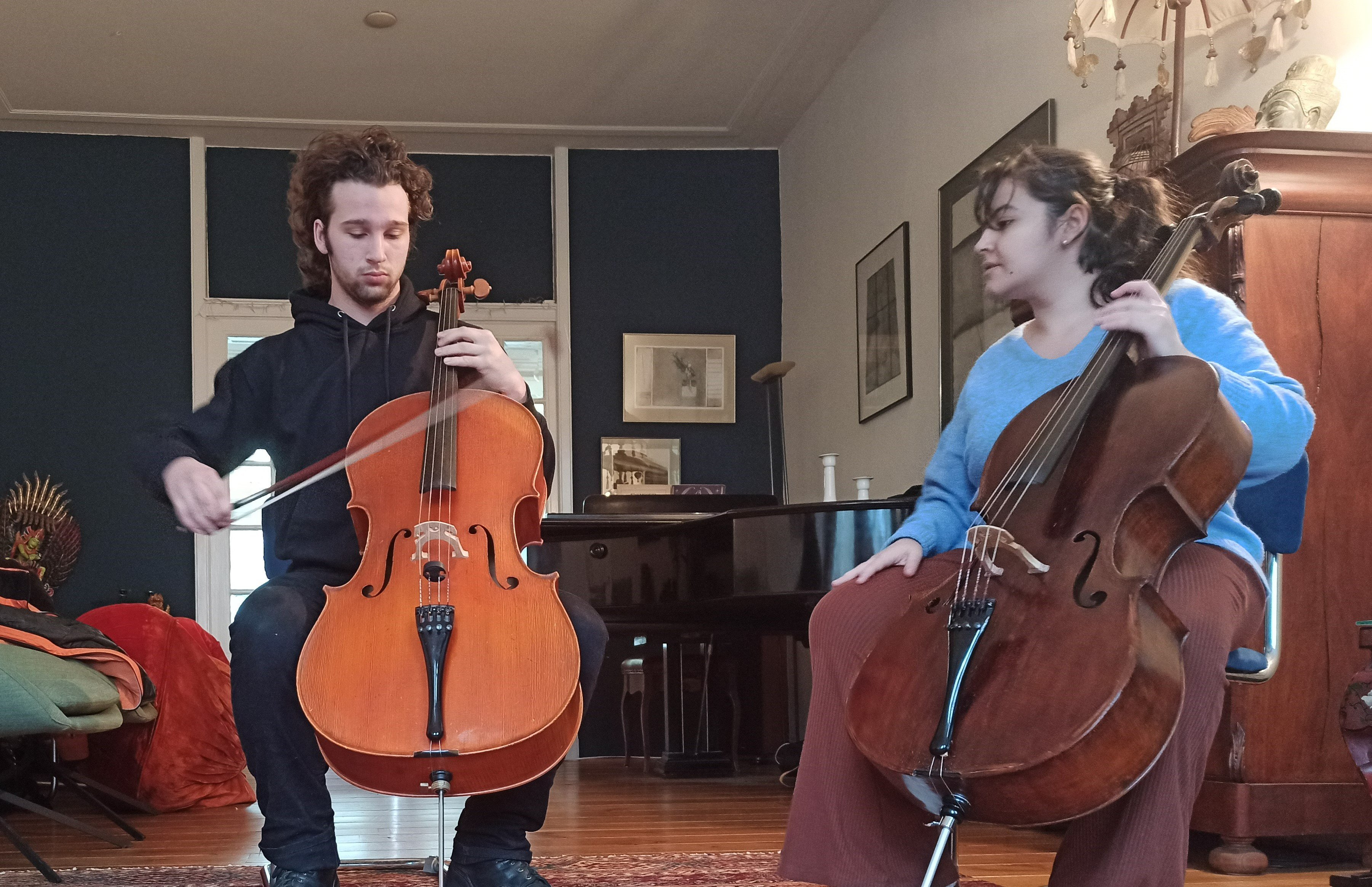 Pianoles
I have studied in conservatories for more than ten years. Even if it was not my main instrument, on the side, piano was always an essential part of musical education for me. Now I give piano lessons to beginners. I can introduce you to the piano and help you get to know how the instrument works. I can teach you the notes and how to use your fingers on the keyboard. You can start playing simple pieces and learn to read music by playing the piano.
If playing piano seems intimidating to you, do not be scared. After having the same fears about piano playing, I found my way around easy ways of understaing and practicing for beginners. My goal is to show you how easy it is to start to play and how inspiring it is to simply make music with your fingers.
I also believe that learning to play the piano can help with learning any other insturment. So if you are interested in cello lessons, you can also start with the piano on the side. It wil help you to learn to read notes from a page and will give you an easy start to understaing the system of basic music theory.
I teach to all age groups and enjoy helping people become more musical through the keys. I will help you begin your journey and if you want to go further later on, we can plan your future with piano together.