Introductie
Mijn moeder kocht een piano voor me toen ik 5 jaar was. En sindsdien speel ik piano. Sinds mijn conservatorium tijd geef ik pianoles, al meer dan 15 jaar. Ik heb met kinderen en volwassenen gewerkt, zoveel professionals als amateurs, in Bishkek, Moscow en Amsterdam. Ik heb mijn masters diploma gehaald aan het conservatorium in Kyrgyzstan en later heb heb ik gestudeerd aan het Ural conservatorium in Rusland als klassieke concertpianist en piano leraar. Mijn leraren aan het conservatorium hebben mij de essentie van de Russische pianoschool bijgebracht en ik probeer deze principes na te volgen in mijn lespraktijk en dit over te brengen op mijn studenten. De muziek wereld is natuurlijk groter dan alleen klassieke muziek. Daarom gebruik ik ook in mijn lesrepertoire het beste van pop-, film en wereldmuziek.
Bovendien heb ik tijdens mijn studie aan het Conservatorium van Amsterdam als muziek docent mij uitgebreid verdiept in de ontwikeling van kinderen op muzikaal  gebied. Ik heb dit toegepast in het geven van les aan kinderen in de schoolleeftijd.
Pianoles
Gebaseerd op de principes van de Russische pianoschool, gebruik ik populaire piano methodes (Albert's en Thompson's). Ik help studenten zich voor te bereiden voor de ABRSM (Associated Board of the Royal Schools of Music) en LCM (London College of Music) examens. Ik wijs hun de weg om het gewenste resultaat te bereiken door de muziek te laten 'groeien' samen met hun techniek en muzikale vaardigheden. Ik gebruik video/audio en andere digitale middelen waar het nodig is.
Ieder jaar organiseer  ik een concert waar de leerlingen hun vaardigheden aan publiek kunnen laten zien.
——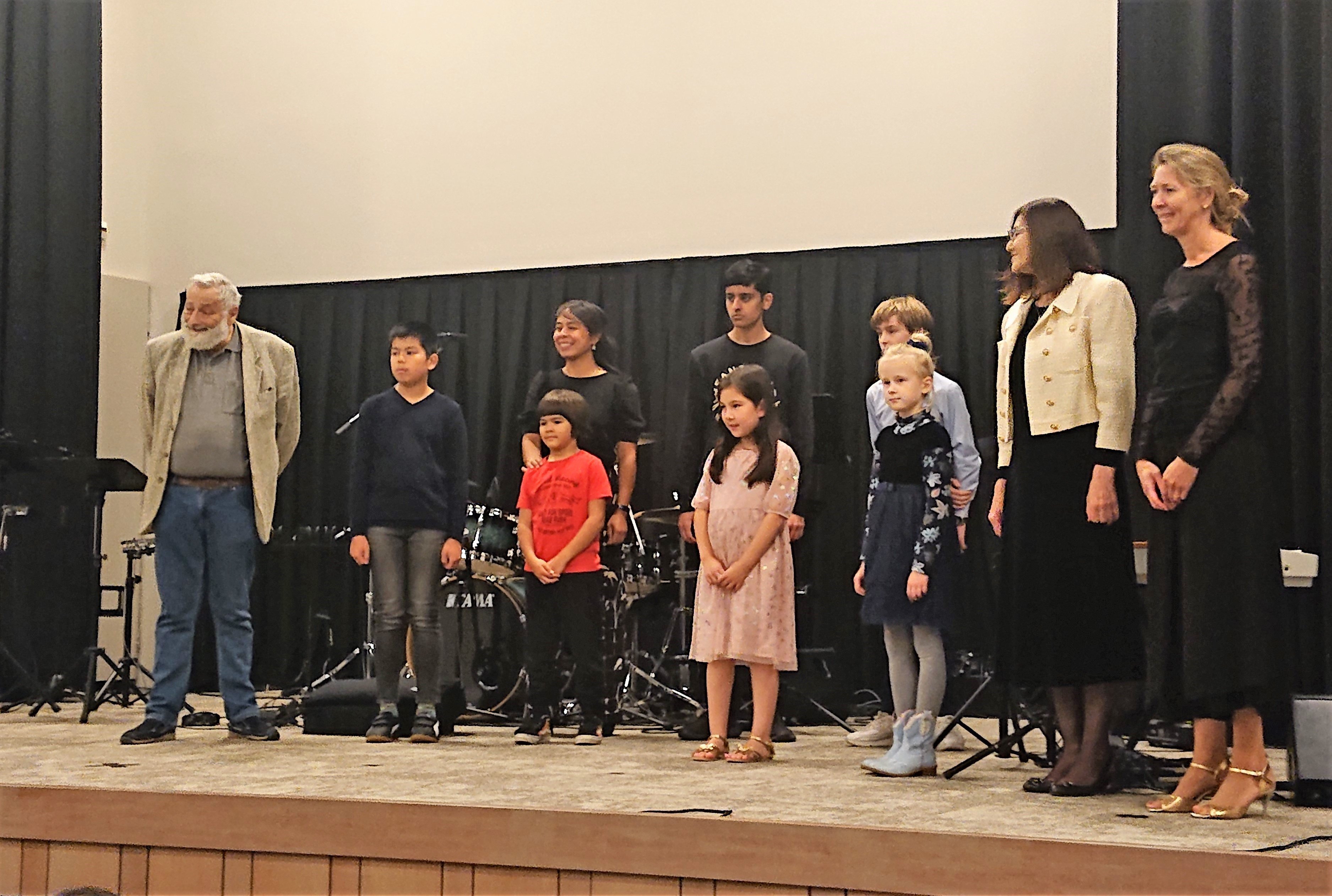 Enthousiast geworden?
Boek dan nu je proefles
Boek nu
Introduction
My mother bought me a piano when I was 5, and since then I have been playing the instrument. And since my conservatory times also giving piano lessons. For over 15 years of my teaching experience, I have worked with children and adults, professionals and amateurs in Bishkek, Moscow and Amsterdam. I got my master's diploma from the conservatory in Kyrgyzstan and then graduated from the Ural Conservatory in Russia as a classical concert piano player and piano instructor. My brilliant teachers translated the essence of the Russian piano school to me, and I am trying to follow the principles in my performance and teaching practice and give over to my students.  Still, the world of music is much wider than just classical music; therefore, I include the best of film-, pop-, world- and even computer games music in my students' repertoire.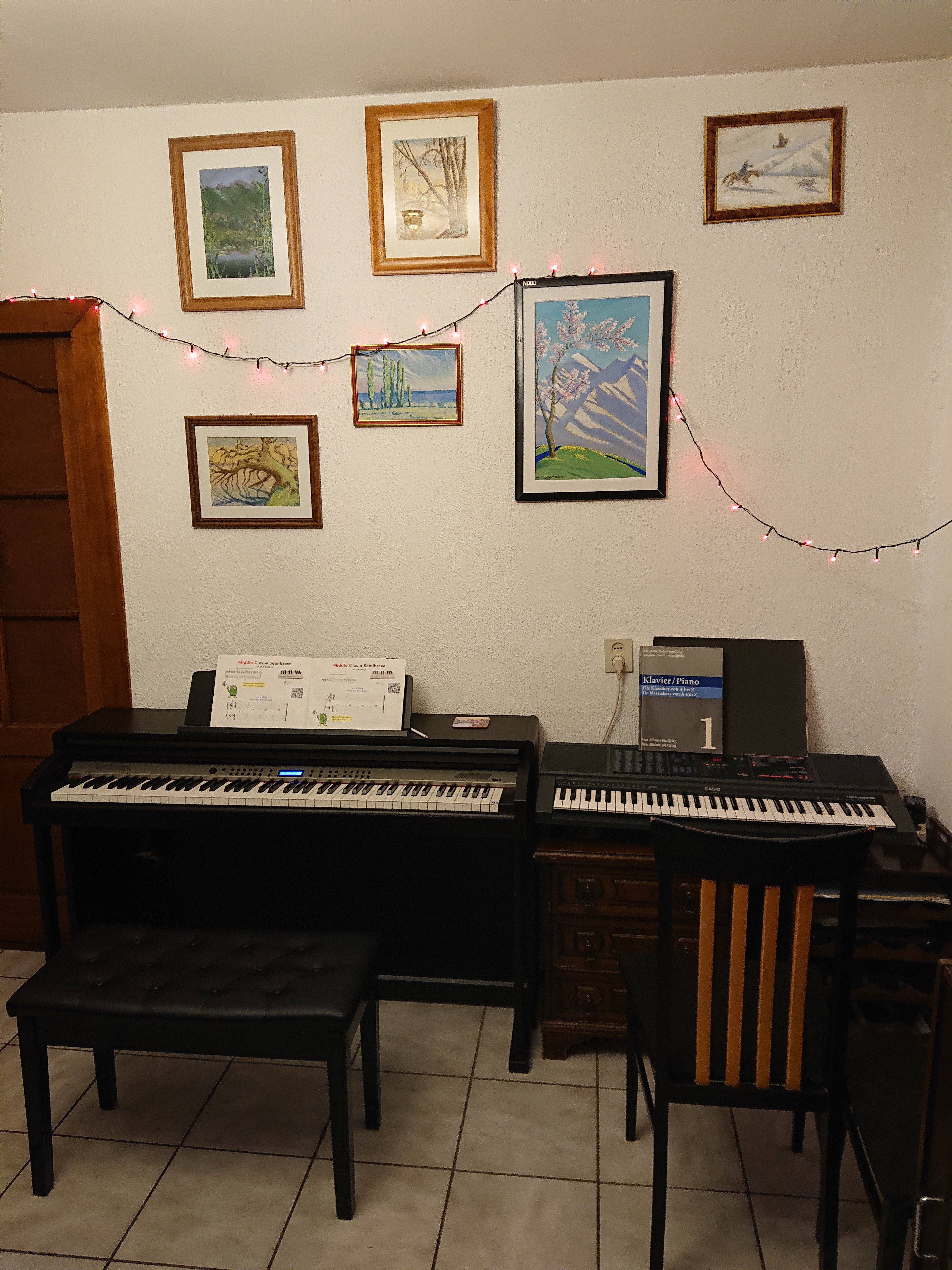 Piano lessons
Basing on the principles of the Russian piano school, I also use popular piano methods (Alfred's and Thompson's), help students prepare for ABRSM (Associated Board of the Royal Schools of Music) and LCM (London College of Music) exams. I show the way to get the desired result, to help music 'grow' along with the improvement of the student's skills. Besides, I employ video/audio as a teaching aid, whenever it is helpful.
Every year I organize a class concert where all students play for public: highly motivating and rewarding experience for everyone!