Introduction
Hi! My name is Vlad Mihai Bucur and I would love it if you'd join my guitar courses. I have years of experience teaching curious minds that want to learn how to play guitar either as a hobby, as a form of therapy or even professionally. Sky is the limit, as they say...
Back in my early 20s I started taking private lessons with a teacher who later became my mentor and friend and for the next 3 years I learned all that I could from him. The 3 years spent under his tutelage gave me everything I needed to kickstart my career as a guitar and bass player. I would like to share this knowledge with you as well. 
I have to admit, my Dutch is not good but I am learning…slowly but if you know English then we're all set and ready to go!
My studio is currently located in The Hague but we can also do private lessons on Discord.
Gitaarles
Do you have an acoustic guitar?
An Electric Guitar?
Or even a bass guitar?
Let me give you an idea as to what the lessons will be like:
During our lessons I will not only teach you how to play the guitar but I want to make you understand how you can translate what you hear in your head and play it on the guitar. Of course we will be learning music theory but I promise you that you'll understand it without even writing any of it down.
I will begin teaching and showing you proper technique, scales, give you a few chords and in between these exercises we will start working on songs. Songs are great because you get to put in practice what you learned and learning the song parts one by one until we finish the entire song will give you the confidence boost, practice and add those songs to your playlist.
In no time you will have about 15 to 20…even 30 songs you can play but the most important part of my courses is that I want to teach you how you can improvise and take what you're hearing in your head (and feeling in your heart) and give it sound.
So join me for a course and see if it's for you.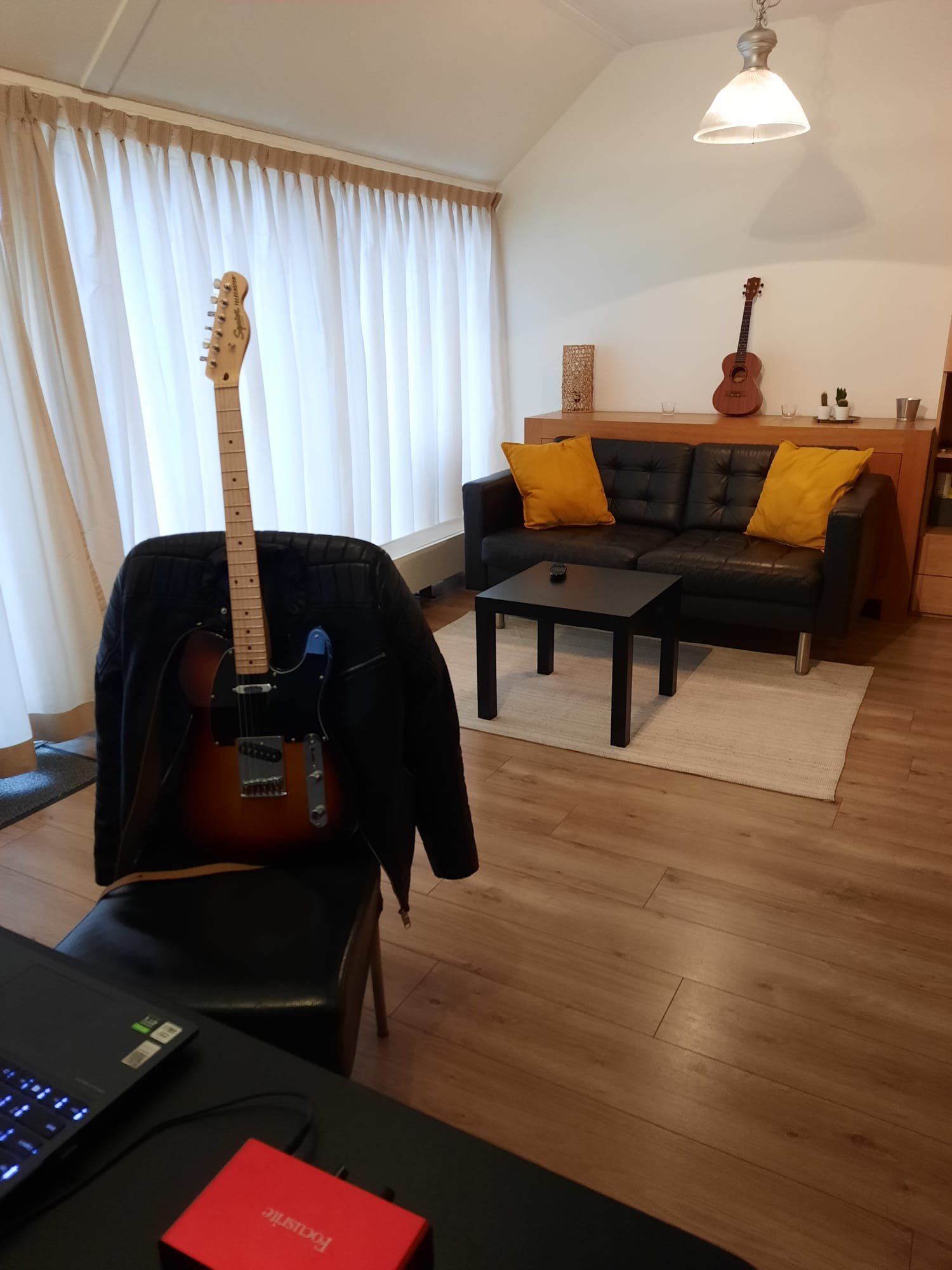 Enthousiast geworden?
Boek dan nu je proefles
Boek nu
Ukeleleles
Like the guitar, the Ukulele is a fantastic instrument. Most often it is seen as an easier alternative to guitar and that statement is both true and false.
It's a beautiful instrument for those who just want a light hobby to sit and relax at home. Kids and adults alike can enjoy this instrument's sound and get lost in playing their favorite songs.