Introductie
Ben je verliefd op de klank van de cello en ga je voor het eerst cellolessen nemen? Of speel je al cello en wil je soepeler en mooier gaan spelen en aan nieuw repertoire werken?Mijn naam is Sylvia Cempini, ik ben een Italiaans /Duits celliste en geef celloles in Rotterdam. Muziek speelt sinds ik een kind was een grote rol in mijn leven! Ik kijk er naar uit om met je samen muziek te maken! Ik geef les in het Duits, Italiaans, Frans, Engels en Nederlands. (ENGLISH BELOW)
Celloles aan kinderen en beginners
Kinderen gaan op een speelse manier aan de slag met leuke liedjes en oefeningen en al doende leren ze de cello steeds beter kennen. We leren noten lezen, ritmes en ontwikkeling van gehoor. Al snel spelen we de eerste liedjes samen! Ik maak gebruik van het beste uit verschillende moderne cello-methodes. In een ontspannen en gezellige sfeer ontwikkel je stap voor stap een solide technische basis en ontdek je die mooie warme celloklank! Na een paar lessen speel je al eenvoudige duetten en liedjes! Nog nooit iets aan muziek gedaan? Je krijgt een muzikale basis, muziektheorie en muziek/noten lezen. Plezier in muziek staat voorop! Boek een proefles!
Enthousiast geworden?
Boek dan nu je proefles
Boek nu
Gevorderden
Om je muzikaal vrij te voelen en met meer gemak te kunnen spelen en musiceren met anderen  werken we aan het verbeteren van je technische vaardigheden!  Ik help je zoeken naar nieuw en uitdagend repertoire zodat je gemotiveerd blijft en optimaal van muziek en je cello kunt genieten! Voor het beste resultaat krijg je oefeningen en etudes die precies dát bieden waar je naar op zoek bent! Je speelt ook voordrachtstukken en we werken aan intonatie, vibrato en streektechniek. Geniet van het spelen van Bach, Vivaldi, de Fesch, Fauré en vele andere geweldige componisten!
Inspiratie
Ik deel ook graag aanvullende en inspirerende informatie over muziek en kunst, komende muziek-evenementen, literatuur, opnames op Youtube of CD en alles wat verband houdt met onze wederzijdse passie: de cello en muziek! Speel je in een orkest of ensemble en heb je hulp nodig met streken en vingerzettingen? Graag geef ik je Tips en Tricks uit de praktijk.
Over Mij
Ik ben geboren in Italië, maar heb sinds mijn vierde jaar in München (Duitsland) gewoond. Met vier ben ik daar ook begonnen om cello te spelen met Jan-Peter Close en Karin Sassmannshaus, binnen het programma van het conservatorium van München voor jonge kinderen. Daarna heb ik mijn opleiding daar voortgezet bij verschillende leraren (Anja Fabricius, Rupert Buchner, Hanno Simons) en ben uiteindelijk naar Nederland verhuisd, waar ik mijn studie met een Masteropleiding bij Herre-Jan Stegenga aan het Rotterdams Codarts Conservatorium heb afgerond. Al tijdens mijn studie ben ik begonnen om in professionele orkesten in Duitsland en Nederland te spelen en ben ook in de kamermuziek-scène actief.Ik speel regelmatig op internationale festivals, waaronder het Rheingau-festival, het Gstaad-festival en het Chiemsee-festival. Verder ben ik sinds 2014 lid van het Shalom Ensemble in München, het Camille Claudel Trio en sinds 2018 van het in Rotterdam gevestigde Phoenix Ensemble.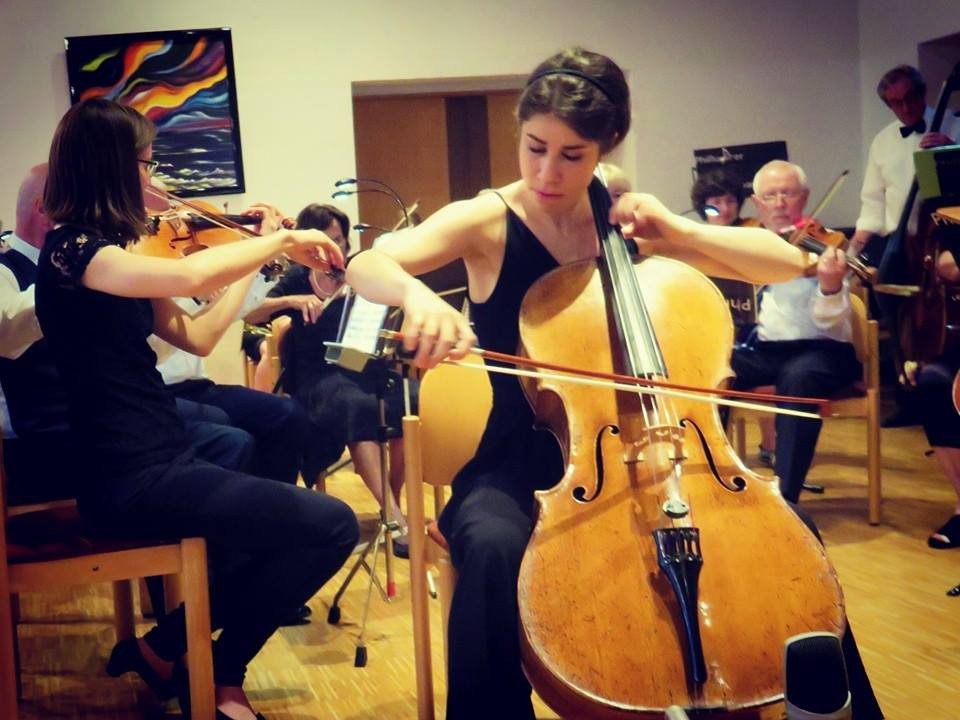 Introduction
Are you in love with the cello and taking lessons for the first time? Or are you already playing the cello and seeking to learn more skills and new repertoire? My name is Sylvia Cempini, I'm a half-Italian and half-German cellist based in Rotterdam, and I'd be happy to work with you! Besides in English, I can hold the lessons in French, German, Italian and Dutch.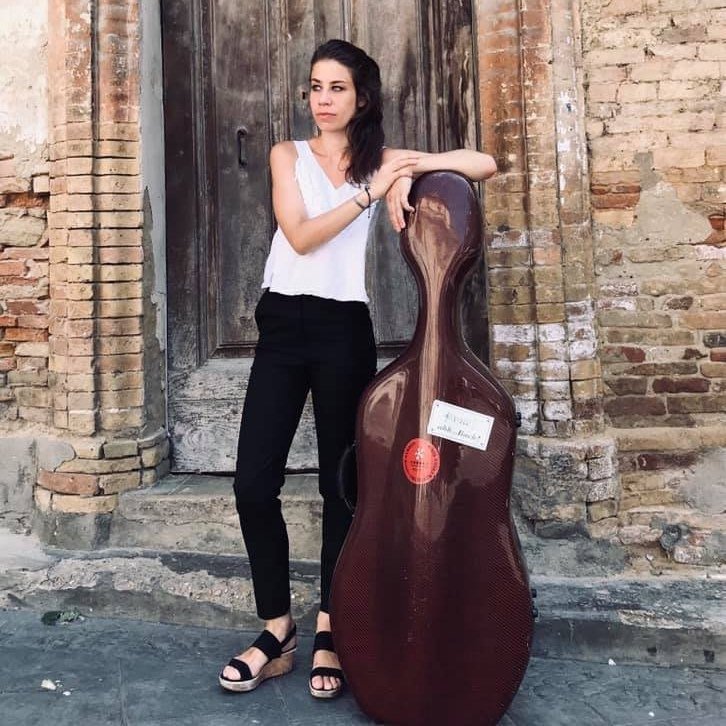 Children and Adults
I'm an enthusiastic cello teacher and happy to teach both children and adults. Lessons can be held in French, English, Italian and German. You're welcome to contact me for a trial lesson! I use the best of modern and playful cello tuition methodes. In a relaxed and cosy atmosphere you'll develop step by step a solid technical basis. You'll learn to read music and basic music theory. After a couple of lessons You'll be playing some easy duets and songs! Let's have fun in making music!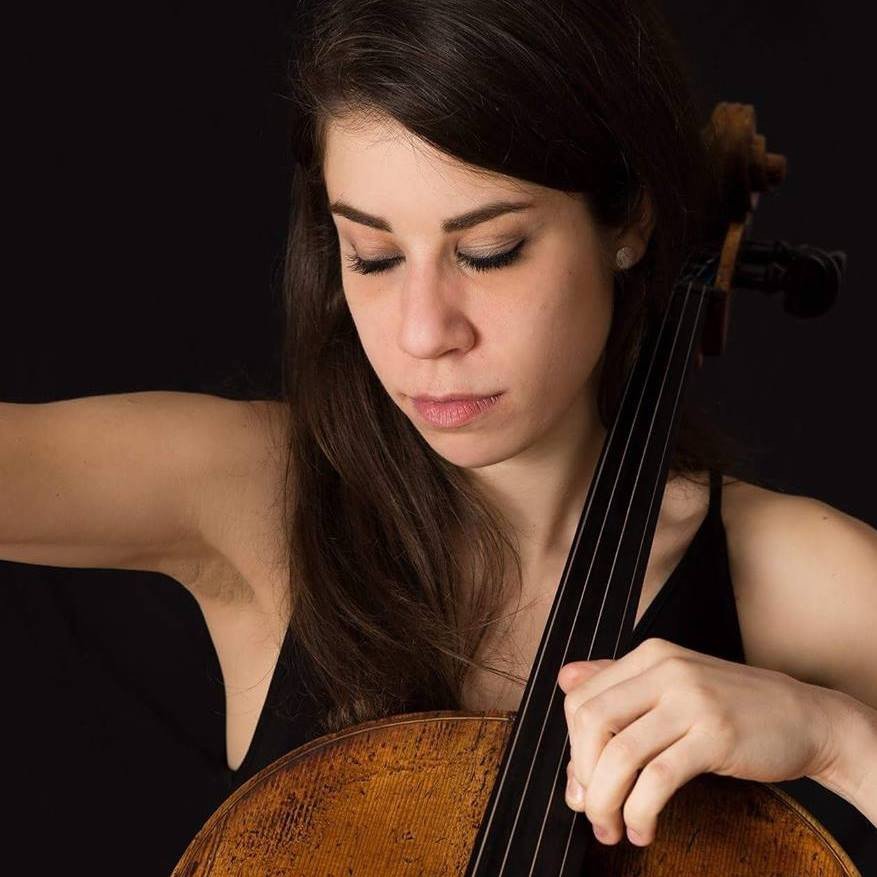 Advanced
The focus includes increased technical abilities through the use of etudes and studies. You'll learn new repertoire and enjoy music! Thereby I especially put a lot of attention to a relaxed and comfortable posture, natural basic technique and to sound quality. What can you expect? Personalised exercises and etudes, concert pieces, intonation, vibrato and bowing skills. Enjoy playing Bach, Vivaldi, de Fesch, Fauré and many other great composers! I'll gladly share information about music and art, up coming musical events, literature, recordings and anything connected to our mutual passion: the cello!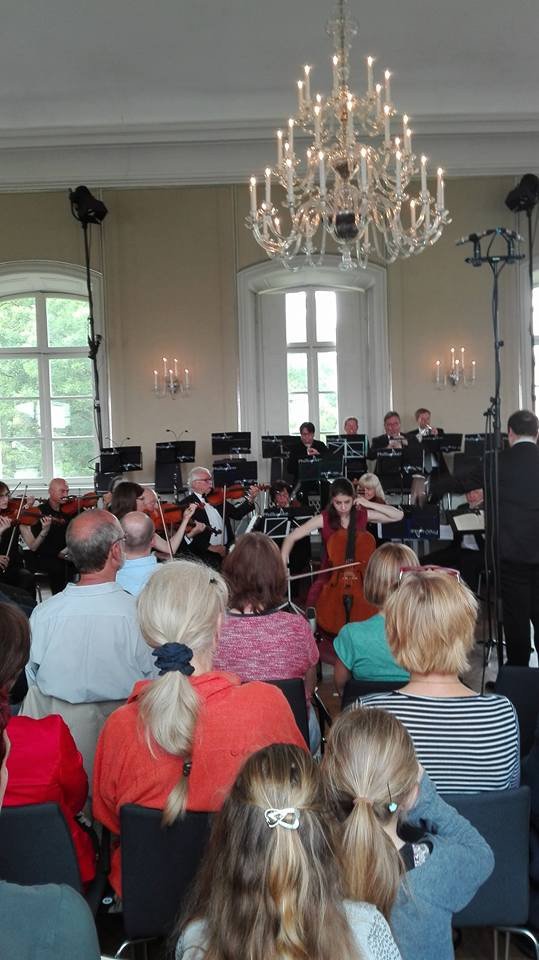 About Me
I was born in Italy, but lived since my fourth year in Munich (Germany). With four I've also started there to play the cello with Jan-Peter Close and Karin Sassmannshaus, within the program of the Munich conservatory for young children. Afterwards I continued my education there with various teachers (Anja Fabricius, Rupert Buchner, Hanno Simons), and finally came to the Netherlands, where I obtained  my Master's  degree at the conservatory in Rotterdam with Herre-Jan Stegenga. Already during my studies I started playing regulary in professional orchestras in Germany and the Netherlands. Next to my orchestra-activities, I also love to play chamber music. I perform in international festivals, amongst others the Rheingau Festival, the Gstaad Festival and the Chiemsee Festival. I'm member of the Shalom Ensemble in Munich, the Camille Claudel Trio and the Rotterdam based Phoenix Trio with the pianist Federico Mosquera and the clarinettist Letizia Maulà.