Introduction
Rafaelos Christofi is an award-winning composer, sound designer, guitarist, and music instructor born in Nicosia, Cyprus, and currently based in Rotterdam, the Netherlands. He gives lessons of modern and classical guitar, music theory, analysis, acoustic and electroacoustic composition.
After 8 years of modern guitar lessons, he joined the Music School of Nicosia where he obtained his music diploma in Classical Guitar. In those 3 years he realised that despite the fact that playing the guitar was a great passion to him, his true calling was to become a composer. Currently he is on his third year of his classical composition studies at Codarts University of Arts, in Rotterdam. Rafaelos is a passionate musician and dedicated worker. He has wide experience with organising and creating interdisciplinary projects and he collaborated with various music groups and organizations, including the "Opera Forward Festival" and the "International Film Festival of Rotterdam".
Rafaelos believes deeply in the importance of having a great connection and communication with your teacher and that any kind of teacher has a great responsibility in society. Now more than ever students need teachers that fight, respect, love, and care for their art, and for their pupils, so that they help each other establish, grow, evolve arts and normalise their importance in our world.
Composition Lessons
A composition class that is tailored to your musical needs! This class main purpose is to help you find your own musical language and voice. Either you are a complete beginner in music or a highly skilled musician, this class is perfect for you, because it is being adjusted for you, by you. The most important question that you will be asked in this class is "Why?". In this class you will learn to have the biggest level of control that you can have over your musical product, sound and decisions, so that you are always sure that your musical vision is being well translated and transmitted.
In this class we are going to work with:
1) Compositional techniques — Every lesson we are going to discuss about how do you think your piece should be, and about what does your piece need. For that you will need your intuition but also your "tools", and those are your compositional techniques. We are going to see them in other pieces and learn how to use them through your own musical vision.
2) Instrumentation — To write acoustic music you need your "arsenal" and those are the instruments that you might use. In this class we will learn the categories, material, sound, structure and combinations of every instrument. We will learn together how each instrument works and how to notate it on paper, so that you are never limited by the nature of the instrument, but instead you are going to be able to bring out 100% of your music.
3) Arranging — To make sure that you keep your instrumentation skills, we need to put them to use, not only in your music, but also in an arrangement. Together we are going to work on changing the instrumentation in piece and making arrangements of them so that you have a better understanding on how the instrumentation of a piece affects directly the compositional proces and purpose of a piece of music, but also what are the differences between the sound of each instrument while combining them. Also, this will help you make decisions about the result of the arrangement, do you want it to be true to the original, or not? If not, why, and how do you do that?
4) Music History — Together we will listen to music and learn some basic music history so that you have a better understanding of the different styles, structures and aspects of music, from the Byzantium and Middle ages music, all the way to the music of today.
5) Improvisation — If you are also an instrumental player, will work also with improvisation. With improvisation you can strengthen your compositional skills, by understanding your intuition, developing your ear, understanding your taste and learning to work with few material, but the most important thing is to learn how to listen and play music with others, because by learning that, you also learn how to communicate and listen all these musical ideas that you have within you before writing (playing) them, controlling them and understanding what is needed and what is not in your music.
6) Film scoring — If you are interested, in this lesson we will also learn how to adapt music to screen. We will learn how to spot the tempo, feeling and texture of a scene but also how to enhance the message of a movie/game/scene/theatre play/documentary with our music. Furthermore will will learn how to use software for midi composition, and VST instruments
7) Electroacoustic composition and sound design — If you are also interested in electroacoustic music, in this lesson we will learn how to work with sound editing, mixing, design and engineering. We will listen and learn a lot of electroacoustic compositional techniques to help you explore, understand and work with a complete different musical world. Our goal is to grow your musical perception and horizon.
8) Music notation and software — For us composers to write our music sometimes we need to use some programs that help us. In the lesson we will learn how to use programs like that, like Musescore, Sibelius, Reaper etc.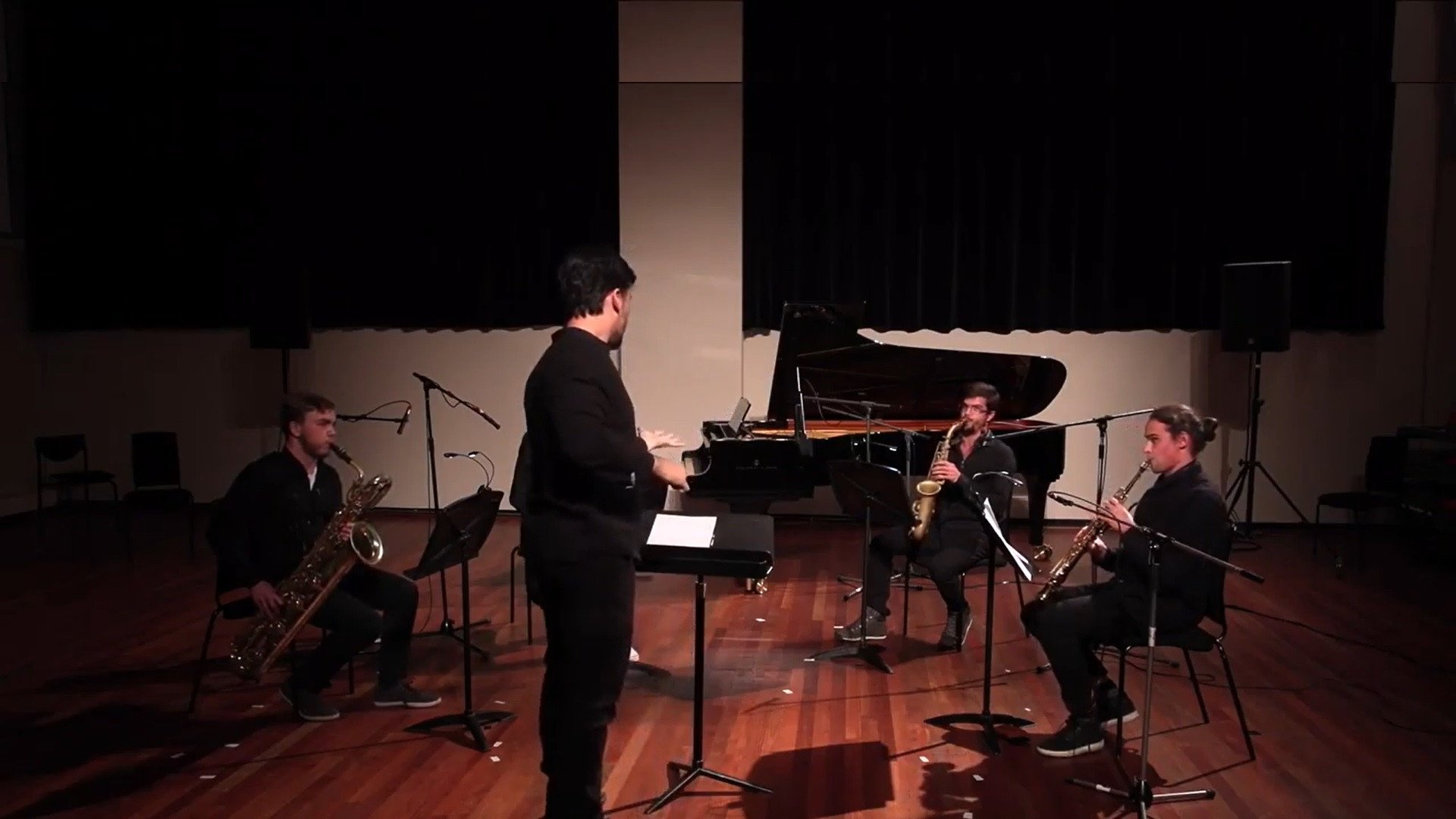 Enthousiast geworden?
Boek dan nu je proefles
Boek nu
Music theory, harmony and analysis lessons
In this lesson you will get deep knowledge and understanding of music. Either you are a complete beginner, an instrumental performer, either you want to prepare for entrance exams into music universities and conservatories, or just to strengthen some subjects, these classes are perfect for you. Together we are going to read, listen and analyze music and work towards understanding it in a musical, structural and compositional level. In addition, for the instrumentalists that may join the class, we can even discuss and work on a piece that you are studying at the moment and on your musical interpretation, regarding the piece's structure, analysis and time period.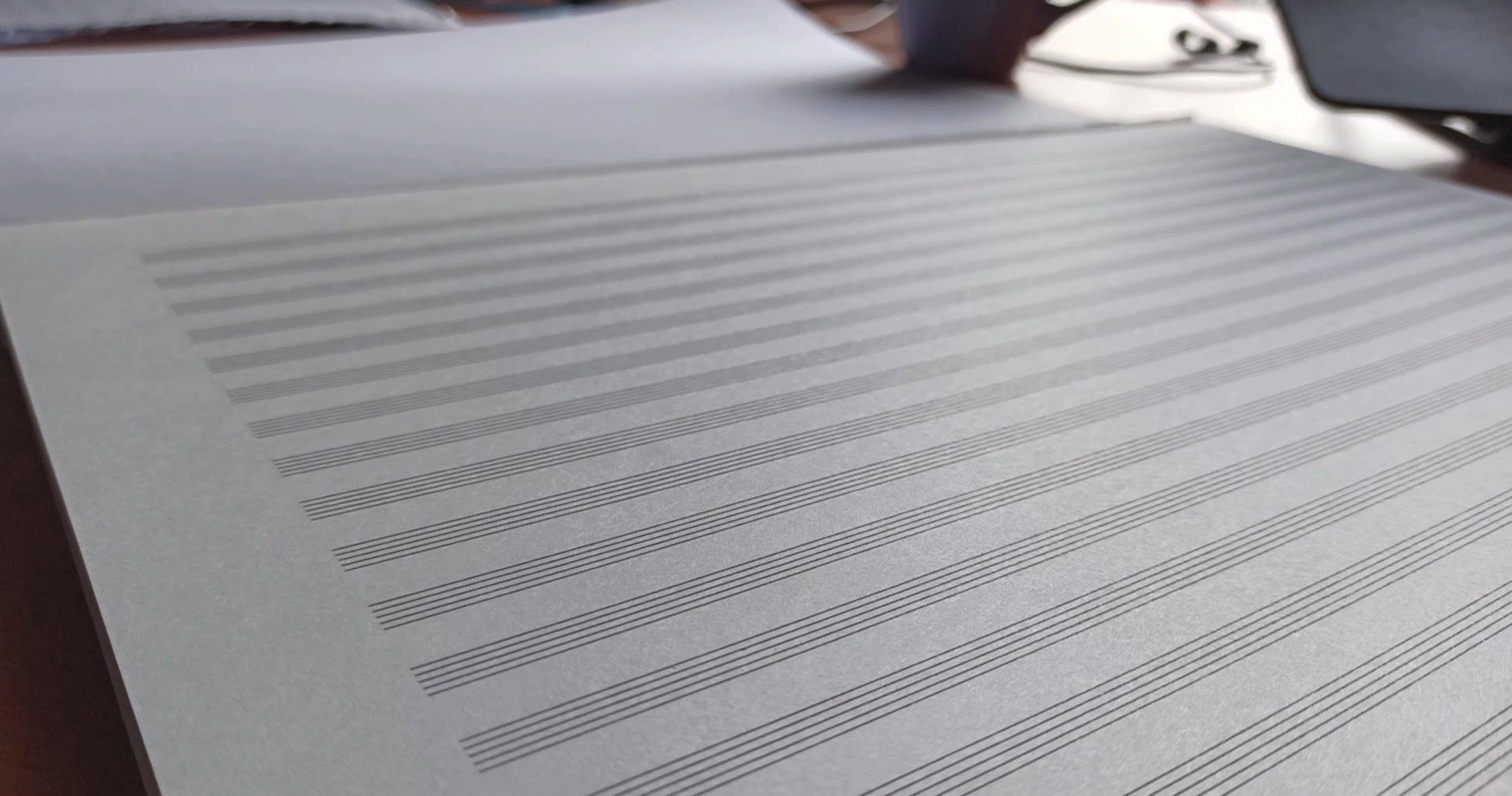 Guitar lessons
In this lesson (depending on your level), we are going to work on your technique and musical skills through guitar playing, either you are interested in modern or in classical guitar. The process and level of the lesson will be adjusted directly for your personal needs! That can be learning some fun songs to play, all the way to learning and mastering various guitar techniques and music styles, basic music theory, harmony and analysis knowledge and even working deep with your musical interpretation depending on the style, structure, and time period of the piece. If you are a beginner we are going to work on things like your good posture while playing, on reading and playing melodies as much as chords, playing using your fingers/nails, or/and a pick, rhythm etc. Our goal in the lesson it would be for you to get in love with this beautiful instrument, and build a strong foundation for your musical journey.