Introductie
Laat de muziek je wereld opfleuren!
Let the music brighten your world! 
Hello, my name is Pelin.
I am an experienced music educator (20 years) who lives in Groningen. I started having piano, singing, and music theory lessons in my early teens. I have a bachelor's degree in "Performing Arts, Opera" from the conservatory, and I hold two master's degrees, one in "Music teaching" and the other in "Educational Sciences," which I completed at the University of Groningen. For 20 years, I worked as a music teacher (piano, rhythm, singing, choir, Orff instrument teacher), music department team leader, and coordinator in prestigious primary schools and gave (and still do) private lessons.
I know everyone can learn music, play an instrument and sing! Also, everyone is different in their learning processes; therefore, with tailor-made lessons, you can have the support you need! Thus, I use different methods/techniques in my lessons according to your needs. To me, students' motivation, autonomy, enjoyment, and understanding of music are as important as their 'performance' in playing and singing. 
I am excited to support and share your musical journey with you!
PS: My Dutch is still in progress, so lessons will be in English (or in Turkish/Türkçe if you prefer).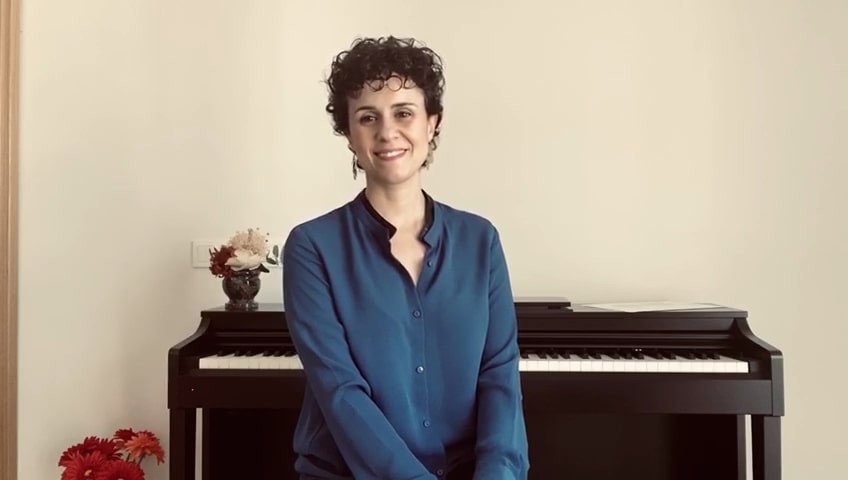 Piano lessons' focus
My lessons focus not only on playing piano but on understanding music as well. Therefore, music theory, in general, is a part of it. Especially with young learners, I use musical games (rhythm and note games) and various methods to keep their motivation and attention to the lesson. For all age groups, besides a piano method book, I provide a variety of materials, such as sheet music for the music pieces/song they want to play.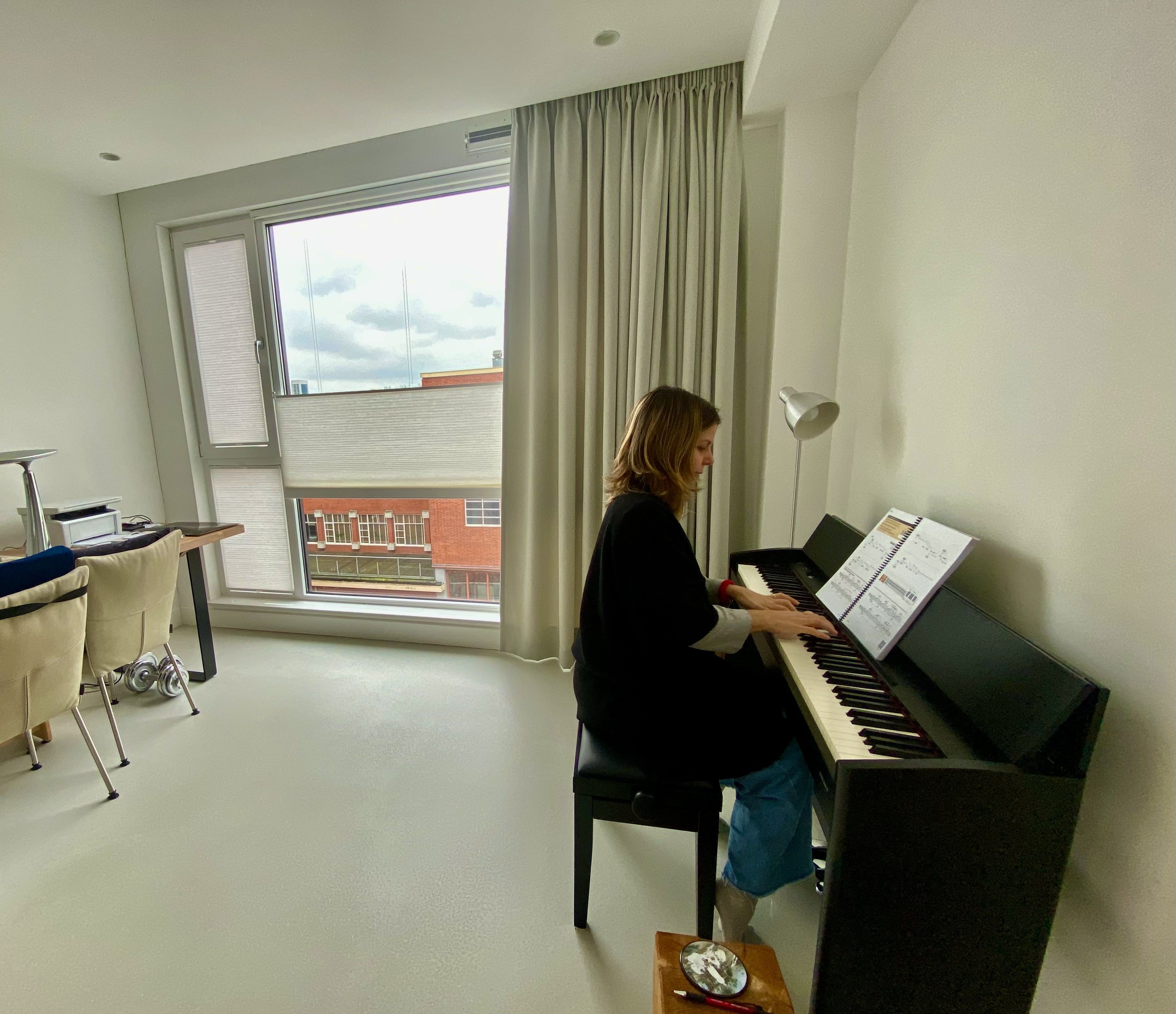 Enthousiast geworden?
Boek dan nu je proefles
Boek nu
Singing lessons' focus
I teach lessons tailored to the student's needs as an education professional. In typical singing lessons, we do warm-up exercises while learning about posture, breathing, and using our body to its fullest to achieve "Less Effort, MORE Power" while singing. Our repertoire covers different musical genres in line with student interests and needs, so I am flexible to focus on your choice of songs/genres!
I am always excited to share my students' journey of enjoying singing and making music.
And all students need for a lesson is their enthusiasm!
Pianoles
I have always enjoyed teaching piano to all age groups  (from 5 to adults) from diverse backgrounds and expectations.
Supporting my students' journey excites me.
I developed a strong understanding of engaging with and teaching students using various methods and techniques. I have taught piano at beginner and intermediate for 20 years in private lessons and music schools. To this day, my students participated in many concerts. I also prepared some of my students for LCM or ABRSM exams, in which they had good results. 
All students need for a lesson is their enthusiasm!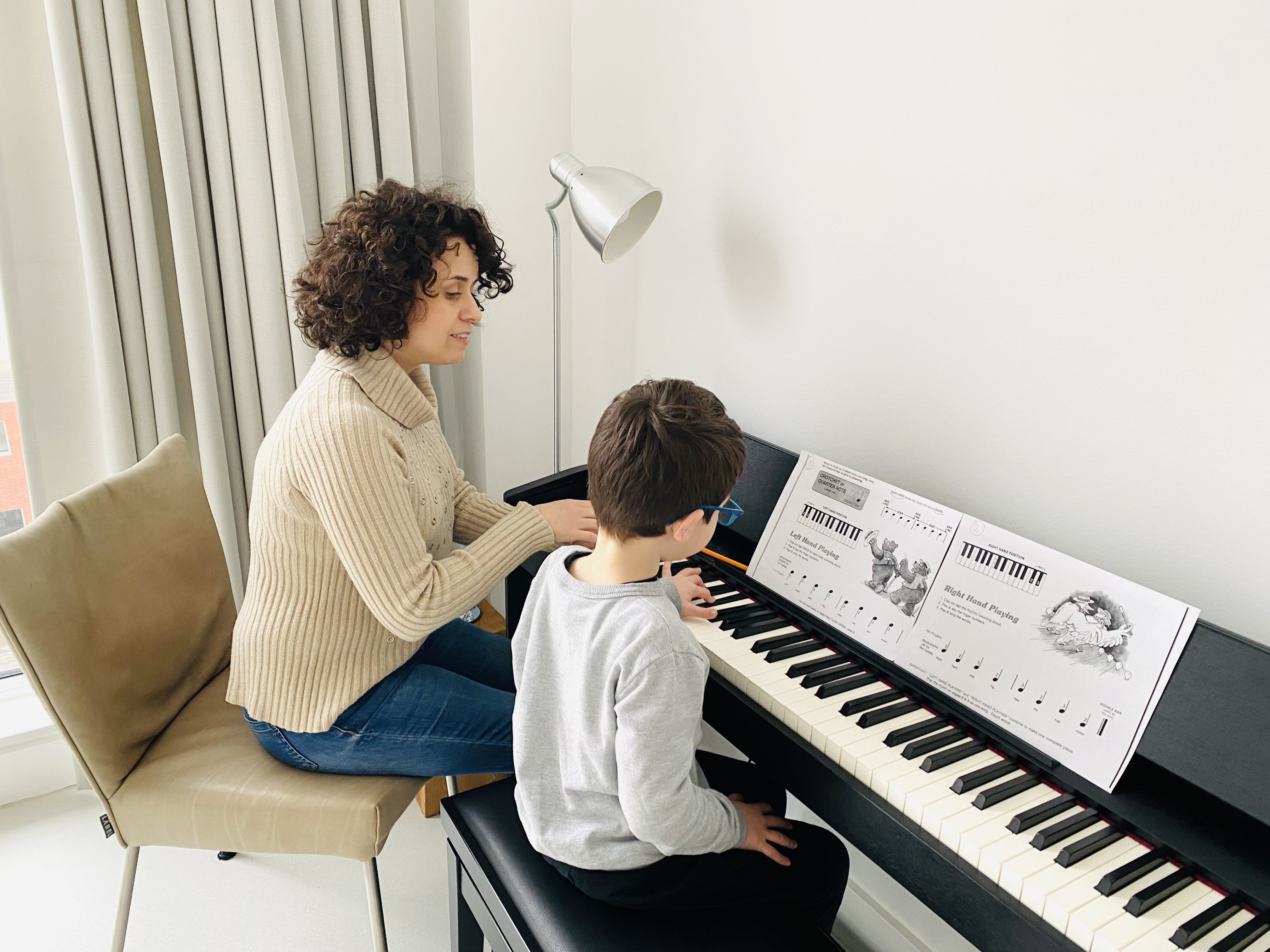 Zangles
Het plezier van zingen
The joy of singing
Was it and still is your dream to sing professionally/amateur? Are you already singing and want to develop your singing and performing skills? Do you like to learn to breathe correctly and control your voice while speaking and singing? These are only a few examples of the areas I cover according to my student's needs in my singing classes.I have three decades of singing background, from choirs to opera and musical stage productions and to pop music bands (r&b, soul, pop/rock, etc.). In those years, I worked with hundreds of students, from early teenagers to adults, with diverse repertoire (such as pop music and musicals).