Introduction
My name is Jussi Reijonen, and I am a professional guitarist, oud player, composer and arranger based in Amsterdam. I have a Master of Music degree in Contemporary Improvisation from New England Conservatory and a Bachelor of Music degree in Guitar Performance from Berklee College of Music in Boston, MA, USA.
I have collaborated with artists such as Jack DeJohnette, Pepe de Lucía, Javier Limón, David Fiuczynski, Simon Shaheen, Bassam Saba, Arto Tunçboyacıyan, Dave Weckl, Louis de Mieulle / Matt Garstka (of Animals as Leaders), Hüsnu Şenlendirici and the New York Gypsy All-Stars, and The New York Arabic Orchestra.
I have 16 years of experience teaching private and group lessons (in-person and online), workshops, master classes and designing curricula for students of diverse backgrounds, ages and levels in a wide range of styles including jazz, classical, blues, fusion, rock, pop, funk, R'n'B, Middle Eastern, and Latin. I have taught at Berklee College of Music in Boston, MA, United States, and taught master classes at renowned institutions like Sibelius Academy in Helsinki, Finland.
As an educator, I aim to cultivate a learning environment of critical inquiry and creative thinking and to help students understand the nature of how style-specific and universal style-nonspecific concepts and principles function and behave, so that they can apply their knowledge across multiple styles and develop their own artistic identities.
My goal as instructor is to help my students develop the necessary technical, aural, creative and conceptual skills and tools needed to become independent learners who can progress without the help of a teacher.
Private Guitar Lessons
Learn to play guitar in any style through my comprehensive and in-depth method covering technique, theory, repertoire, ear training and fretboard geometry.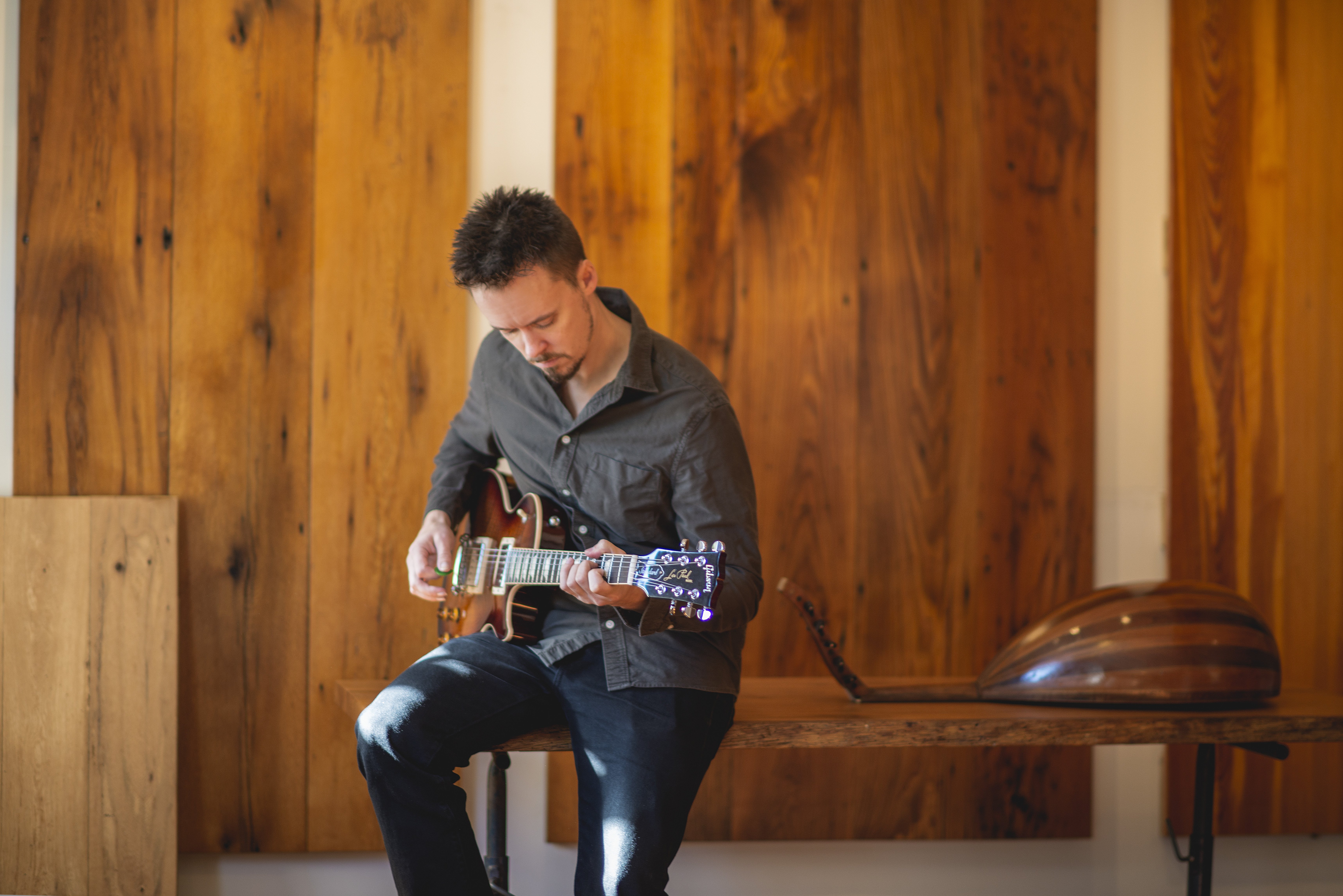 Enthousiast geworden?
Boek dan nu je proefles
Boek nu
Practical Theory for Guitarists: Creative Applications of Music Theory and Ear Training
60 – 90 min weekly Ages 12 and up
Do you want to learn to play songs and compositions independently, by ear? Do you want to become a better improviser? Do you want to improve reading standard notation on the guitar? Do you want to get to know the fretboard better?
The goal of this course is to feel freed, rather than constrained, by music theory. By combining a comprehensive, in-depth but immediately practical approach to understanding the mechanics of music with ear training and the study of the geometry of the guitar fretboard, students will learn to better understand the music they hear, to play the music they see written down, and to create musical ideas of their own in this course going from notes to intervals, to scales, to modes, to cadences and chord progressions and beyond helping players unlock their creativity.
All concepts and materials covered will be used for weekly creative assignments involving improvisation, composition and arranging by each student.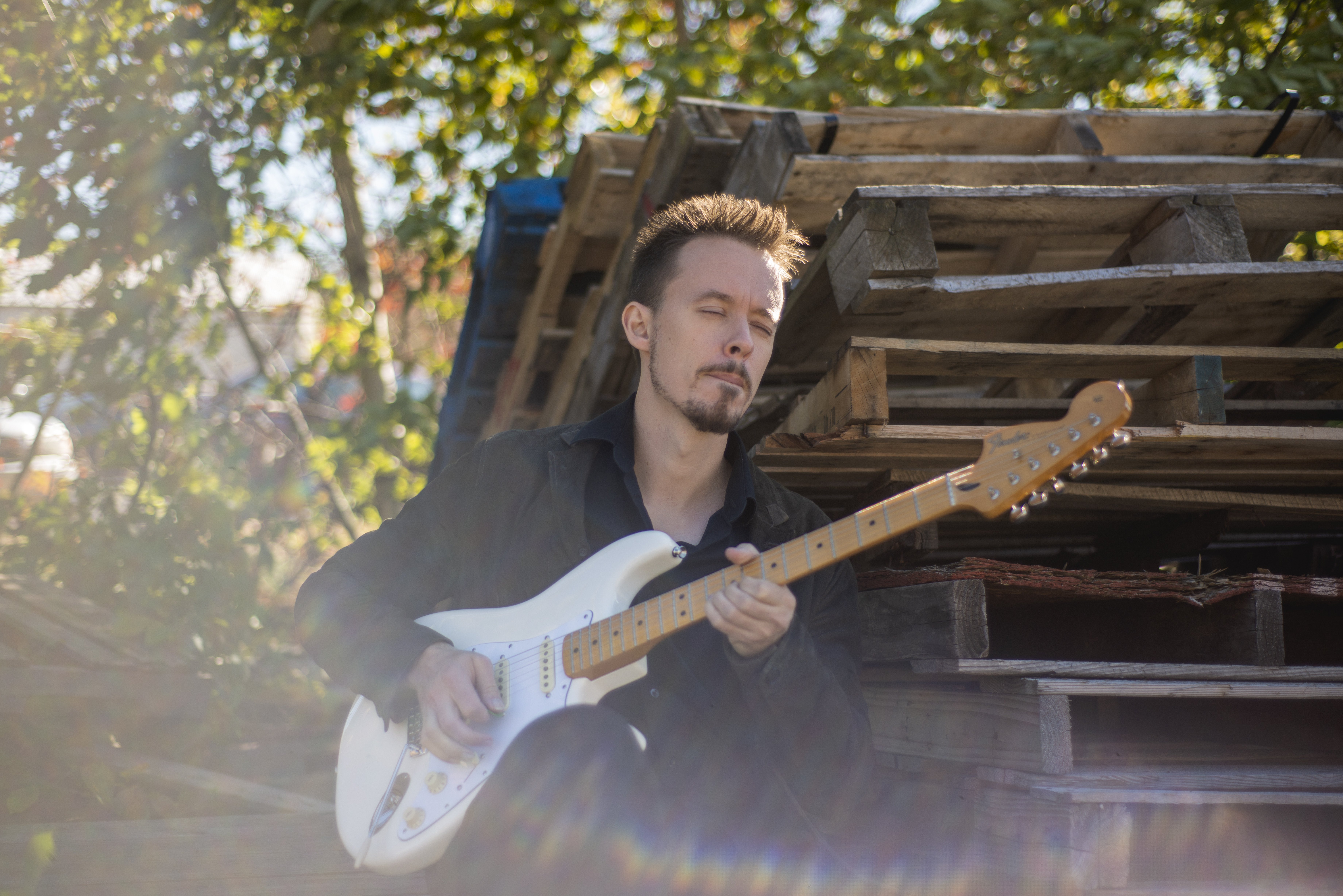 The Rhythmic Compass
For all instruments 60 min weekly Ages 12 and up
Having trouble with reading or playing rhythms? Want to make understanding any kind of rhythm you may encounter easier? Looking for a way to spice up your improvisations or solidify your groove?
Strengthen your inner rhythmic compass and learn to play, recite, read, compose and arrange rhythms like you never imagined before. Using applications of the konnakol system from South India, this course teaches you a complete system of rhythmic solfege and counting that is easy to learn, easy to use, and applicable to all styles of music on any instrument (including voice), for everyone from beginner to professional, from child to adult.
All concepts and materials covered will be used for weekly creative assignments involving improvisation, composition and arranging by each student.