Introduction
I am Flavia Salemme, an Italian concert pianist and teacher based in the Netherlands. I started playing the piano at the age of 6 and attended the conservatory at 9. Thanks to numerous concerts and experiences, I have learned how music can give so much more than music itself. Practical, theoretical and technical work is essential, but the most important things that music has taught me over the years are empathy, the joy of sharing with others, and the incredible and constant personal appreciation. And this is exactly what I want my students to have.
Piano lessons
Thanks to the skills acquired during my experiences studying at schools and conservatories, I teach students of different ages, levels (from beginners to HBO) and backgrounds.
I love to think about new and original methologies that could help and inspire my students and at the same time let them have fun with music. My students can expect both learning the basics of piano and preparing for school/conservatoire exams or  they can learn how to accompain and sing pop/rock songs and create small compositions with me: by the very nature of the course there is no specific requirement other than a deep love for music and the piano!
Enthousiast geworden?
Boek dan nu je proefles
Boek nu
Background
Besides my activity as a professional pianist, I have been applying and looking for all the possibilities a piano education could offer. This is why my education, as my work experience, is quite expanded and various.Last month, I completed my Piano performance MA at the HKU Conservatorium. It is my third Master and this is why it also represents for me the final step as a student, for now, even if I think that at the core of a good teacher there is always a person who is willing to listen, to share, and to know more.I have always cared about a strong relationship between my education, my profession as a pianist, and being a teacher. In my studies I have always included subjects as Methodology and Didactics, and, at the same time, I have been working for several schools and conservatories in Italy which gave me the possibility to get closer to different students, from different ages and different background, and really appreciated the value of empathy and comprehension in teaching.
——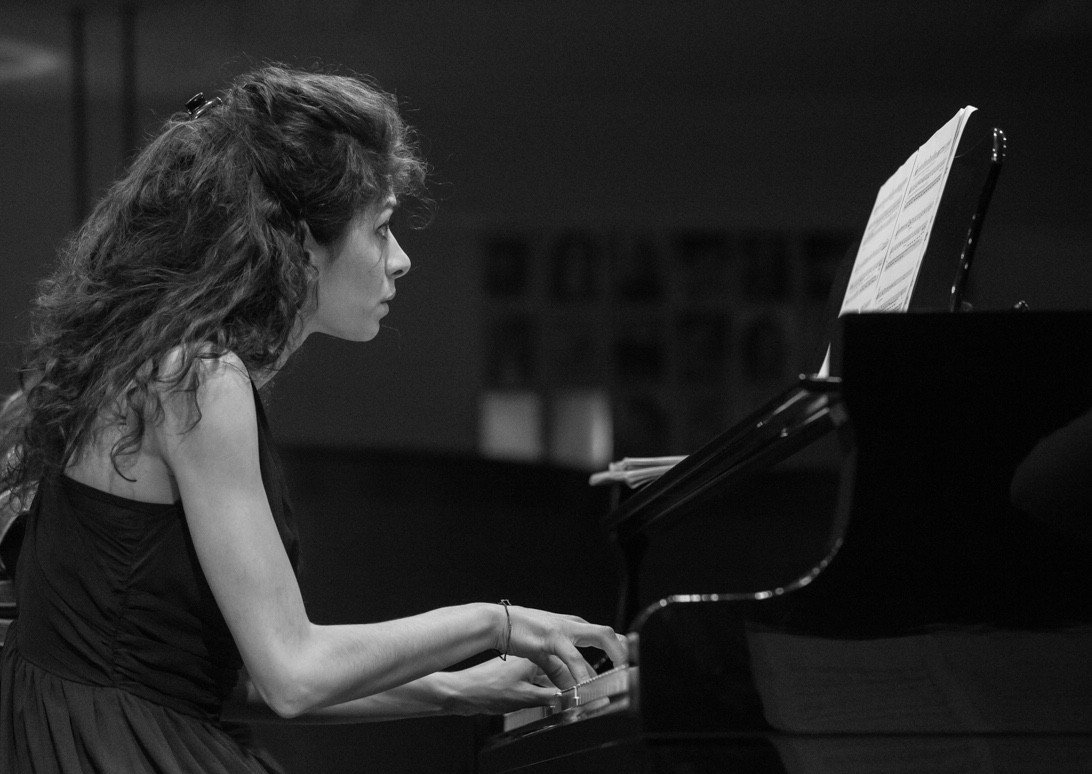 Introduzione
Sono Flavia Salemme, pianista concertista e insegnante italiana con sede nei Paesi Bassi. Ho iniziato a suonare il pianoforte all'età di 6 anni e ho iniziato a frequentare il conservatorio a 9. Grazie ai numerosi concerti ed esperienze, ho imparato come la musica possa dare molto di più della musica stessa. Il lavoro pratico, teorico e tecnico è essenziale ma le cose più importanti che la musica mi ha insegnato il mondo negli anni sono l'empatia, la gioia di condividere con gli altri, la valorizzazione del personale incredibile e costante. E questo è esattamente ciò che desidero che i miei studenti hanno.
Grazie alle capacità acquisite durante le mie esperienze di studi presso scuole e conservatori, insegnamento in studenti di diverse età, livelli (dai principianti a HBO) e background. Per la natura stessa del corso non c'è nessun requisito specifico se non un profondo amore per la musica e per il pianoforte! I miei studenti possono aspettarsi sia l'apprendimento delle basi del pianoforte che la preparazione degli esami scolastici/conservatori.