Introductie
Hoi, welkom op mijn profiel! Mijn naam is Ella en ik ben een violiste uit Nieuw-Zeeland, wonend in Utrecht. Ik heb 15 jaar ervaring met het lesgeven aan studenten van alle leeftijden. Ik heb mijn Master diploma voor uitvoerend musicus behaald aan het Rotterdams Conservatorium.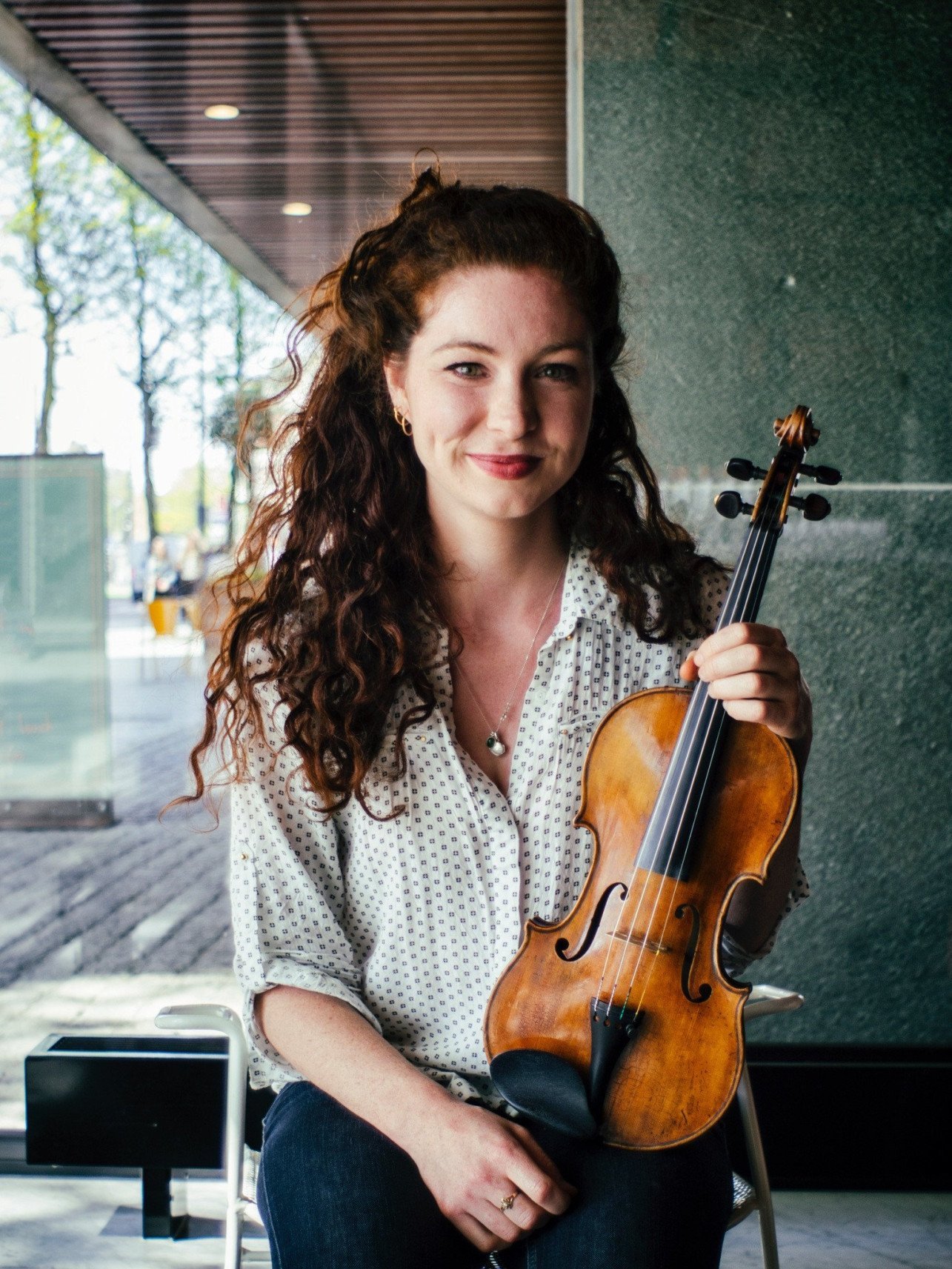 Background
I was raised in a family of teachers - my mother is also a violin teacher. I've come to understand that teaching is the art of giving and what better than sharing what you are most passionate about? Music has been a constant companion throughout my life. Music is fun, an expression of human emotion and an important training for anyone. Music is, now more than ever vital to us as individuals and our community.
I teach in both English and Dutch. 
Look forward to meeting you in your first lesson,
Ella
Enthousiast geworden?
Boek dan nu je proefles
Boek nu
Performing with Pianist Manuel Wouthuysen
Exploring different genres is a lot of fun. With this performance I won 2nd prize in the competition Prix d'Harmonie.
String Quartet performing Shostakovich
Chamber music is the joy of sharing music intimately with colleagues an friends. 
Performing in Ciconia Consort
I currently am deputy 2nd Violin in Ciconia Consort.  A string orchestra which tours across the country.
Performing as Soloist with Libero Ensemble
Winter from Vivaldi's Four Seasons
Orchestras
I am leader of the 2nd violins in Libero Ensemble and a member of Ciconia Consort and Agathe Ensemble. I frequently play with Noord Nederland Orkest, Antwerpen Symphony Orkest, Kamerata Zuid and Noordpool Orkest.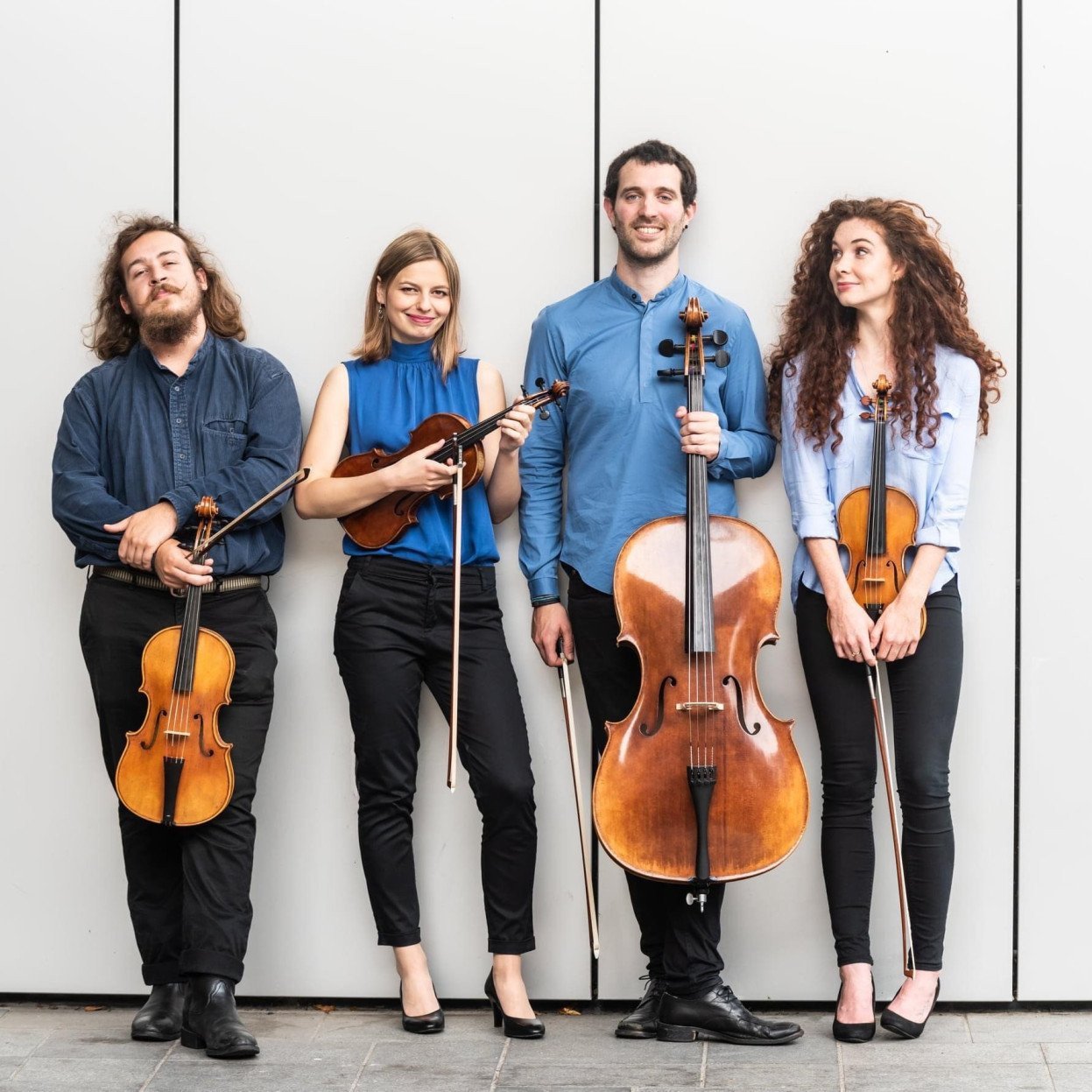 Vioolles
I am passionate about encouraging students to realise their full potential by creating an environment where leaning is easy and fun. Lessons are creatively adapted for each student because no one student learns in the same way. You are never too old or too young to learn.
I am fortunate enough to have grown up in a musical household which valued music education. My mother has been my inspiration for most of my life. She makes teaching seem natural and effortless, each of her students always leaving the lesson with a smile. I aspire to create that same experiance for my own students.
I place a lot of importance on physical and mental ease. Finding balance and healthy posture provides the students with an ease in which they can play violin.
I always begin a lesson with technical exercises. Simple and effective, easy to remember exercises which build the students technical foundation. 
I love working with students on the development of their sound. After all this is their musical voice by which they can express themselves. 
I value chamber music and enjoy the opportunity to play duets with my students. When possible, I encourage my students to form chamber ensembles together and join local orchestras (if appropriate). 
Together with the student I assign repetoire that is relevant to their technical and musical abalities. 
Here is a list of my teaching experiance:
-Private Teaching Studio 2019-
-Suzuki Teacher Training Level 1 and 2 2022
-Suzuki Music Camp Auckland/ Port Waikato (NZ) 2018
-Leer Orkest Amsterdam 2017-
-Muziekgarage Soestdijk/Baarn 2017-2019
-Newlands College and Intermediate School, Wellington (NZ) 2011
-Early Childhood Education, Wellington (NZ) 2010-2011
I have experience and training in the Suzuki method, have assisted in an El Sistema program and frequently use the Sassmannshaus and Ik Spel Viool methods. 
At your trial lesson, just bring yourself (I have a spare violin). Look forward to seeing you then!