Introductie (scroll down for English)
In 2013 studeerde Danou in Rotterdam af als toetsenist en is sindsdien werkzaam als professioneel muzikant. Naast een hoop ervaring op het podium als sessiemuzikant heeft Danou ook lang lesgegeven als toetsendocent. Ook is hij werkzaam geweest als extern docent bij Fontys en als extern musical director bij Codarts. Tijdens zijn werkzaamheden als toetsenist kreeg hij met één van zijn projecten een sponsorship van Ableton Live. Danou specialiseert zich in het combineren van live muziek en digitale techniek en wordt daarom ingezet als 'Dokter Ableton' bij verschillende artiesten.
Zijn eigen muzikale carrière draait helemaal om het produceren en draaien van House muziek. Sinds 2018 is hij de nieuwe protegé van Chicago House legende Jamie 3:26. In hun studio vlakbij Rotterdam CS kun je bij Danou terecht voor al je vragen over DJ'en, Ableton Live en de basics van elektronische muziek opnemen en produceren.
Introduction
Danou graduated in Rotterdam in 2013 as a keyboardist and has been working as a professional musician ever since. In addition to a lot of experience on stage as a session musician, Danou has also taught as a keyboard teacher for a long time. He has also worked as an external teacher at Fontys and as an external musical director at Codarts. While working as a keyboardist, he received a sponsorship from Ableton Live with one of his projects. Danou specializes in combining live music and digital technology and is therefore deployed as 'Doctor Ableton' for various artists
His own musical career revolves around producing and playing House music. Since 2018, he is the new protégé of Chicago House legend Jamie 3:26. Stop by Danou in their studio near Rotterdam CS for all your questions about DJing, Ableton Live and the basics of recording and producing electronic music.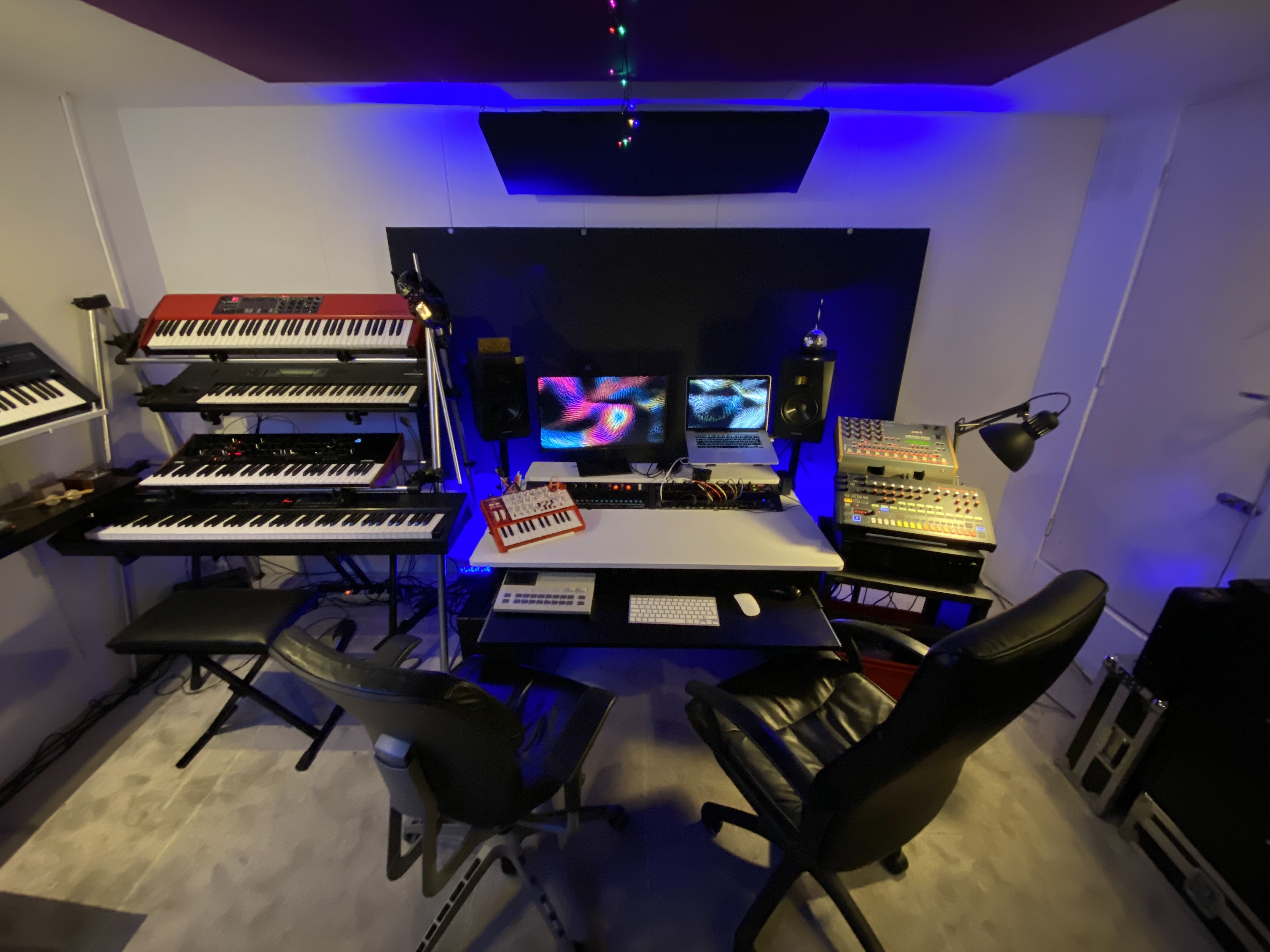 Enthousiast geworden?
Boek dan nu je proefles
Boek nu
DJ Lessons
Anyone can learn how to mix! But do you also have the skills to be a good DJ?
"The best DJ's aren't the people who play the most popular record, it's the person who plays the most unexpected record at the right time" – DJ Jazzy Jeff
In various categories, Danou covers everything you need to know to be able to play your own DJ set. Learn to use Rekordbox, Pioneer's DJ software, and learn to work with a professional Pioneer DJ set.
The Basics:
Start and mix your first tracks Learn how to work with the browser Using the cue channel and knob Using the EQ knobs Working with the pitch fader Learn how to work with the jog wheel (nudging and skipping)
So I can make a mix, now what?:
Make your own playlist in Rekordbox and build your library Set Cue points en Hot Cues in Rekordbox Learn how to set live loops Pay attention to song-key and tempo Learn how to use the effects: Flanger, Echo, Reverb etc. Work towards a set of 30 minutes
Let's go deeper:
Adjusting tempochanges in Rekordbox Vinyl mixing Work towards a dynamic set of 30 to 60 minutes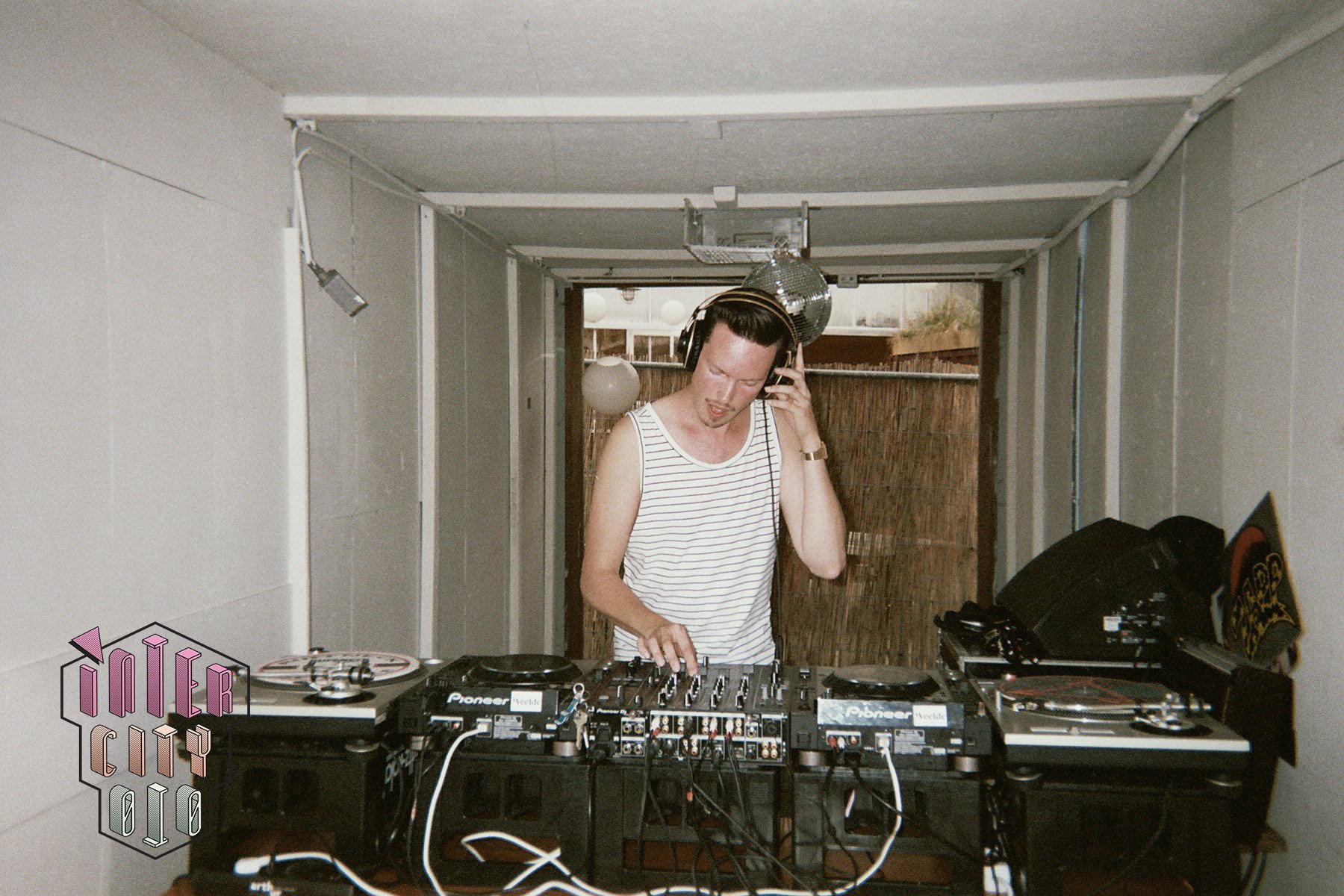 Music Production
Do you want to know how to record and arrange in Ableton? Are you already good at producing but can't you get past making loops?
Visit Danou's studio to start your producing adventure, or to work out and improve your tracks together. The studio is a plug and play setup, you can easily connect your own laptop and use all available equipment. With a wall full of synthesizers, multiple drum computers, good monitor speakers and a nice isolated room, you won't be short of anything! Danou is happy to help you on your way with all the different equipment that is present and will look for the right sounds for your production.
For these lessons it is useful to bring a laptop with you, preferably with a working version of Ableton Live. The class time varies between 30 and 60 minutes depending on your personal preference.
Muziekproductie
Wil je weten hoe je in Ableton kan opnemen en arrangeren? Kun je al aardig produceren maar kom je niet verder dan het maken van loops?
Kom langs in de studio bij Danou om te beginnen aan je producing avontuur, of om samen je tracks uit te werken en te verbeteren. De studio is een plug and play setup, je kan gemakkelijk je eigen laptop aansluiten en gebruik maken van alle aanwezige apparatuur. Met een muur vol synthesizers, meerdere drumcomputers, goeie monitor speakers en een fijne geïsoleerde ruimte kom je niks tekort! Danou helpt je graag op weg met alle verschillende apparatuur die aanwezig is en gaat samen met jou op zoek naar de juiste sounds voor je productie.
Het is voor deze lessen handig om zelf een laptop mee te nemen met het liefste een werkende versie van Ableton Live. De lestijd varieert tussen 30 en 60 minuten afhankelijk van je persoonlijke voorkeur.
DJ les
Iedereen kan leren mixen! Maar heb jij ook de skills in huis om goed te kunnen DJ'en?
"The best DJ's aren't the people who play the most popular record, it's the person who plays the most unexpected record at the right time" – DJ Jazzy Jeff
In verschillende categorieën komt bij Danou alles aan bod wat je moet weten om je eigen DJ set te kunnen draaien. Leer omgaan met Rekordbox, de DJ software van Pioneer en leer werken met een professionele Pioneer DJ set.
De Basics:
Je eerste tracks instarten en mixen Hoe werkt de browser? Voorluisteren en de Cue knop gebruiken De EQ knoppen gebruiken Werken met de Pitch Fader Werken met de Jog Wheel, nudging en skippen.
Ik kan mixen, en nu?:
Maak je eigen playlist en bouw je library in Rekordbox Cue points en Hot Cues instellen in Rekordbox Live loops instellen Letten op tempo en toonsoort Effects zoals: Filter, Echo, Flanger gebruiken
Let's go deeper:
Tempowisselingen bijstellen in Rekordbox Vinyl mixen Werk naar een dynamische set van 30 tot 60 minuten
De lestijd varieert tussen 30 en 60 minuten afhankelijk van je persoonlijke voorkeur en wat we in de les behandelen.