Van stijldansen naar zingen
"Zonder muziek is het leven een reis door de woestijn" (Pat Conroy).Mijn betrokkenheid bij muziek begon op de dansvloer; tijdens mijn kindertijd en tienerjaren was ik namelijk een competitieve stijldanser. Nadat ik dat hoofdstuk van mijn leven had afgesloten, voelde ik een sterke aantrekkingskracht om te zingen en muziek te maken, wat me naar Nederland bracht. Mijn passie ligt in oude muziek, maar ik speel alles van vroege barok tot hedendaagse muziek. Ik maakte tijdens mijn studie kennis met lesgeven en kwam erachter dat ik er goed in ben. Dat leidde tot het openen van mijn eigen zangstudio.
Hedendaagse en klassieke zang
Mijn muzikale achtergrond ligt in de klassieke zang (Belcanto) die ik heb gestudeerd aan het Conservatorium van Amsterdam en bij verschillende wereldberoemde zangers bij masterclasses en andere dergelijke evenementen. Ik geloof dat elke zanger (jazz, pop, MT, soul, R&B) dit basisniveau van training moet hebben en goed bekend moet zijn met zijn/haar eigen stem en lichaam (je instrument). Hierdoor kan je lang zingen zonder je stem te verpesten. We werken in de les aan ademtechnieken, vocale oefeningen en aan het repertoire dat je wilt zingen en uitvoeren. Je kunt lessen in het Engels, Nederlands, Duits, Frans of Sloveens krijgen. Uiteraard zijn de lessen op maat. Er is voor ieder wat wils. Ik bedenk me goed wat de leerling wil leren door te zien waar je muzikale interesses liggen en waar je affiniteit mee hebt.
Enthousiast geworden?
Boek dan nu je proefles
Boek nu
Vocal lessons in Utrecht
"Without music, life is a journey through desert" (Pat Conroy).My involvement with music started on the dance floor; during childhood and teenage years I was namely a competitive ballroom dancer. After closing that chapter of my life, I felt a strong pull towards singing and music-making, which brought me to the Netherlands. My passion lies in Early music, but I perform everything from early baroque to contemporary music. I got introduced to teaching during my studies and found out I am really good at it. That led to opening my own vocal studio. Later on I got in touch with Musicscool to help them further their ambitions to make music in general and singing in particular accessible to even more people.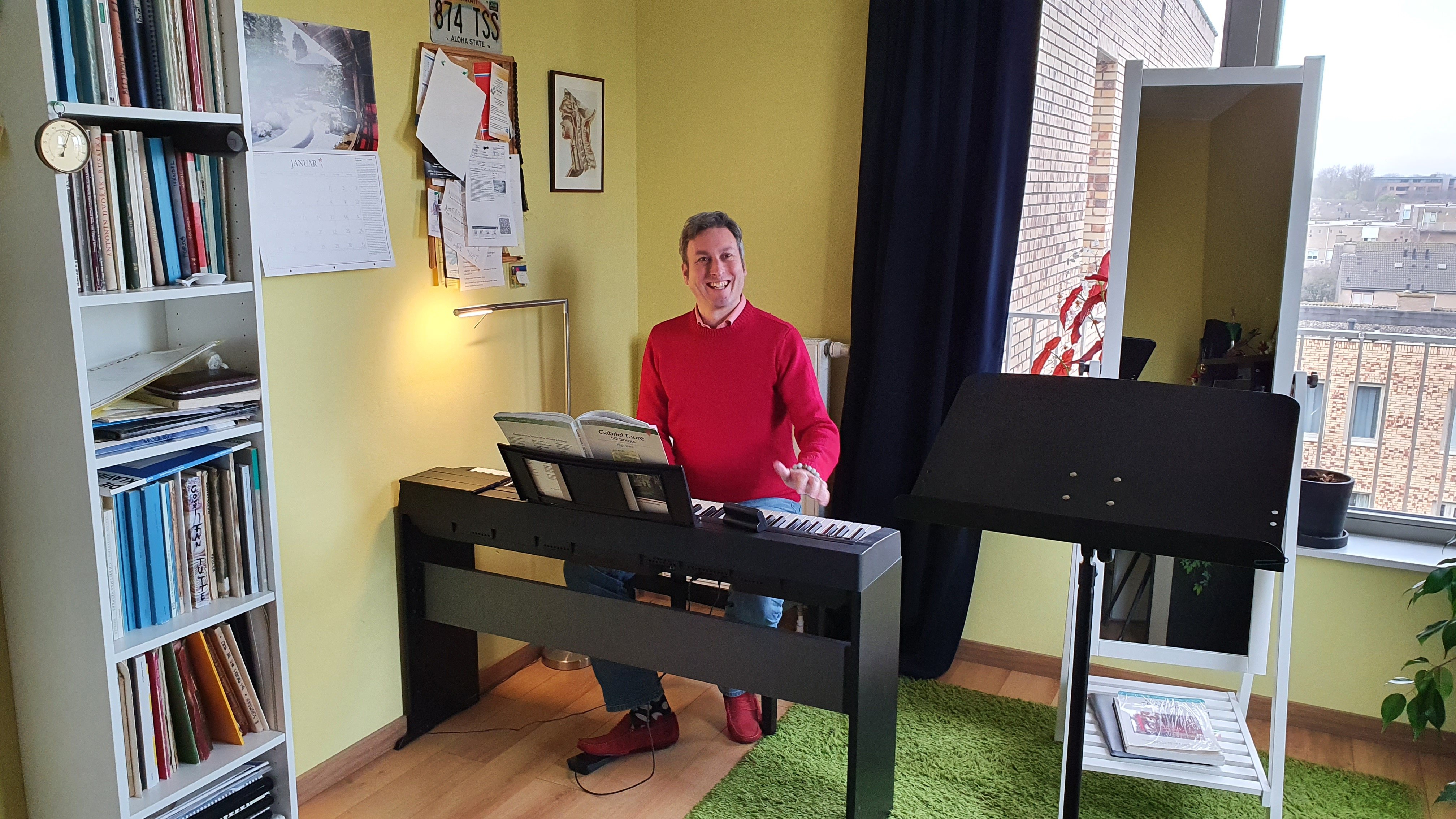 Contemporary & classical singing
My musical background is in classical singing (Belcanto) which I studied at the Conservatorium van Amsterdam and with various world-renowned singers at masterclasses and other such events. I believe that every singer (jazz, pop, MT, soul, R&B) should have this basic level of training and be well familiar with their voice and body (your instrument).  This enables one to sing for a long time without ruining their voice. We will work on breathing techniques, vocal exercises as well as on the repertoire you would like to sing and perform. You can have lessons in English, Dutch, German, French or Slovenian. The lessons are of course tailor-made. There is something for everyone. I think carefully about what the student wants to learn by seeing where the musical interests lie or what the students have affinity with.