Magical world of music
Hello, thank you for visiting my page. I am Ivan and my goal is that children get into magical world of music and that they start to love it.
Connection between kids and their instrument for me is one of the most important things they should not feel forced to play it. Through playful lessons and games filled with songs, modern music, and music from cartoons they can start to feel a deep connection with the instrument. Later on, when they show a huge interest in their instrument, they can learn very fast and a lot. To all of my lesson I will bring love for music, understanding for children's needs, as well as a possibility to give them knowledge about the high level of education.
For the first lesson, the student should just be her/his-self and we will talk about what amazes her/him about the chosen instrument, about their preferred music, and so on. I invite you to explore the magical world of music together with me.
Biography
Ivan Cirkovic was born in 1993 in Pancevo. He started to play the violin at the age of nine and graduated from the Faculty of Music Art in Belgrade. At the moment he is final-year master student at Royal Conservatory in The Hague with prof. Mikhail Zemtosv.
He had more than 20 solo concerts,  Since 2011, he was a member of the Belgrade Youth Philharmonic Orchestra.  It was a long-time soloist of  Youth Philharmonic Orchestra Belgrade and its concertmaster. Cirkovic also enjoys chamber music. He was a member of  Pancevo chamber ensembles, the leader of the string quartet "Maestoso" . He had cooperation with Dutch conductors such as Peter Dijkstra, Jac van Steen and Conard van Alphen while playing in Rotterdam Sinfonia orchestra, also he cooperated with violinist Antje Weithaas.
During his bachelor study, Cirkovic experienced working with kids, primary school orchestras and wrote a handbook about the first steps of playing the violin. Additionally, he cooperated with primary music schools in Belgrade as part of his Methodology elective. Next to his studies, he has taught children between the ages of 6 to 12 in private lessons for over 2 years.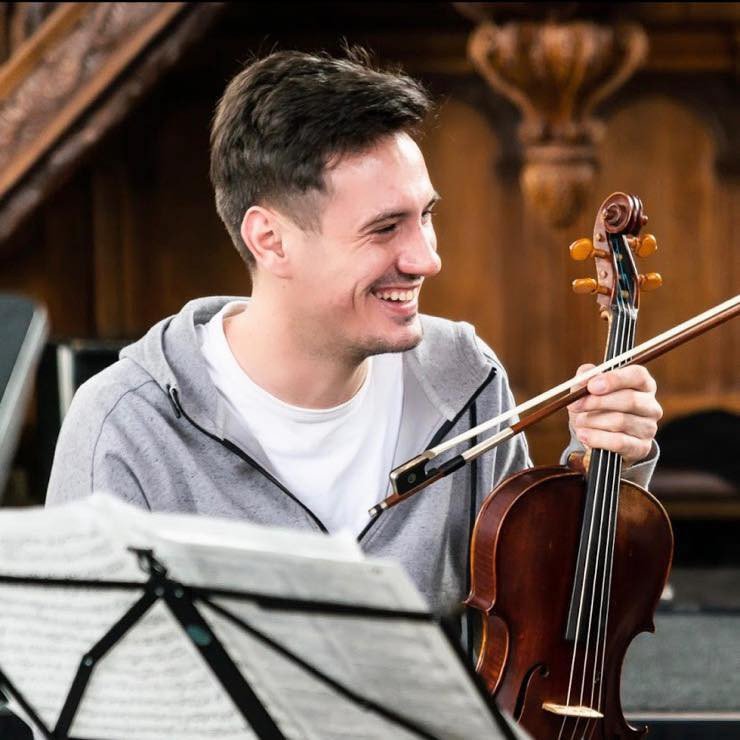 Enthousiast geworden?
Boek dan nu je proefles
Boek nu
Ook in Nederlands
Muziekles geven aan kinderen is iets wat mij het gevoel geeft om als mens compleet te zijn. Het idee dat een kind er naar uitkijkt om les van mij te krijgen geeft mij een motivatie-boost om het beste in het kind aan muziek vaardigheden naar boven te halen. Vanuit mijn ervaring als muziekleraar in Belgrado, de leider van een strijkkwartet en de leider van het Philharmonisch jeugdorkest in Belgrado, ben ik voorbereid op een baan als muziekleraar voor kinderen.